Lincoln, Douglas, and Their Historic Debates
The Lincoln-Douglas debates were a series of seven joint discussions between Abraham Lincoln, a Republican, and Stephen A. Douglas, a Democrat, held during the summer and fall of 1858 in Illinois. Lincoln and Douglas had been debating each other for more than twenty years before their famous contest for the U.S. Senate in 1858. They were longtime rivals with contrasting styles and sharp differences in philosophy. But from the beginning almost everyone realized the 1858 debates would be historic.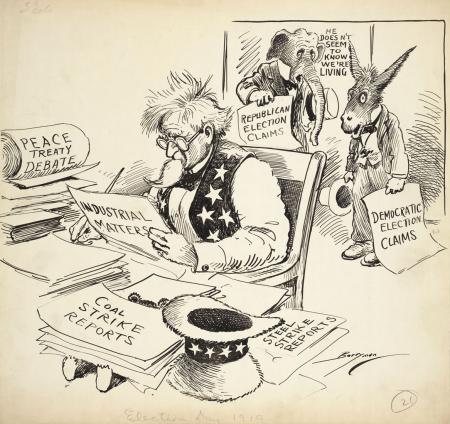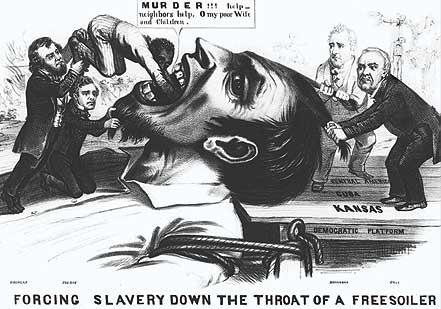 The political environment in the 1850s was exceptionally tense because of the debate over slavery. Lincoln represented a new party, the Republicans, who believed in "free soil" for western territories, meaning the containment of slavery within the South. Democrats were divided over the question, but Douglas believed that westerners should decide for themselves whether or not to allow slavery.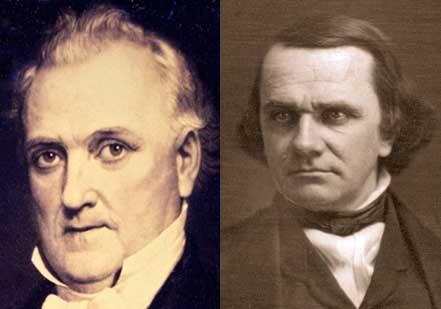 By rigidly supporting "popular sovereignty" in the western territories, Senator Douglas found himself at odds with leaders of his own party. In late 1857, President James Buchanan endorsed a proslavery constitution for Kansas, but Douglas refused to go along. This rupture between leading Democrats shocked the nation's political community.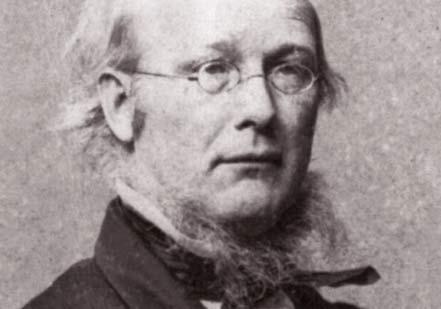 Opposed by a president from his own party, Douglas began the year in 1858 uncertain about his upcoming reelection. Some Republicans saw this as a great opportunity. Horace Greeley, a leading Republican newspaper editor, openly talked about the possibility of accepting Douglas into the Republican Party. But Abraham Lincoln objected.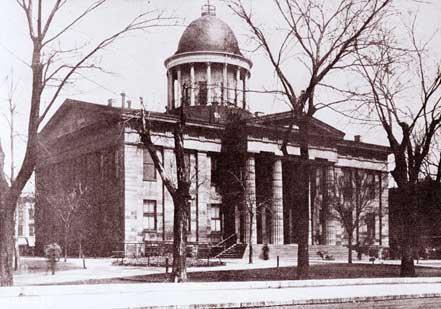 Many Republicans were troubled by the idea of Douglas as their new standard-bearer. They had opposed him so often in the past on various policy matters that they resisted Greeley's suggestion. On June 16, 1858, the Republican convention, meeting at the State House in Springfield, endorsed former congressman Lincoln as their "first and only choice" for U.S. Senate.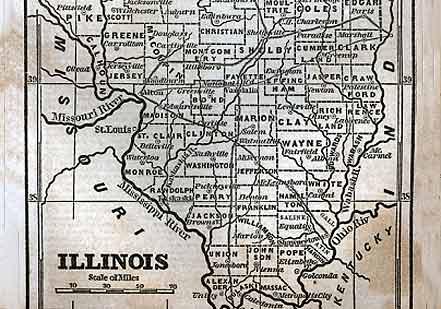 The endorsement of Lincoln was unprecedented. State legislatures were responsible for selecting U.S. senators, and there was no tradition of convention nominations or popular senatorial campaigns. Whatever campaign did take place in 1858 would have to be an indirect one. Democrats did not make any nominations, but most of their legislative candidates pledged to support Douglas.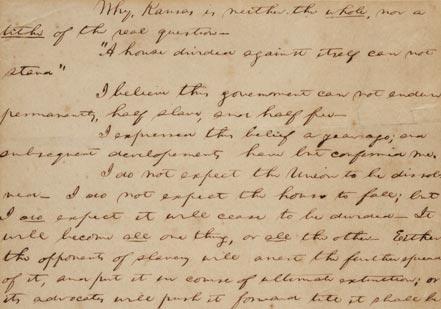 Lincoln responded to his party's endorsement with a startling prediction. "A house divided against itself cannot stand," he warned regarding the nation's division over slavery. Lincoln had invoked this biblical phrase before, but never under such scrutiny and never with such electrifying impact. The campaign began in June with unmatched intensity.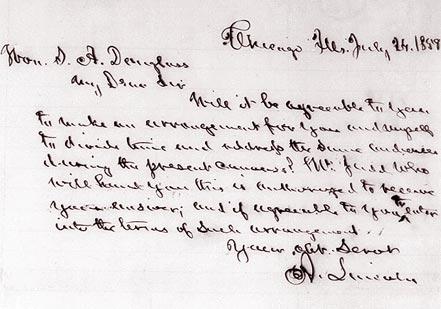 "I shall have my hands full," Douglas said after learning that Lincoln had been nominated to face him. He discovered how full only after returning to Illinois and finding that Lincoln planned to follow him around the state. Lincoln was even suggesting as many as 50 debates. Annoyed but unintimidated, Douglas agreed to what he called seven "joint discussions."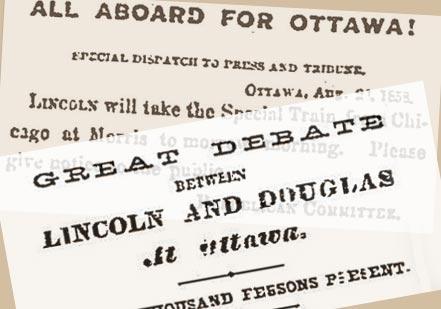 The first debate occurred in Ottawa on August 21. The town's population literally doubled overnight as more than 10,000 people arrived to hear the candidates. Banners were everywhere. The diverse crowd strained to hear the open-air debate. Newspapers paid shorthand reporters to take down every word and wired reports across the country.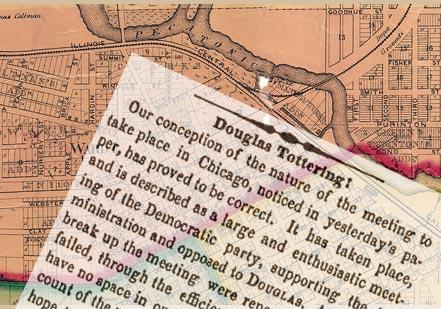 After the first debate, Lincoln admitted, "The fire flew some." Douglas had been on the attack, accusing his opponent of various sins, especially for being too radical on the slavery question, a charge that Lincoln struggled to deny. A week later in Freeport, Lincoln appeared stronger, putting Douglas on the defensive with questions about his views on slavery.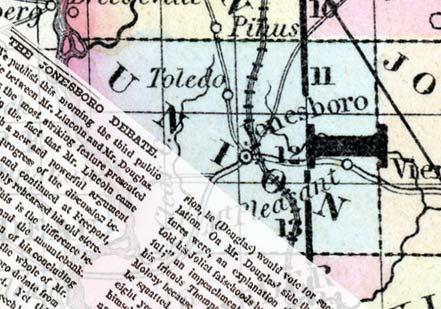 By the Jonesboro encounter in mid-September, a pattern was clear. Even though Illinois had no slaves, the 1858 debates focused exclusively on the fate of slavery. Douglas argued that white people should decide for themselves whether or not to allow it, while Lincoln claimed slavery was immoral and should eventually be abolished.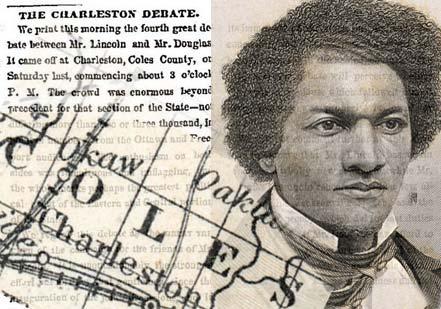 The challenge for Lincoln was to explain what would happen after slavery was extinguished. Douglas knew most whites feared this prospect and pressed Lincoln repeatedly, even making sneering references to Frederick Douglass, the famed abolitionist and former slave. At Charleston, Lincoln conceded that he was not yet ready to commit to full political or social equality.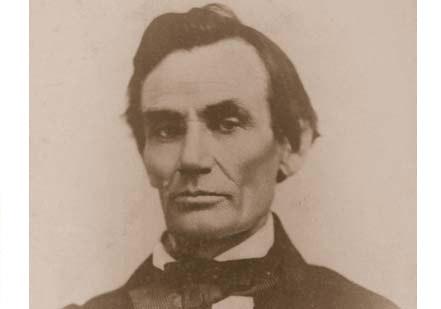 A young girl who attended the fifth debate at Knox College in Galesburg later recalled that while Douglas was losing his voice by this stage in the campaign, Lincoln's still "rang out clear as a bell." Lincoln was in good spirits, reportedly joking as they marched through Old Main, "Well, at last I have gone through college."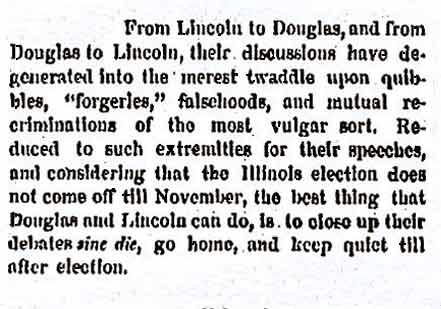 The Quincy debate witnessed Lincoln at his most aggressive, accusing Douglas of ducking, and lying, and even of "forgery" in his use of documents. The senator responded by claiming his opponent had indulged in "gross personalities" and "false" charges. It was mid-October and the close contest had reached its nastiest point.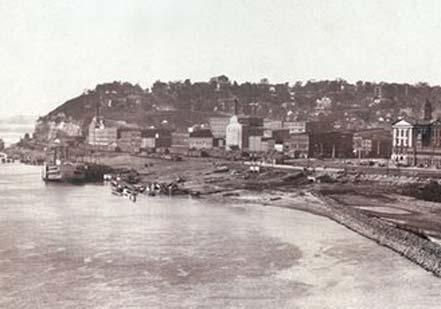 Douglas led off the final debate by highlighting his independence and claiming that Lincoln's House Divided doctrine was a "slander upon the immortal framers of our constitution." He predicted national destruction if the Republicans prevailed. Lincoln replied by arguing that the real "issue" of the contest was "the eternal struggle" between "right and wrong."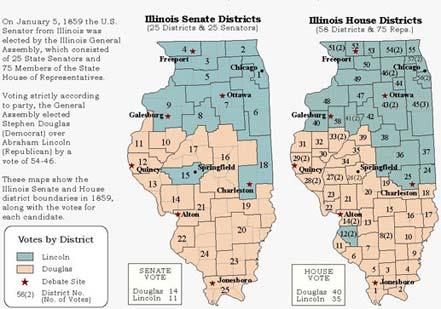 Nobody knows for sure what impact the great debates had on the 1858 Illinois elections. Republicans won the majority of popular votes in the legislative contests, but since not all legislators were up for election and because the apportionment of seats was imperfect, Democrats retained control of the General Assembly and succeeded in reelecting Douglas.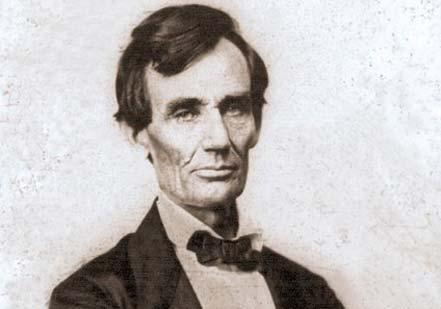 Many observers described the results as a tremendous personal victory for Douglas, because he had not only defeated Lincoln, but also challenged a sitting president from his own party. Lincoln, on the other hand, saw the deepening divisions among Democrats as a good sign for Republicans. "The question is not half-settled," he assured friends after the contest.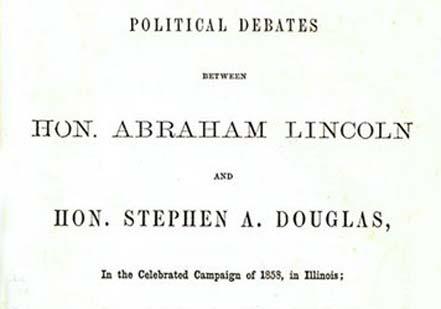 Lincoln's optimism after the 1858 campaign soon appeared justified. Despite losing the election to Douglas, the Springfield attorney was invited in 1859 to give campaign speeches in five different northern states or territories and received what Lincoln called his "highest compliment" -- a request to publish the text of the debates by political friends in Ohio.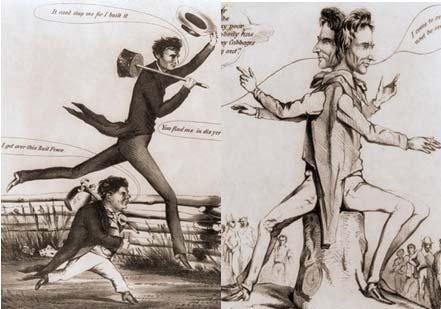 Lincoln and Douglas faced each other again in 1860 as presidential candidates, though in this contest they had no debates and were joined by two other contenders, John Breckinridge and John Bell. The result was another close election, but this time with a much different result. Lincoln and the Republicans prevailed, secession began, and the nation lurched toward war.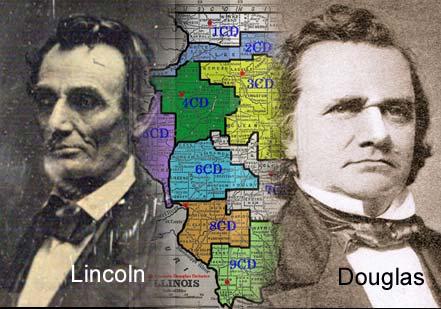 Douglas attended Lincoln's 1861 inauguration and even held the president's hat during the ceremony. "Permit me, sir," the senator graciously offered. Despite their differences, Douglas also rallied support for the administration once war erupted. Within three months, however, the Little Giant was dead from typhoid fever, and Lincoln continued the great national debate without him.
To view a recreation of the Lincoln-Douglas debates using Google Earth, go to: http://housedivided.dickinson.edu/ fieldtrips/ld.html
Metadata
Make Gilder Lehrman your Home for History
---
Already have an account?
Please click here to login and access this page.
How to subscribe
Click here to get a free subscription if you are a K-12 educator or student, and here for more information on the Affiliate School Program, which provides even more benefits.
Otherwise, click here for information on a paid subscription for those who are not K-12 educators or students.
Make Gilder Lehrman your Home for History
---
Become an Affiliate School to have free access to the Gilder Lehrman site and all its features.
Click here to start your Affiliate School application today! You will have free access while your application is being processed.
Individual K-12 educators and students can also get a free subscription to the site by making a site account with a school-affiliated email address. Click here to do so now!
Make Gilder Lehrman your Home for History
---
Why Gilder Lehrman?
Your subscription grants you access to archives of rare historical documents, lectures by top historians, and a wealth of original historical material, while also helping to support history education in schools nationwide. Click here to see the kinds of historical resources to which you'll have access and here to read more about the Institute's educational programs.
Individual subscription: $25
Click here to sign up for an individual subscription to the Gilder Lehrman site.
Make Gilder Lehrman your Home for History
---
Upgrade your Account
We're sorry, but it looks as though you do not have access to the full Gilder Lehrman site.
All K-12 educators receive free subscriptions to the Gilder Lehrman site, and our Affiliate School members gain even more benefits!