Online Courses
Please note: Registration for the Fall 2014 offering of our online course on the American Civil War has concluded. Please click here to learn more about our online graduate courses, and discover new offerings as they become available.
The American Civil War
A four-year cataclysm that left in its wake more than six hundred thousand dead and two million refugees—and destroyed legal slavery in the United States—the Civil War sparked some of the most heroic and achingly dark moments in American history. Join Gilder Lehrman and Gettysburg College in a study of the war's strategy, tactics, and memory, and consider the legacy of the Civil War 150 years after its end.

Schedule
The course will meet every other week, September 4–November 20, with a two-week midterm break, October 6–17.
Live sessions will be offered each meeting week on Thursdays and Fridays, 7:00–9:00 p.m. Eastern Time. Six seminar sessions will be offered on Thursday evenings and four discussion sessions on Friday evenings.
Every session will be recorded and available for review on-demand.
Readings & Assignments
All graduate participants will receive a free copy of the course text, Fateful Lightning: A New History of the Civil War and Reconstruction, by lead scholar Allen C. Guelzo, plus four additional monographs on the Civil War era to be read during the course.
An extensive primary source archive compiled by Professor Guelzo will be made available freely through the course website.
Preparation for each of the six seminar meetings should take about three hours and will include:

​reading approximately 150 pages of primary documents and short scholarly articles or book chapters, and
viewing a guest lecture video of 45 minutes in length related to themes of each class meeting.

Assignments include:

4 short papers reflecting on assigned monographs, and
1 capstone research paper.

You will receive the syllabus after you register.
Exclusive Event
The 53rd Annual Robert Fortenbaugh Memorial Lecture will be held on November 19 in Gettysburg College's Majestic Theater—and we will broadcast the program live for course participants. Lead scholar Allen C. Guelzo will introduce this year's speaker, Nina Silber, a professor in the History Department and the American and New England Studies Program at Boston University. Professor Silber is currently researching the various ways the Civil War was remembered, memorialized, and invoked in the years of the Great Depression and New Deal—themes particularly important to consider on the penultimate night of the course, as graduate participants prepare their final projects.
Costs
Graduate participants may join live sessions and complete assignments in pursuit of 3.0 graduate credits from Gettysburg College for $600.
Auditors may watch session recordings and pursue a Continuing Education Certificate of Completion for $25. Teachers from Gilder Lehrman Affiliate Schools may audit for just $15.
Registration
Registration begins July 15 and concludes September 2, 2014, at 11:59 p.m. Eastern Time.
Please note that the credit-bearing graduate section of the course is limited to 100 participants and may fill before the registration period ends.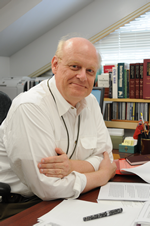 Lead Scholar
Allen C. Guelzo, Gettysburg College
Allen C. Guelzo is the Henry R. Luce Professor of the Civil War Era and Director of Civil War Era Studies at Gettysburg College. He is the author of many books, among them Abraham Lincoln: Redeemer President, which won the Lincoln Prize in 2000, and Lincoln's Emancipation Proclamation: The End of Slavery in America, which won the Lincoln Prize in 2005. His latest work, Gettysburg: The Last Invasion (2013), spent eight weeks on the New York Times best-seller list and also won the Lincoln Prize—making Professor Guelzo the award's only three-time honoree. His articles and essays have appeared in scholarly journals and the New York Times, the Wall Street Journal, the Christian Science Monitor, the Washington Post, and the Los Angeles Times, and he has been featured on NPR, the Discovery Channel, the National Geographic Channel, Brian Lamb's BookNotes, and The Daily Show with Jon Stewart.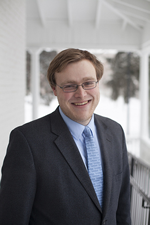 Discussion Leader
Brian Jordan, Gettysburg College
Brian Jordan is a Lecturer in Civil War Era Studies. He earned a BA in History and Civil War Era Studies from Gettysburg College and an MA, M.Phil, and PhD (with distinction) from Yale University. His dissertation explores the troubled reintegration of Northern soldiers in the decades after Appomattox. The resulting book, Marching Home: Union Veterans and Their Unending Civil War, will be published by W. W. Norton in 2015. Dr. Jordan is the author of a number of articles, reviews, and essays in scholarly journals and magazines, including Civil War History, and the Journal of the Civil War Era. He is currently at work on several projects, including an animal history of the Civil War and a biography of Major General Benjamin Franklin Butler.
Questions