* NEW * Explore Why Documents Matter: An Interactive Digital Edition, our new annotated, online version of Why Documents Matter: American Originals and the Historical Imagination, Selections from the Gilder Lehrman Collection.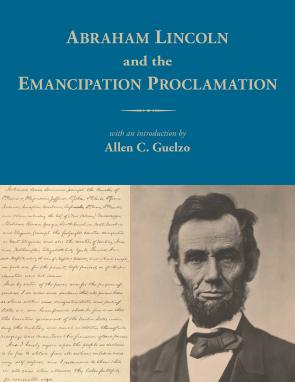 Gilder Lehrman recently published the third edition of Abraham Lincoln and the Emancipation Proclamation, with an introduction by Allen C. Guelzo. Abraham Lincoln and the Emancipation Proclamation traces the evolution of Abraham Lincoln's fight to end slavery from his speech against the Kansas-Nebraska Act in 1854 through the passage of the Thirteenth Amendment in 1865. Featured documents include the Emancipation Proclamation—the July 1862 draft, the September 1862 preliminary version, and the January 1863 final version—letters by Lincoln supporting emancipation, and letters by soldiers and civilians about the effect of the Emancipation Proclamation.
Abraham Lincoln and the Emancipation Proclamation and the other booklets on this list focus on original historical documents and are ideal informational texts for classroom use. Readers can look at images of the original resources, study transcripts, and read introductions that place the documents in historical context. All these booklets can be purchased in the Gilder Lehrman History Shop.
Abraham Lincoln and the Emancipation Proclamation
Abraham Lincoln in His Own Words
Alexander Hamilton and the Creation of the United States
Early American Abolitionists: A Collection of Anti-Slavery Writings, 1760–1820
Great Lincoln Documents: Historians Present Treasures from the Gilder Lehrman Collection
"I take up my pen": Letters from the Civil War
James Madison and the Birth of the US Constitution
Slavery in the Founding Era: Literary Contexts
Treasures of American History: Documents Presented in Honor of New Citizens of the United States
Why Documents Matter: American Originals and the Historical Imagination, Selections from the Gilder Lehrman Collection, now also available online: Why Documents Matter: An Interactive Digital Edition
Wilberforce, Lincoln, and the Abolition of Slavery