Online Courses
The Global Cold War
For a half century, the Cold War was the dominant reality of life in the United States and the world at large. From its obvious consequences in Korea, Cuba, and Vietnam, to its more subtle impact on American culture and daily life, the Cold War powerfully shaped 20th century world history.
This course will examine the origins, strategy, and consequences of the Cold War from a global perspective. We will look closely at the conflict's impact not only in the United States and Russia, but also in sometimes unexpected nations across Eastern Europe, Africa, and Asia. Participants will read eye-opening primary documents that illustrate the Cold War's many complexities, twists, and turns, and consider the latest scholarship interpreting what we now know—a generation after the fall of the Soviet Union.
Schedule
The course will meet every other week, from mid-January through March 2015, with a two-week midterm break, February 16–27.
Every session will be recorded and available for review on-demand.
Registration
Registration begins November 1, 2014, right on this page.

Full course details, including costs, notes on assignments, and information on special events, will be available once registration opens.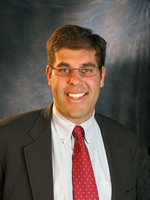 Lead Scholar
Jeremi Suri
Jeremi Suri holds the Mack Brown Distinguished Chair for Leadership in Global Affairs at the University of Texas at Austin. He is a professor in the University's Department of History and the Lyndon B. Johnson School of Public Affairs. Professor Suri is the author of five books on contemporary politics and foreign policy. In September 2011, he published a new book on the past and future of nation-building: Liberty's Surest Guardian: American Nation-Building from the Founders to Obama. Professor Suri's research and teaching have received numerous prizes. In 2007 Smithsonian magazine named him one of America's Top Young Innovators in the Arts and Sciences. His writings appear widely in blogs and print media. Professor Suri is also a frequent public lecturer and guest on radio and television programs.