Online Courses
The Global Cold War
For a half century, the Cold War shaped the world. From its obvious consequences in Korea, Cuba, and Vietnam, to its more subtle impact on American culture and daily life, the Cold War was the dominant reality of everyday life.
This course will examine the origins, strategy, and consequences of the Cold War from a global perspective. We will look closely at the conflict's impact not only in the United States and Russia, but also in sometimes unexpected nations across Eastern Europe, Africa, and Asia. Participants will read eye-opening primary documents that illustrate the Cold War's many complexities, twists, and turns, and consider the latest scholarship interpreting what we now know—a generation after the fall of the Soviet Union.
In this video from the University of Texas, Austin, meet lead scholar Jeremi Suri:
Schedule
The course will meet for live sessions led by Professor Suri and Ms. Hauenstein every other week, from 7:00 to 9:00 p.m. Eastern Time, on the following dates:


Wednesday, January 14
Wednesday, January 28
Wednesday, February 11
Thursday, February 12
Mid-term break—February 16-27
Tuesday, March 3
Wednesday, March 4
Tuesday, March 24
Wednesday, March 25
Wednesday, April 1

The class will consist of two types of sessions:


Six seminar sessions will consist of lecture and discussion with Professor Suri.
Four pedagogy sessions will consist of master lessons that demonstrate how to bring the content Professor Suri will discuss into middle and high school classrooms. These sessions will also include ample opportunity for discussion with Ms. Hauenstein.

All sessions will be recorded and available to watch on-demand.
Regular attendance is strongly encouraged, but not mandatory.
Readings & Assignments
All graduate participants will receive free copies of the course texts, Liberty's Surest Guardian: Rebuilding Nations After War from the Founders to Obama, by Jeremi Suri; and America in the World: A History in Documents from the War with Spain to the War on Terror, edited by Jeffrey A. Engel, Mark Atwood Lawrence & Andrew Preston.
Preparation for each of six seminar sessions should take about three hours, comprised of reading approximately 100 pages of primary documents and short scholarly articles or book chapters.
No reading will be assigned for the four pedagogy sessions.
Assignments include:


Six 300-word essays, submitted as blog posts, summarizing and critiquing one of the assigned readings for each seminar session.
One unit plan, consisting of four lessons about a particular course theme and using assigned primary documents.
One multimedia project showcasing the use of digital history archives to study a course theme of each participant's selection.

You will receive the syllabus on the first day of class.
Costs
Graduate participants may join live sessions and complete assignments in pursuit of 3.0 graduate credits from Adams State University for $600.
Auditors may watch session recordings and pursue a Continuing Education Certificate of Completion for $25. Teachers from Gilder Lehrman Affiliate Schools may audit for just $15. Please note that auditors are not permitted to take part in the live sessions.
Registration
Registration begins November 15 and concludes January 9, 2015, at 11:59 p.m. Eastern Time.
Please note that the credit-bearing graduate section of the course is limited to 100 participants and may fill before the registration period ends.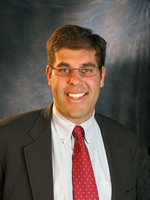 Lead Scholar
Jeremi Suri
Jeremi Suri holds the Mack Brown Distinguished Chair for Leadership in Global Affairs at the University of Texas at Austin. He is a professor in the University's Department of History and the Lyndon B. Johnson School of Public Affairs. Professor Suri is the author of five books on contemporary politics and foreign policy. In September 2011, he published a new book on the past and future of nation-building: Liberty's Surest Guardian: American Nation-Building from the Founders to Obama. Professor Suri's research and teaching have received numerous prizes. In 2007 Smithsonian magazine named him one of America's Top Young Innovators in the Arts and Sciences. His writings appear widely in blogs and print media. Professor Suri is also a frequent public lecturer and guest on radio and television programs.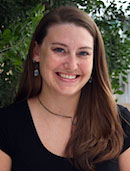 Master Teacher
Kate Reed Hauenstein
Kate Reed Hauenstein is the International Baccalaureate History teacher and Extended Essay Coordinator at Leander High School in Leander, Texas. She holds a B.A. in History and English from Rice University and an M.A. and M.Phil. (with distinction) in History from Yale University. She currently teaches the junior and senior levels of IB History. In her capacity as Extended Essay Coordinator, she teaches research skills and oversees all IB students as they produce original academic research investigations. She is also an IB final exam grader. In 2013, Ms. Hauenstein was selected as a Claes Nobel Educator of Distinction by the National Society of High School Scholars, and she was also recognized as a STAR Teacher by the Leander ISD Educational Excellence Foundation. She is currently working with Dr. Jeremi Suri and two other high school teachers to create an American historiography textbook.
Questions?