Amazing Grace: How Writers Helped End Slavery
Online Courses
Please note: Registration has ended for the Fall 2014 offering of our online course American antislavery writings. Please click here to learn more about our online graduate courses, and discover new offerings as they become available.
Amazing Grace: How Writers Helped End Slavery
Discover the antislavery writers and reformers of the 17th, 18th, and 19th centuries whose passionate words formed the vanguard of a global movement. Join Gilder Lehrman in a study of the poetry, fiction, sermons, slave narratives, and songs that helped to end American slavery and make human rights an expectation of people throughout the world.
Schedule
Amazing Grace will meet every other week, September 15–December 2, with a two-week midterm break, October 6–17.
Live sessions will be offered each meeting week on Mondays and Tuesdays, 7:00–9:00 p.m. Eastern Time. Six seminar sessions will be offered on Monday evenings, and four pedagogy sessions on Tuesday evenings.
Every session will be recorded and available for review on-demand.
Readings & Assignments
All graduate participants will receive a free hardcover copy of the course text, American Antislavery Writings: Colonial Beginnings to Emancipation, by lead scholar James G. Basker.
Additional readings will be made available freely through the course website.
Preparation for each of six seminar meetings should take about three hours and will include:

reading approximately 50 pages of historical and literary texts and a short scholarly article or book chapter, and
viewing a guest lecture of 45–60 minutes and/or a scene from a feature film drawn from 12 Years a Slave, Belle, and others.

Assignments include:

6 blog posts (300 words each) summarizing the main themes of one work of poetry or fiction assigned ahead of each class meeting;
6 document-based multiple-choice quizzes;
1 final project: an exercise in historical imagination, to select 10 poems or fictional works assigned during the course and compile them into an original anthology, with an introductory headnote (approx. 300 words) to each work that makes the case for its historical value and addresses how the participant would teach it to his/her students.

You will receive the syllabus after you register.
Exclusive Event
On the final night of the course, participants will be invited to join a special roundtable discussion with distinguished scholars including Elizabeth Alexander (Yale), Christopher Brown (Columbia), Eric Foner (Columbia), Martha Hodes (NYU). Broadcast live from Gilder Lehrman's offices in New York, this special event will offer course participants the chance to review course themes and major lessons with some of the nation's leading historians of slavery, antislavery movements, and literature.
Costs
Graduate participants may join live sessions and complete assignments in pursuit of 3.0 graduate credits from Adams State University (HIST 579) for $600.
Auditors may watch session recordings and pursue a Continuing Education Certificate of Completion for $25. Teachers from Gilder Lehrman Affiliate Schools may audit for just $15.
Registration
Registration begins July 14 and concludes September 9, 2014, at 11:59 p.m. Eastern Time.
Please note that the credit-bearing graduate section of the course is limited to 100 participants and may fill before the registration period ends.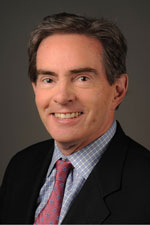 Lead Scholar
James G. Basker, Barnard College
James G. Basker is the Richard Gilder Professor of Literary History at Barnard College, Columbia University. He was educated at Harvard, Cambridge, and as a Rhodes Scholar at Oxford. He has published several books, including Amazing Grace: An Anthology of Poems about Slavery 1660-1810 (2002), Early American Abolitionists: A Collection of Anti-Slavery Writings 1760-1820 (2005), and American Antislavery Writings: Colonial Beginnings to Emancipation (2012). Professor Basker is also the founder and President of OxBridge Academic Programs, which for the past twenty-five years has sponsored academic summer programs and teacher seminars in Oxford, Cambridge, Paris, Barcelona, and New York.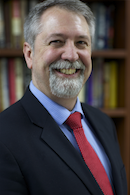 Pedagogy Instructor
Tim Bailey, Gilder Lehrman Institute
Tim Bailey is the 2009 National History Teacher of the Year and the Gilder Lehrman Institute's Director of Teaching Literacy through History. He began his teaching career in 1989 and for many years taught history to a diverse student population at Escalante Elementary School in Salt Lake City, Utah. Bailey earned undergraduate and master's degrees in education from the University of Utah, where he has served as an adjunct faculty member and teacher mentor. He has written three American history workbooks focused on primary sources for elementary classrooms in the Easy Simulations series, published in 2008 by Scholastic. A Fulbright Scholar in 2003, Bailey has earned several awards from the state of Utah, the Salt Lake City school district, and others.
Questions