Looking at Lincoln: Political Cartoons from the Civil War Era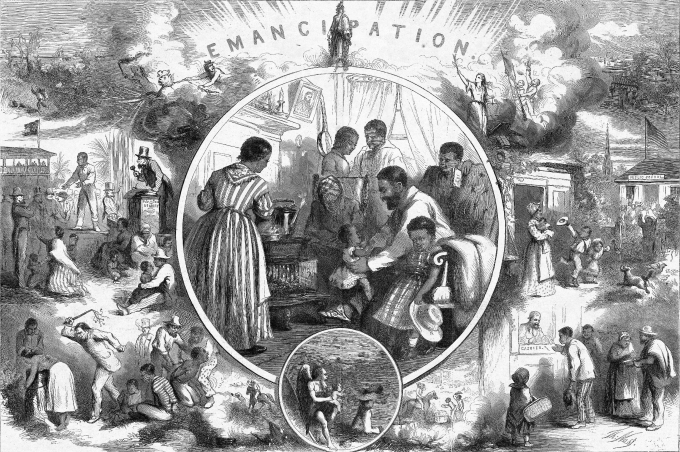 ---
The Looking at Lincoln exhibition explores the Civil War and issues of slavery through political cartoons. These originally appeared in newspapers and were sold individually as prints in shops, on street corners, and by mail. Artists and citizens who created these images lived in a century in which racism was deeply ingrained in American life. Even ardent abolitionists who fought to end slavery often took little account of its implication for race relations.
These cartoons are vividly biting; they invite us to put aside twenty-first-century assumptions and look at events through the eyes of people living in the era. Among the highlights are: a California printing of the Emancipation Proclamation signed by Abraham Lincoln and political cartoons relating to the election of 1860. As Americans continue to debate the legacy of slavery, these cartoons provide a historical point of reference for current events.
This exhibition has been developed by the Gilder Lehrman Institute of American History. Exhibition materials are drawn in large part from the Gilder Lehrman Collection. Selected prints were made available by the Library of Congress, Washington, DC.
Supplementary Materials
Site Resource Notebook
Educator's Guide, including primary source material and questions for discussion
Color brochures that summarize the exhibition content and help to place these primary sources in the context of emancipation
This traveling exhibition is composed of four interlocking panels. When opened, is approximately 80 inches high and 120 inches long. It will require 8–10 running feet. The loan period for this exhibition is four weeks.
For more information, email Stephanie Krom or call (646) 366-9666, ext. 17. To request Looking at Lincoln, please complete our online Application Form.