Online Courses
Please note: Registration for the Summer 2014 offering of Understanding Lincoln has concluded. Please click here to learn more about our online graduate courses and discover new offerings as they become available.
Understanding Lincoln
No one would have appreciated the power of online education more than Abraham Lincoln, one of the great self-made, lifelong learners in world history. Join Gilder Lehrman and Dickinson College—and learn like Lincoln.
Schedule
Understanding Lincoln will meet twice weekly from June 3 through July 16, 2014.
Live sessions will be offered each Tuesday and Wednesday during various two-hour blocks between 10:00am and 9:00pm Eastern Time.
Every session will be available for review on-demand immediately after it concludes.
Readings & Assignments
All course readings will be freely available through the course website.
Weekly readings will include approximately 50 pages of primary documents and scholarly articles. Participants will also watch a guest lecture video of 45–60 minutes in length and study a digital history website. Preparation for each seminar meeting should take about three hours.
Assignments include:


1 document-based analytical essay of 500–1000 words;
2 multimedia projects, using tools such as WordPress, Prezi, and Storify;
25 document-based quizzes.

You will receive the syllabus after you register.
Special Opportunities
The three participants with the best final projects will enjoy an all-expenses-paid trip to Dickinson College to present their work during our final live course meeting, on Wednesday, August 20. These top-performers will also join Professor Pinsker for a private tour of Gettysburg Battlefield.

All participants will use the award-winning Lincoln's Writings site, named a "Best of the Web" resource by the NEH, and have the chance to add their own scholarship on Abraham Lincoln as contributing editors.
Costs
Graduate Participants may participate in live sessions and complete assignments in pursuit of 3.0 graduate credits from Dickinson College for $600.
Auditors may watch session recordings and pursue a Continuing Education Certificate of Completion for $25. Teachers from Gilder Lehrman Affiliate Schools may audit for just $15.
Registration
Registration begins March 15 and concludes May 27, 2014, at 11:59 p.m. Eastern Time.
Please note that the credit-bearing graduate section of the course is limited to 100 participants and may fill before the registration period ends.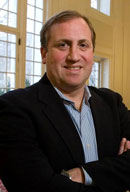 Lead Scholar
Matthew Pinsker, Dickinson College
Matthew Pinsker holds the Brian Pohanka Chair for Civil War History at Dickinson College in Carlisle, Pennsylvania, where he also directs the House Divided Project, an innovative effort to create free digital resources on the Civil War era for K–12 classrooms. Pinsker is the author of many articles and three books on Abraham Lincoln, including Lincoln's Sanctuary (Oxford, 2003) and the forthcoming Boss Lincoln (W.W. Norton). Currently, he serves as a Visiting Research Professor at the Strategic Studies Institute of the US Army War College in Carlisle, Pennsylvania. Pinsker is also a Distinguished Lecturer with the Organization of American Historians and a Fellow at the New America Foundation in Washington, DC.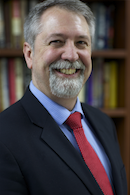 Pedagogy Instructor
Tim Bailey, Gilder Lehrman Institute
Tim Bailey is the 2009 National History Teacher of the Year and the Gilder Lehrman Institute's Director of Teaching Literacy through History. He began his teaching career in 1989 and for many years taught history to a diverse student population at Escalante Elementary School in Salt Lake City, Utah. Bailey earned undergraduate and master's degrees in education from the University of Utah, where he has served as an adjunct faculty member and teacher mentor. He has written three American history workbooks focused on primary sources for elementary classrooms in the Easy Simulations series, published in 2008 by Scholastic. A Fulbright Scholar in 2003, Bailey has earned several awards from the state of Utah, the Salt Lake City school district, and others.
Questions