2020 New Year Newsletter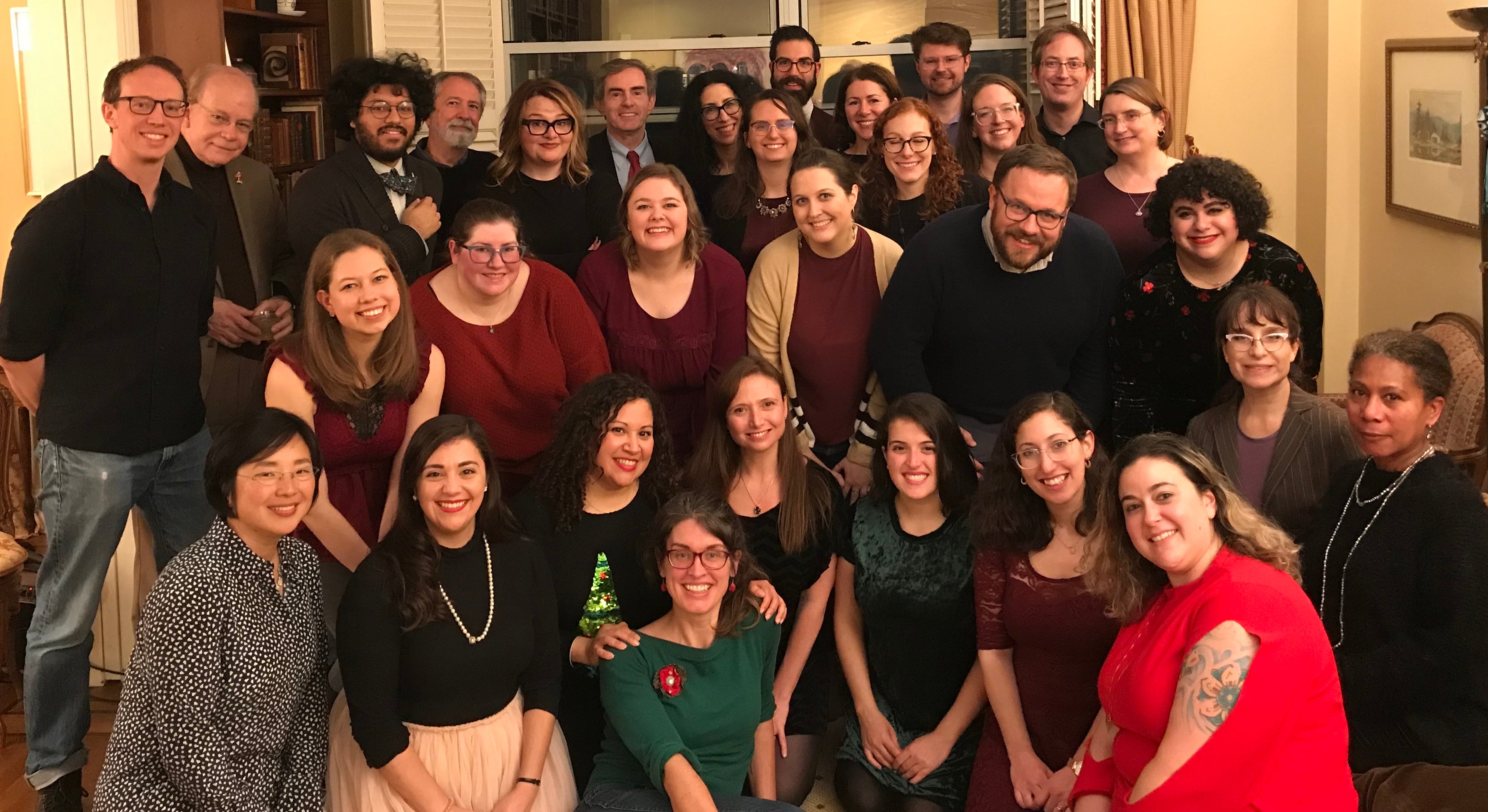 Dear Teachers, Supporters, and Friends of the Gilder Lehrman Institute,
I greet you at the end of a very successful 2019, looking forward to more in 2020. 
We have reached more than 24,000 Affiliate Schools in all fifty states and in fifty-two countries this year with an array of resources and programs. We have launched our Hamilton Education Program Online to great success in 76 schools nationwide, with many more to come next fall. We have announced our Frederick Douglass Book Prize award winner, Amy Murrell Taylor, for her book Embattled Freedom: Journeys through the Civil War's Slave Refugee Camps. We look ahead to our May 2020 Gala honoring civic leaders Ken and Kathy Chenault and famed filmmaker Ken Burns.
Our online MA program enrolls more students every semester, with a record 600-plus expected in Spring 2020. In July 2020 we launch our new Teacher Seminar Summit at Gettysburg College, with 450 teachers and 12 prize-winning historians in attendance.
In short, our programs flourish and new initiatives hold great promise. We thank you all for supporting our efforts to advance American history!
Happy New Year,
Jim Basker
President
---
Teacher Seminars and the First Teacher Seminar Summit at Gettysburg College
For 25 years the Gilder Lehrman Institute has offered dynamic, content-rich Teacher Seminars led by the top scholars in the country, with programs at universities around the world. For 2020, the Institute announces that, in addition to 6-day Teacher Seminars and 3-Day Teacher Seminars on the regional level, we will inaugurate the Teacher Seminar Summit at Gettysburg College, July 19–22.
TEACHER SEMINAR SUMMIT AT GETTYSBURG COLLEGE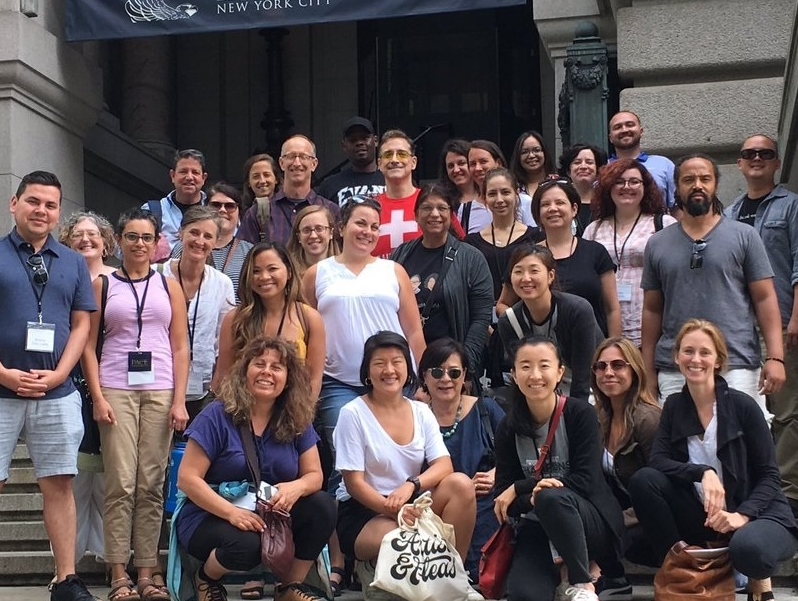 Twelve concurrent seminars, ranging from the colonial era through the twenty-first century, will serve more than 400 teachers. Each attendee will participate in one seminar with a lead scholar and master teacher, and will have the opportunity to attend book talks at which they can hear eminent historians discuss their major works. This unique format will also give all participating teachers a chance to network with each other in one of the nation's most significant historical sites.
The scholars leading the Summit Seminars include Zara Anishanslin, Carol Berkin, David Blight, Robert K. Brigham, Denver Brunsman, Colin Calloway, Allen Guelzo, Bruce Allen Murphy, Mae Ngai, Eric Rauchway, Manisha Sinha, and Elliott West. Among them, they have won five Lincoln Prizes, three Bancroft Prizes, two Frederick Douglass Book Prizes, a George Washington Prize, a Gilder Lehrman Prize for Military History, a Pulitzer Prize (with another scholar being a finalist for the Pulitzer), a Los Angeles Times Book Prize, two nominations for the National Book Award for Nonfiction, and a dozen prizes awarded by such professional organizations as the Society of American Historians, the Organization of American Historians, and the American Historical Association. Learn more about the seminars being offered on the Gilder Lehrman Institute Noteworthy blog: https://www.gilderlehrman.org/blog/2020-teacher-seminars-spotlight-teacher-seminar-summit-gettysburg
6-DAY TEACHER SEMINARS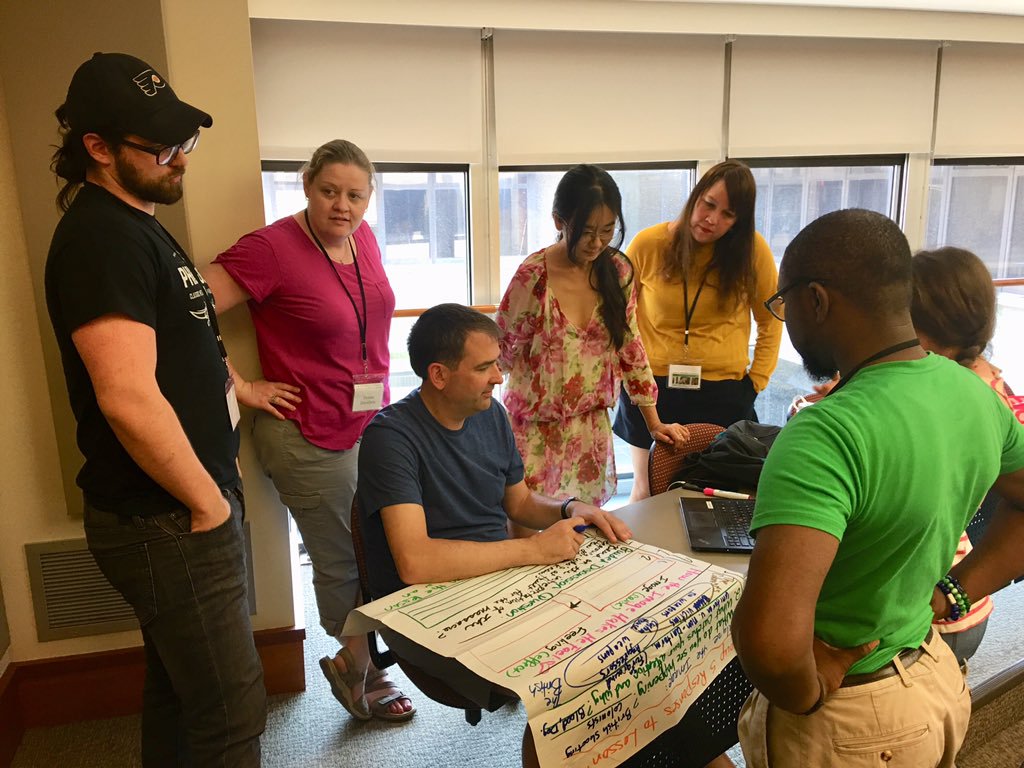 During these nine Teacher Seminars, participants will delve deeply into a topic with an eminent professor and a master teacher at leading universities and historic sites. Michael Burlingame, Jeffrey Engel, Peter Mancall, Charles McKinney, Donald Miller, Justin Nystrom, Barbara Perry, Robert Ritchie, Daniel Sargent, and Jay Winter will lead seminars covering the years 1492 through 2008, on topics ranging from World War I through Civil Rights, from New Orleans history through the Reagan presidency. For teachers who have attended recent seminars, this format is the most familiar.
3-DAY REGIONAL SEMINARS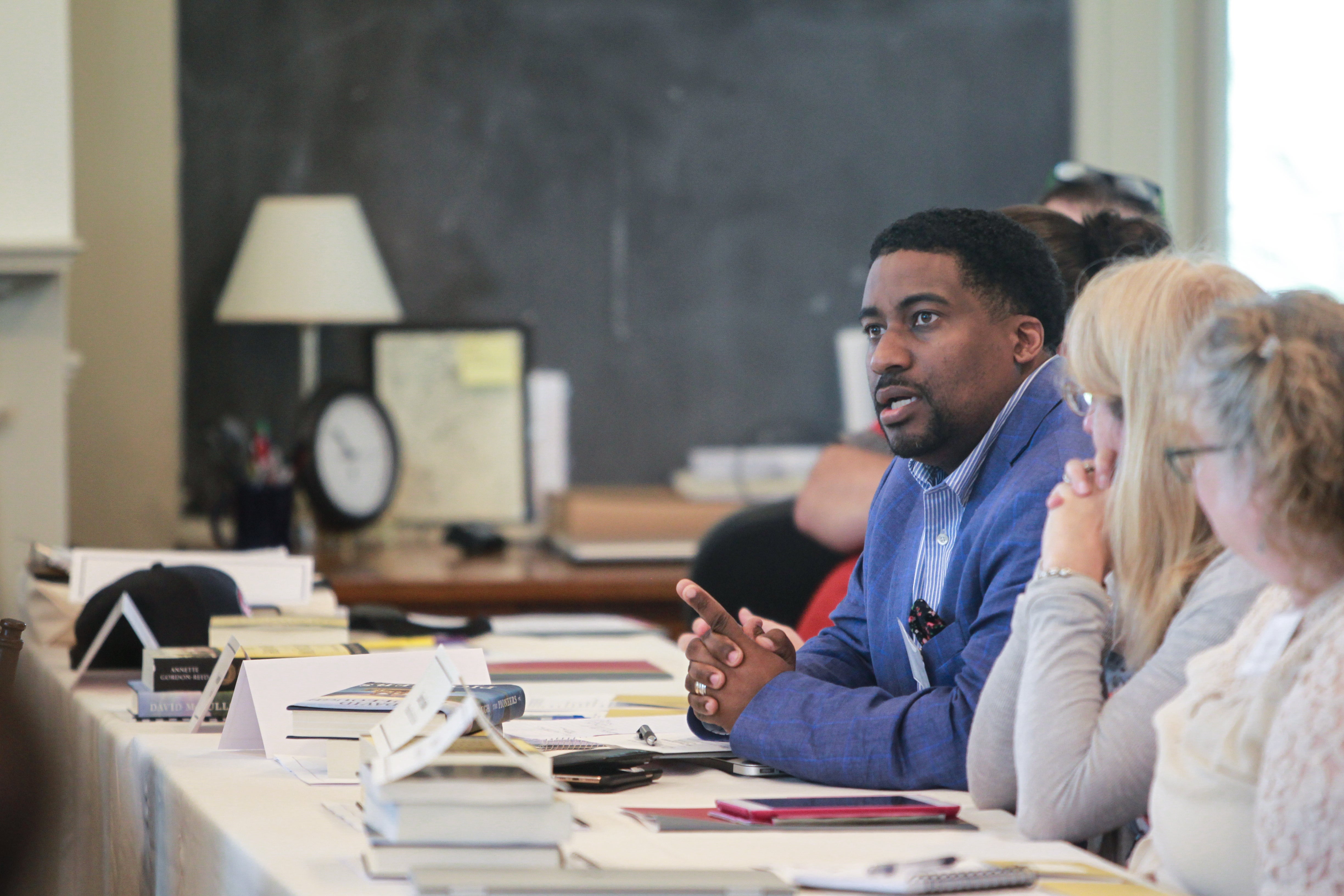 Also new in 2020, these four regional seminars are rigorous workshops designed to help teachers receive high-quality professional development without traveling far from home. These seminars, led by Gary Gallagher, Edward Linenthal, Andrew Robertson, and John Stauffer, explore the early American republic through 9/11.
Learn more about all the 2020 Teacher Seminars and apply here: https://www.gilderlehrman.org/programs-and-events/teacher-seminars
---
Three Events in October: 
George Washington Prize, Military History Prize, David McCullough Book Talk
Colin Calloway Wins 2019 George Washington Prize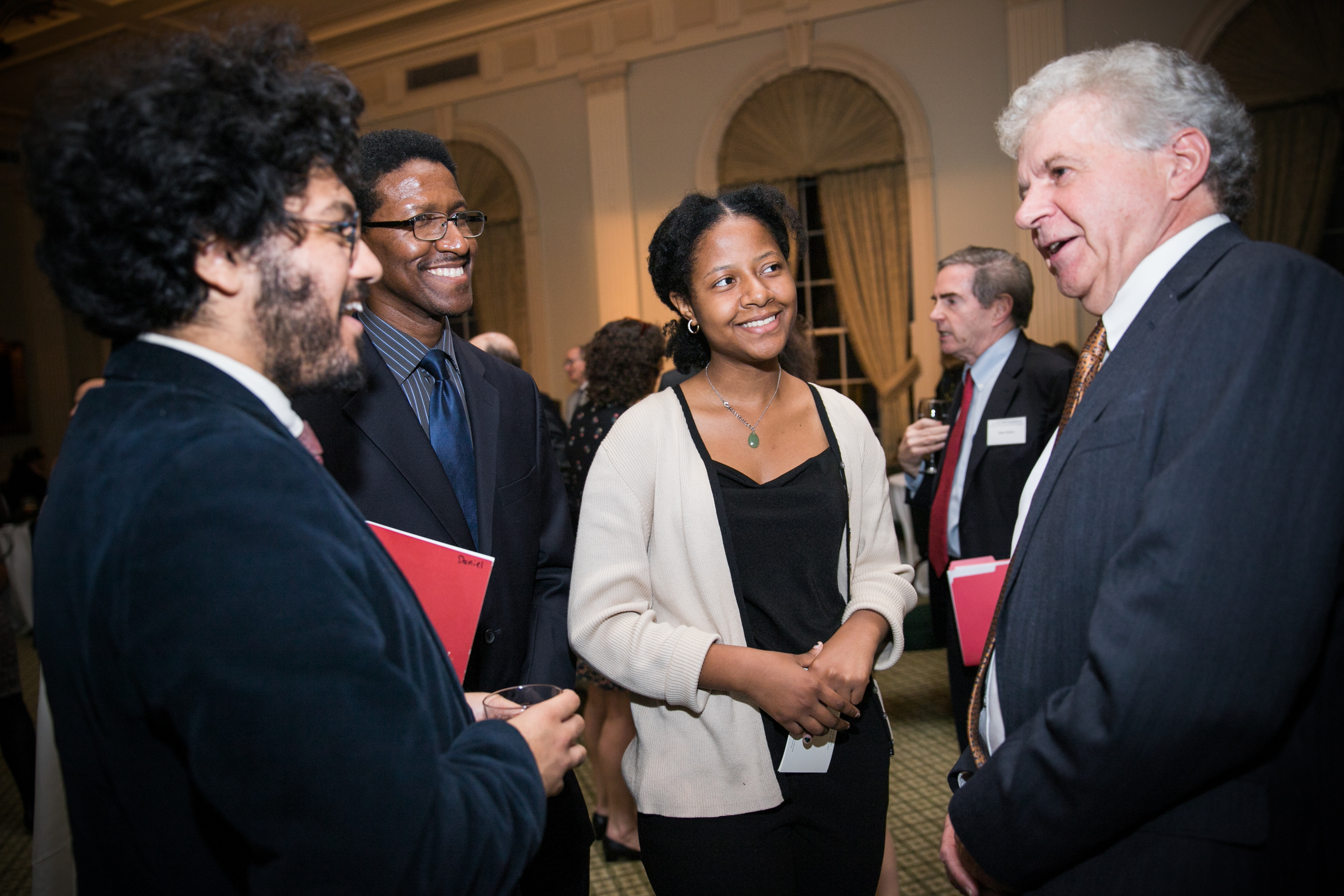 Colin Calloway, John Kimball, Jr. 1943 Professor of History and Professor of Native American Studies at Dartmouth University, was the winner of the $50,000 George Washington Prize for his 2018 book, The Indian World of George Washington: The First President, the First Americans, and the Birth of the Nation. He was honored by the prize's co-sponsors George Washington's Mount Vernon, the Gilder Lehrman Institute of American History, and Washington College at the Union League Club in New York City on October 24, 2019.
One of the nation's largest and most prestigious literary prizes, now in its fourteenth year, the George Washington Prize honors its namesake by recognizing the best new books on the nation's founding era, especially those that engage a broad public audience. Gilder Lehrman president Jim Basker noted in his introductory remarks that this would be the second time the award was presented in New York City. The award was first given in New York in 2015, when Lin-Manuel Miranda was recognized for the musical Hamilton, which was based on the book Alexander Hamilton by Ron Chernow, the inaugural George Washington Prize winner in 2005.
Finalists for the 2019 prize included Stephen Fried's Rush: Revolution, Madness, and the Visionary Doctor Who Became a Founding Father (Crown); Catherine Kerrison's Jefferson's Daughters: Three Sisters, White and Black, in a Young America (Ballantine Books); Joyce Lee Malcolm's The Tragedy of Benedict Arnold: An American Life (Pegasus Books); Nathaniel Philbrick's In the Hurricane's Eye: The Genius of George Washington and the Victory at Yorktown (Viking); Russell Shorto's Revolution Song: A Story of American Freedom (Norton); and Peter Stark's Young Washington: How Wilderness and War Forged America's Founding Father (HarperCollins).
Professor Calloway stated in his acceptance speech that his guiding philosophy in teaching American Indian history is not a matter of telling different American stories, but telling the story of all of us inclusively. His use of George Washington as the focus of his prize-winning book, he said, was a means to get the story of the American Indian into the canon of US history.
Calloway taught high school in Springfield, Vermont, served for two years as associate director and editor of the D'Arcy McNickle Center for the History of the American Indian at the Newberry Library in Chicago, and taught for seven years at the University of Wyoming before joining the faculty at Dartmouth. His previous books include The Victory with No Name: The Native American Defeat of the First American Army (Oxford, 2015) and Pen and Ink Witchcraft: Treaties and Treaty Making in American Indian History (Oxford, 2013).
Andrew Lambert Wins the Gilder Lehrman Prize for Military History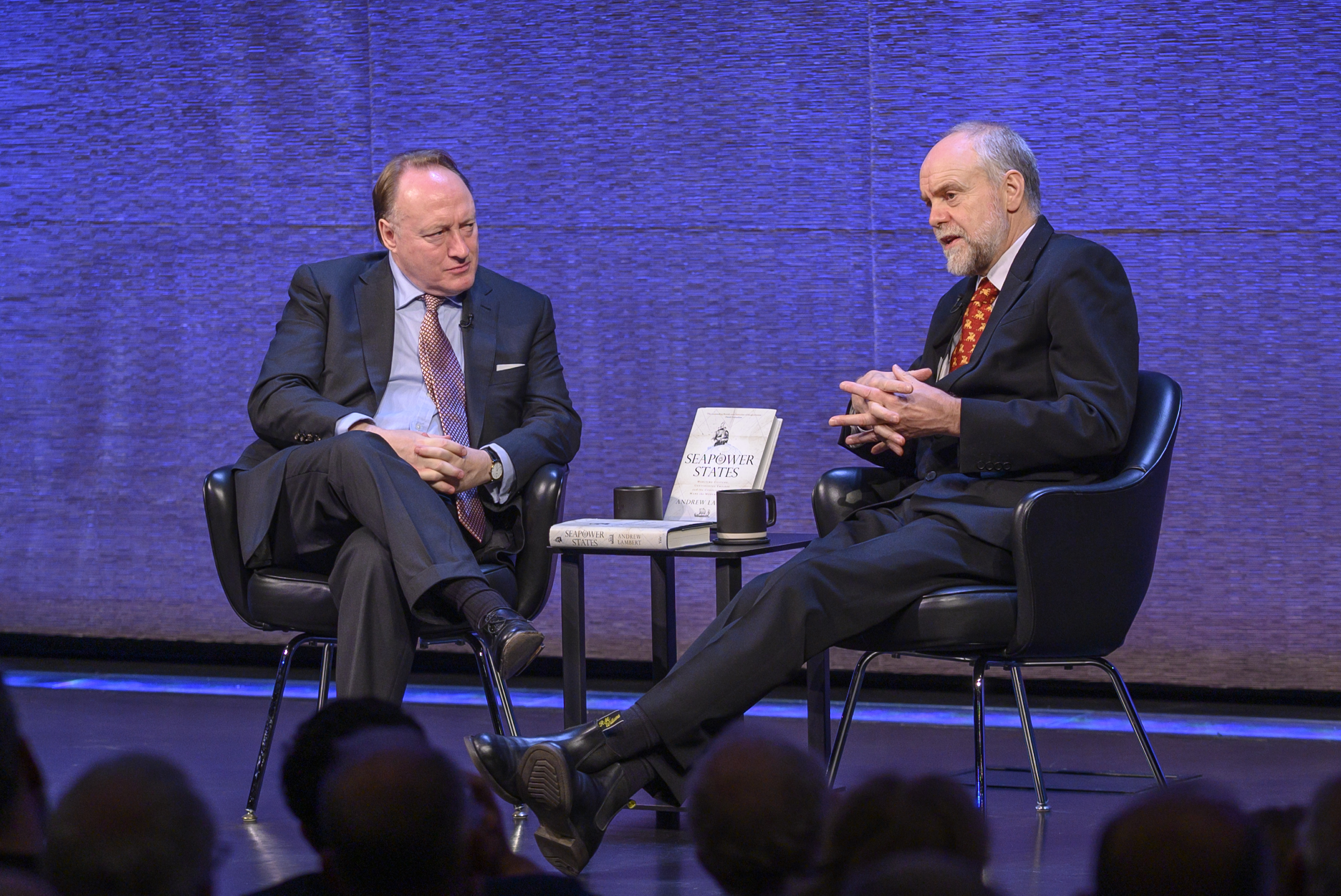 Andrew Lambert, the Laughton Professor of Naval History in the Department of War Studies at King's College London, was awarded the sixth annual Gilder Lehrman Prize for Military History for his book Seapower States: Maritime Culture, Continental Empires and the Conflict That Made the Modern World (Yale). The $50,000 prize is bestowed annually in recognition of the best book in the field of military history published in English during the previous calendar year. A program celebrating the winner and the shortlisted authors took place on Monday, October 28, 2019, at 6:30 p.m. at the New-York Historical Society.
"It is a great honor to be awarded the Gilder Lehrman Prize for Military History," said Professor Lambert. "I am particularly proud that Seapower States is the first work of naval history to be recognized, joining a highly distinguished list of past winners, and emphasizing the fact that the word military covers all aspects of war, not just the operations of armies. I hope that the Prize will raise the profile of naval history."
"The Gilder Lehrman Prize judges unanimously decided to give the $50,000 award to Andrew Lambert because his Seapower States superbly fulfilled all our criteria of being historically ground-breaking, excellently researched, extremely well-written, and accessible to the general reader," said Professor Andrew Roberts, chair of the judging committee.
Andrew Lambert is a fellow of the Royal Historical Society and also director of the Laughton Naval Unit. He received the 2014 Anderson Medal for The Challenge: Britain against America in the Naval War of 1812. His other books include Crusoe's Island: A Rich and Curious History of Pirates, Castaways and Madness (Faber & Faber), and The Crimean War: British Grand Strategy against Russia, 1853-56 (Ashgate Publishing Ltd).
The other finalists for the prize were James M. Scott for Rampage: MacArthur, Yamashita, and the Battle of Manila (Norton), Geoffrey Wawro for Sons of Freedom: The Forgotten American Soldiers Who Defeated Germany in World War I (Basic), and Steven Gunn for The English People at War in the Age of Henry VIII (Oxford).
Funding for the prize is provided by Lewis E. Lehrman, co-founder of the Gilder Lehrman Institute of American History, author, and champion of studies in American political and military history.
David McCullough Book Talk to Gilder Lehrman Affiliate School Students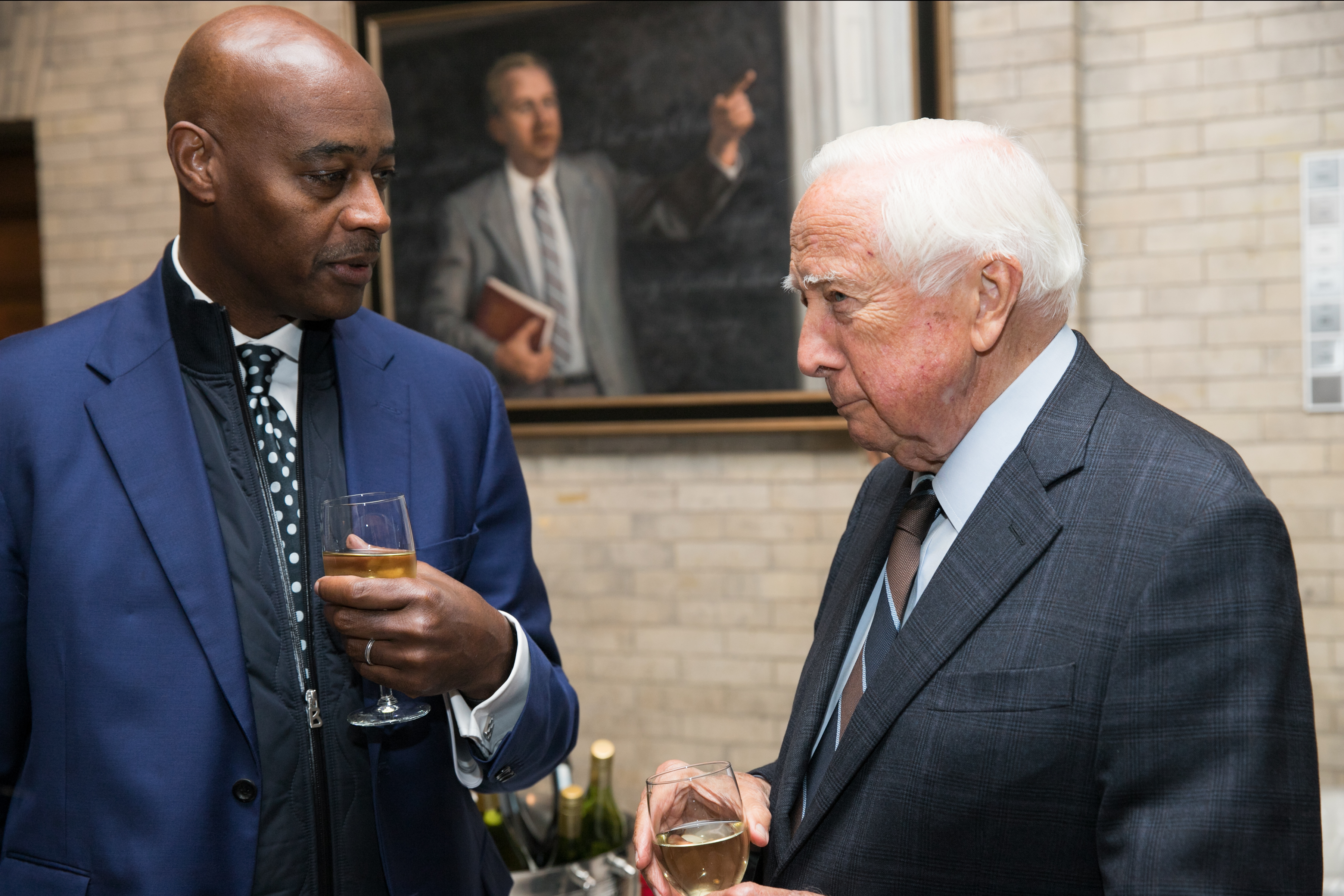 On Tuesday, October 15, 2019, Gilder Lehrman Institute trustee David McCullough gave a book talk at Trinity School, a Gilder Lehrman Affiliate School in New York City.
The auditorium was packed full with more than 240 students and teachers from Gilder Lehrman Affiliate Schools across the region, including Abraham Lincoln High School, the Academy of American Studies, Barnegat High School, Brooklyn East Collegiate School, Cobble Hill School of American Studies, Cristo Rey, Dover High School, Eximius College Preparatory Academy, Fontbonne Hall Academy, High School for Law, Advocacy and Community Justice, New York Military Academy, Notre Dame School, Stuyvesant, Union City High School, and the Prep for Prep program. McCullough's new book, The Pioneers, was given to all the students attending.
The writer of such seminal historical works as John Adams, 1776, and Mornings on Horseback and winner of two Pulitzer Prizes, McCullough spoke for nearly an hour. Rather than focusing only on The Pioneers, McCullough spoke more generally about how he got into writing history, touching on some of his earliest work. He closed his talk with the reminder to students that the best books they will read "haven't been written yet" and encouraged them to thank their teachers before they graduated.
Please enjoy two special moments from David McCullough's speech at Trinity School presented here on the Gilder Lehrman Noteworthy blog:
https://www.gilderlehrman.org/blog/david-mccullough-speaks-full-house-gilder-lehrman-affiliate-school-students
---
The Gilder Lehrman Institute Goes to Montgomery, Alabama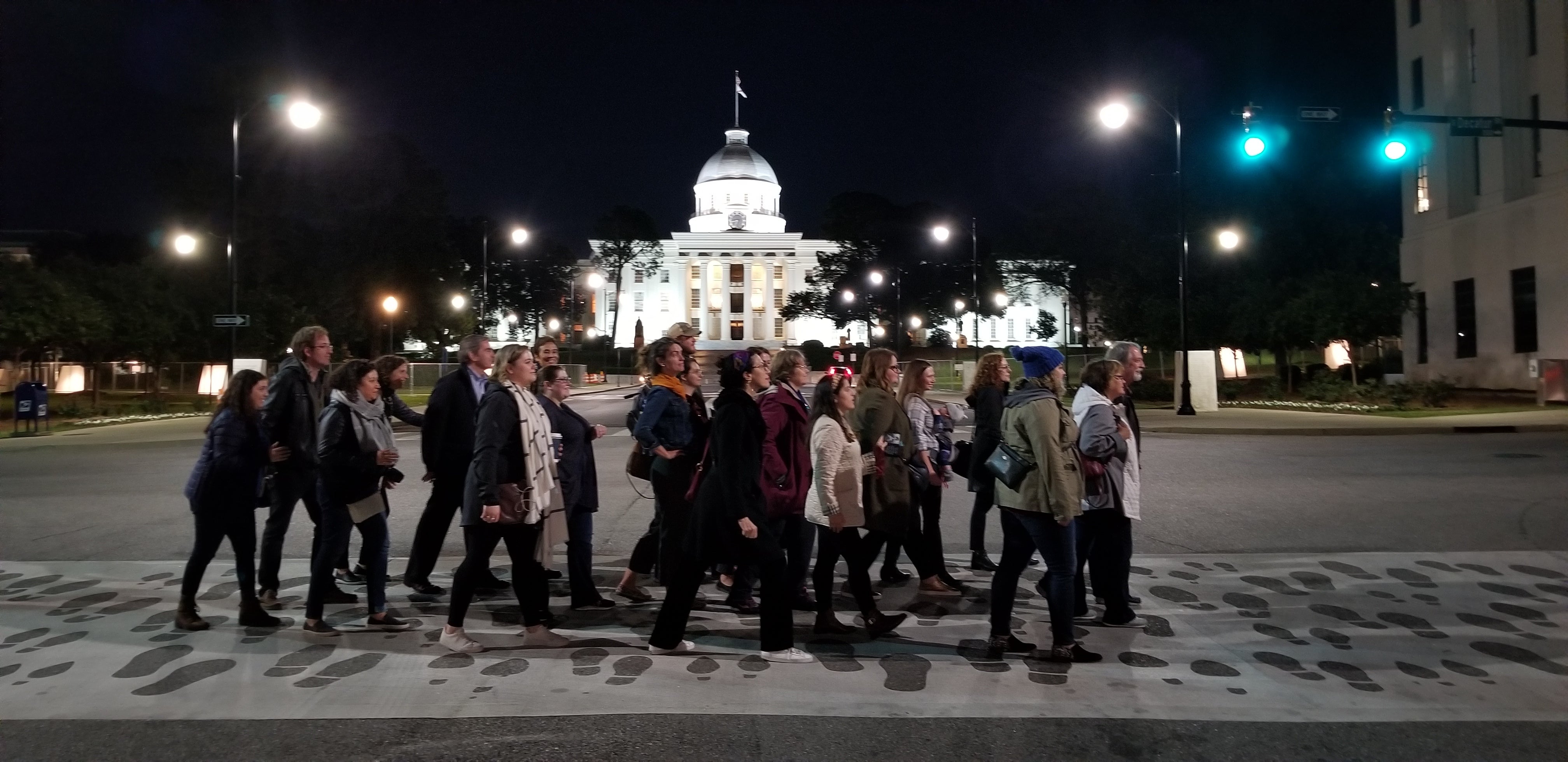 Twenty-five Gilder Lehrman Institute employees were fortunate to take an anonymously funded professional development trip to Montgomery, Alabama, in early November to learn more about the roots of racial injustice in America and the struggles against it.
The first day in town featured a visit to the Rosa Parks Museum and a tour of the city with Michelle Browder—both profound and often joyful experiences. The Rosa Parks Museum serves as an immersive trip through Parks' personal journey as well as a dynamic account of the Montgomery Bus Boycott that she sparked, whose flame was famously carried by Martin Luther King Jr. His church and home were stops on the tour led by Michelle Browder, who picked the GLI staff up in her personal tour trolley for a thoroughly engaging exploration of the city in all its profound history, internal struggle, and resilience.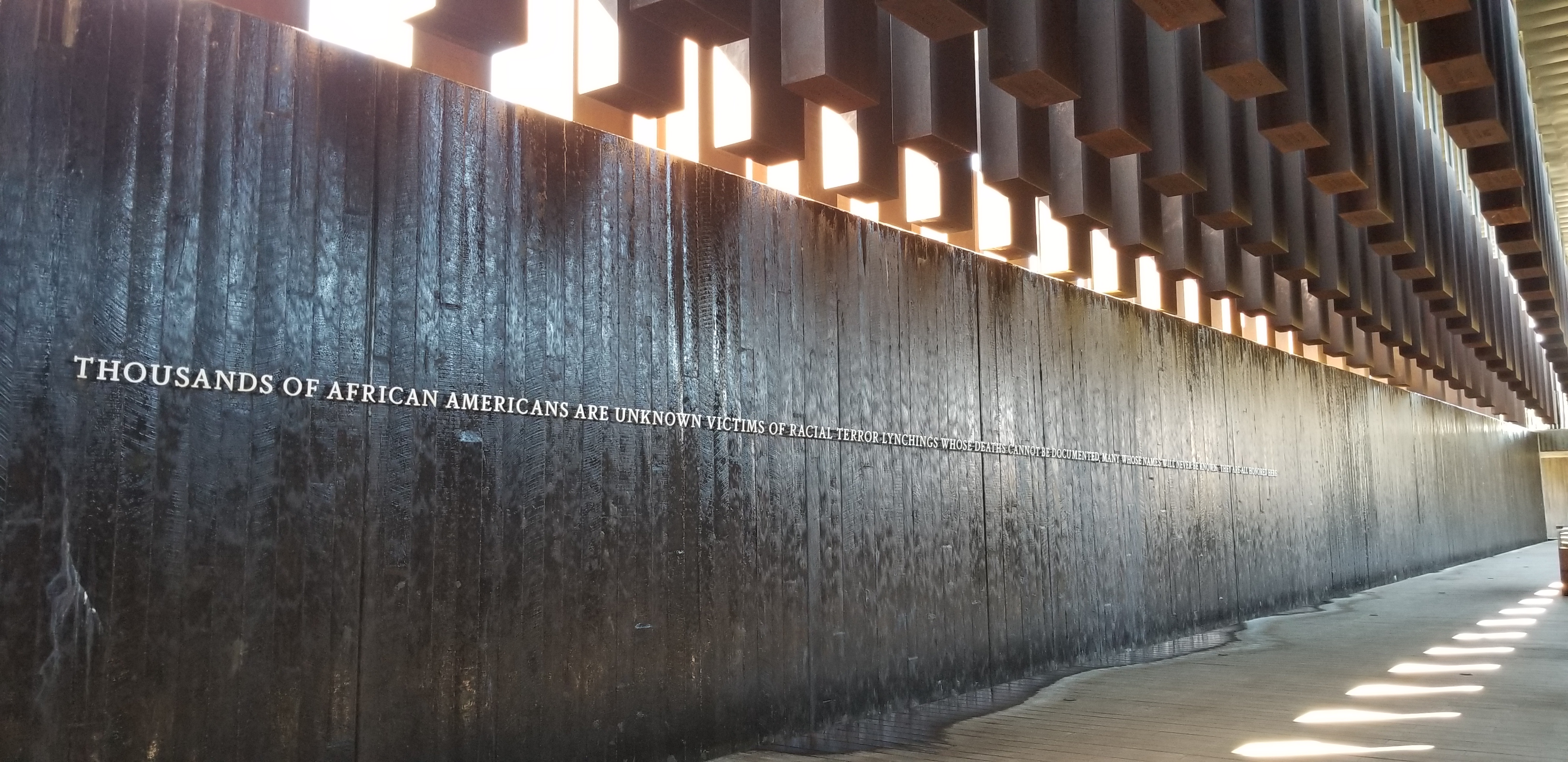 The next day, the GLI staff visited the National Memorial for Peace and Justice, whose central memorial stands as painful tribute to the lost history of those victimized by acts of racial terror. Seeing so many men, women, and children who had been lynched named, and even more recognized as "Unknown," caused much emotional response in the group. The Legacy Museum, which the staff saw after the Memorial, is a cacophony of ugly truths and powerful resistance, tracing enslavement through mass incarceration while documenting the voices that were and are part of the continuing story.
The Gilder Lehrman Institute staff were prepared to fully absorb this day at the Memorial and Museum by Radical Optimist founders Lisa Flick Wilson and Shakita Brooks Jones, who guided the group in processing the painful history alone and together.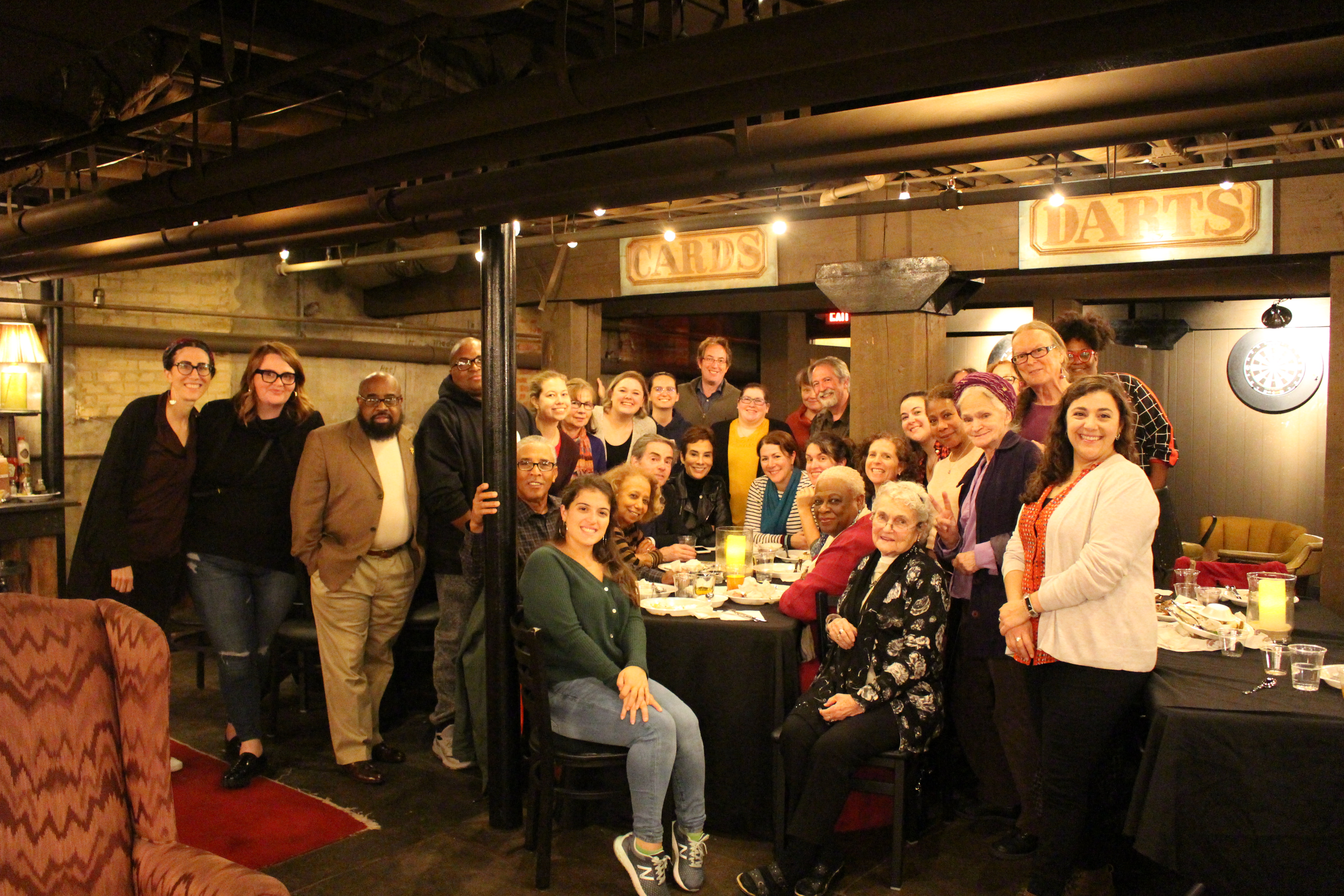 A final dinner at Dreamland Barbeque included special guests known to the Institute through its work with the Reverend C. Herbert Oliver and the Brooklyn East Collegiate students who came to the Gilder Lehrman Collection to prepare for their civil rights spring break trip. Many of the guests had been involved in the Montgomery Bus Boycott and other pivotal events of the civil rights era.