Delaware Teacher Named 2013 National History Teacher of the Year
Jill Szymanski named 2013 National History Teacher of the Year by The Gilder Lehrman Institute of American History, HISTORY®, and Preserve America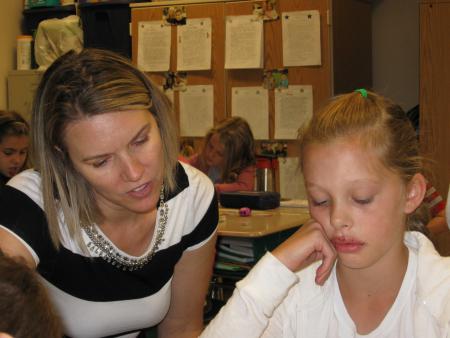 New York, NY (September 18, 2013)—Jill Szymanski, a 4th/5th grade teacher at Red Clay Consolidated School District in Wilmington, Delaware, has been named the 2013 National History Teacher of the Year, the Gilder Lehrman Institute of American History announced today. The National History Teacher of the Year Award (formerly the Preserve America History Teacher of the Year Award), co-sponsored by the Gilder Lehrman Institute of American History, HISTORY® (The History Channel), and Preserve America, honors outstanding K–12 educators in American history and carries a $10,000 prize. Ms. Szymanski, along with two students, will be provided a trip to New York City for an awards ceremony held in her honor in the fall.
"Being selected as the national winner from a pool of fifty-one candidates is unbelievable," states Jill Szymanski, the 2013 National History Teacher of the Year. "As a teacher I know that if I don't appear to be interested in the subject matter, my students never will be. I strive to make history dimensional by bringing in historical documents, taking students on site visits, and allowing them to connect with history on their own terms. This award validates that my efforts are making an impact."
Ms. Szymanski, a sixteen-year veteran of the classroom, incorporates a range of techniques into her teaching. Her students utilize primary and secondary sources on their assignments, and one class's yearlong project culminated in a "Civil War Museum" where students became experts on themes such as the causes of the Civil War, the importance of the Battle of Gettysburg, and the impact of the Civil War on families.
James G. Basker, President of the Gilder Lehrman Institute, notes, "This year's selection process was difficult due to the talented pool of applicants. However, Ms. Szymanski's ability to push her students to think critically through the use of primary and secondary source documents and visits to historical sites, and her boundless energy, made her the clear standout candidate for this award. Educators like Jill demonstrate how inspired teachers create inspired students."
Dr. Libby O'Connell, SVP Corporate Outreach and Chief Historian, HISTORY®, adds, "Jill's commitment to providing students the skills they need to begin thinking and acting like historians in elementary school is exemplary. HISTORY is proud to join with the Gilder Lehrman Institute in recognizing Jill Szymanski as the 2013 National History Teacher of the Year."
This is the first time in the award's ten-year history that an educator from Delaware will receive the national honor. Ms. Szymanski was selected by a panel of judges consisting of historians and education experts. Selection was based on the following criteria: at least three years of classroom teaching experience, a demonstrated commitment to teaching American history (may include state and local history), evidence of creativity and innovation in the classroom, and effective use of documents, artifacts, historic sites, oral histories, or other primary resources to engage students with American history. This year's applicant pool comprised fifty-one state History Teacher of the Year winners, including winners from the District of Columbia and the Department of Defense schools.
Judges included Elaine Wrisley Reed, former executive director of the National Council for History Education; Joshua Bill, the 2012 National History Teacher of the Year winner; and Kenneth T. Jackson, Jacques Barzun Professor of History and the Social Sciences at Columbia University.
Ms. Szymanski holds a Master of Education, Curriculum and Instruction from the University of Delaware. She has co-authored signature lesson plans for the Social Studies Coalition of Delaware and serves as its district lead teacher. She also serves on Red Clay Consolidated School District's Social Studies Curriculum Council and leads professional development history workshops for her colleagues.
The award ceremony will be held on October 21, 2013. Kenneth T. Jackson will present the award to Ms. Szymanski.
For more information, visit www.gilderlehrman.org/nhtoy.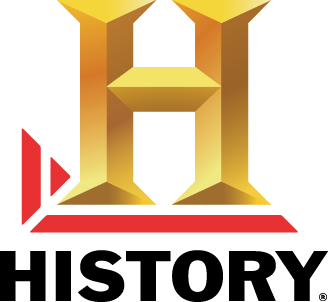 About HISTORY®
HISTORY® and HISTORY HD® are the leading destinations for revealing, award-winning, original nonfiction series and event specials that connect history with viewers in an informative, immersive, and entertaining manner across multiple platforms. Programming covers a diverse variety of historical genres ranging from military history to contemporary history, and technology to natural history, as well as science, archaeology, and pop culture. Among the network's program offerings are hit series such as American Pickers, Ax Men, Brad Meltzer's Decoded, Ice Road Truckers, Top Gear, Pawn Stars, and Top Shot, as well as acclaimed specials including America the Story of Us, WWII in HD, 102 Minutes That Changed America, The President's Book of Secrets, and Life After People. HISTORY has earned four Peabody Awards, seven Primetime Emmy® Awards, and twelve News & Documentary Emmy® Awards and received the prestigious Governor's Award from the Academy of Television Arts & Sciences for the network's Save Our History® campaign dedicated to historic preservation and history education. Take a Veteran to School Day is the network's signature initiative connecting America's schools and communities with veterans from all wars. The HISTORY website, located at www.history.com, is the leading online resource for all things history, featuring over 20,000 videos, images, audio clips, articles, and interactive features that allow visitors to dig deeper into a broad range of thousands of historical topics.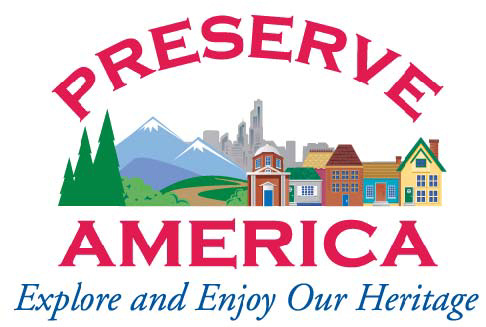 About Preserve America
Preserve America is a federal partnership program begun in 2003 that encourages and highlights community efforts to preserve and enhance the priceless cultural heritage of the United States as well as associated natural resources. The program's goals include fostering greater public knowledge of, and appreciation for, the nation's past and its cultural traditions; encouraging broader support for saving the special places that help document and tell the story of America; strengthening civic pride and participation in ways that help build and sustain communities by preserving, enhancing, and using cultural heritage; and improving local economic vitality and livability through heritage development and heritage tourism. The Preserve America program is administered by the Advisory Council on Historic Preservation in cooperation with the White House, the U.S. Department of the Interior, and the U.S. Department of Agriculture.