Welcome to the Gilder Lehrman Home for History
Dear Friends,
Welcome to Gilder Lehrman's new Home for History website, the go-to resource on the web for teachers, students, scholars, and lovers of American history!
Please explore the many aspects of our new site, including the teacher- and student-friendly History by Era, a chronological and thematic curriculum online, spanning all of American history. History by Era features fifty commissioned essays by renowned historians, offering a fascinating range of views on the people, places, and politics of American history from Exploration to the New Millennium.
Discover Teaching Resources designed around the Common Core, with Timelines and Terms, Featured Primary Sources, Interactive Features, Recommended Resources, and more.
Be sure to visit our new Multimedia section, where you can view and download more than 300 podcasts of lectures and talks, with new ones added regularly. Test your knowledge and see if you can answer Ten Essential Questions in American History.
Check out the new History Now, a special double issue, "Perspectives on America's Wars," from George Washington's French and Indian War to Technology in the Persian Gulf War of 1991.
Learn more about the National History Teacher of the Year Award and nominate a teacher. And visit our Awards and Honors page to find out about the Institute's recent achievements.
Choose from books, calendars, posters, and more, and buy a gift for yourself or a teacher at the Gilder Lehrman Store.
This is an exciting time for the Institute. In addition to launching this new site, we have enlisted almost 2,000 schools in our Affiliate School Program. Meanwhile, our community of donors and supporters has grown to more than 400 individuals and foundations. Click to Donate.
Two years in the making, our new Home for History website would not be possible without the Gilder Lehrman staff, our content and technical teams, advisors, and contributing scholars. We are grateful beyond measure for their extraordinary research, hard work, and dedication.
Thank you for visiting our new site. Please enjoy all that the Gilder Lehrman Home for History has to offer, and give us your feedback!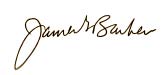 James G. Basker, President

Lesley S. Herrmann, Executive Director