Current Criteria
›› Coverage Events : Hamilton-Burr duel
Showing results 1 – 3 of 3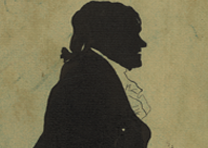 Multimedia
Roger Kennedy, former director of the National Park Service, discusses the "fatal twins," Aaron Burr and Alexander Hamilton.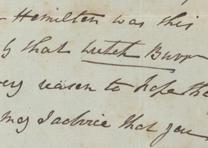 Primary Source
Within hours of the duel between Alexander Hamilton and Aaron Burr, Angelica Schuyler Church, Elizabeth Hamilton's sister and Hamilton's close friend and correspondent, was at the fatally wounded Hamilton's bedside and wrote this letter to her brother Philip Schuyler to break the news.
Teaching Resource
Students will develop an understanding of the tensions in the relationship between Alexander Hamilton and Aaron Burr prior to their famous duel in 1804. Students will read and analyze key excerpts from primary source documents that enable them to understand both the issues and personalities of the two men that led to the conflict.