Current Criteria
›› Coverage Geographical : Taiwan
Showing results 1 – 3 of 3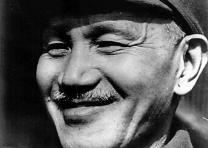 Essay
Taiwan has been a showcase of liberalization under American encouragement, but also the primary irritant in US-China relations. A large island with a population of...
Glossary Term – Event
The People's Liberation Army, led by Communist leader Mao Zedong, ousted Chiang Kai-Shek's Nationalist government in China. Mao Zedong declared the establishment of the People's Republic of China, and Nationalist forces and sympathizers were forced to retreat to Taiwan.