Current Criteria
›› Coverage Geographical : Tulsa
Showing results 1 – 2 of 2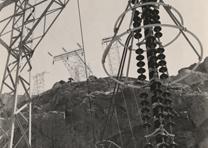 Essay
The Great Depression and World War II, far and away the worst economic calamity and the...
Glossary Term – Event
In Tulsa, Oklahoma, a race riot broke out over the alleged attack against a white female elevator operator. Armed white mobs gathered in the city's African American neighborhood of Greenwood and burned down homes and businesses and indiscriminately murdered black residents. More than 300 people were killed and 1,200 homes destroyed, leaving many surviving black families homeless.