Current Criteria
›› Coverage Geographical : Yorktown, Virginia
Showing results 1 – 3 of 3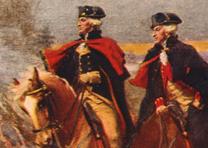 Essay
"I come as a friend to offer my help to this very...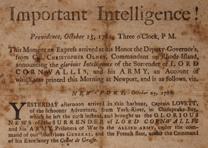 Essay
In 1781, British general Cornwallis decided on his own authority to advance into Virginia, looking for a climactic, set-piece, winner-take-all battle with the rebels. Cornwallis ignored the possibility that he was marching his army into an inescapable trap.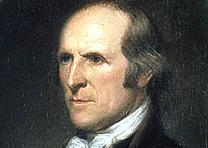 Primary Source
An adjutant general in George Washington's Continental Army, Pickering wrote his father this moving letter of farewell on February 23, 1778, from his post in Yorktown, Virginia. Pickering revered his father but disagreed with him on one critical issue: colonial independence from Great Britain.