Current Criteria
›› Coverage Organizations : Jacobins
Showing results 1 – 2 of 2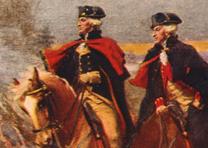 Essay
"I come as a friend to offer my help to this very...
Glossary Term – Person
Thomas Paine (1737–1809) was the English-born son of a Quaker who launched his career as a radical in 1772. He was dismissed from his job as an excise officer in England in 1772 for leading an agitation for higher pay. Two years later he emigrated to America. Paine was a vehement supporter of the patriot cause and his Common Sense (1776) and sixteen-part series The Crisis (1776–1783) made him one of America's leading pamphleteers. In 1787 Paine returned to England, where...