Current Criteria
›› Coverage People : Susan B. Anthony
Showing results 11 – 13 of 13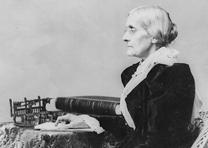 Primary Source
Writing in 1901 at the age of eighty, Susan B. Anthony summarized the state of women's rights.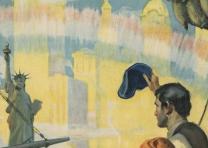 Teaching Resource
Could you pass the US citizenship test? Take these quizzes to see how well you know the American history and civics required of people taking the naturalization test. The actual test is not multiple choice, but these are the 100 questions from which each potential citizen's 10-question civics and history exam are drawn.
Teaching Resource
Background
The American women's suffrage movement has always been identified with its two founders, Elizabeth Cady Stanton and Susan B. Anthony, whose strong, enthusiastic leadership defined the movement. When they retired from active participation in the cause, the loss of that personal connection naturally affected the movement's future. The transition was not an easy one. As the National American Woman Suffrage Association (NAWSA), the organization that Stanton and Anthony had led, headed into the twentieth century, it lost the...