Showing results 1 – 3 of 3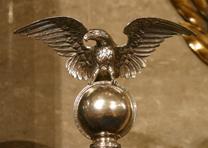 Essay
During an 1841 debate in the House of Representatives, Edward Stanly of North...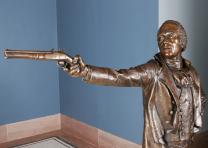 Essay
Without a doubt, the duel between former Secretary of the Treasury Alexander Hamilton and Vice President Aaron Burr is the most famous duel in American history. On July 11, 1804, the two political rivals met on a dueling ground in Weehawken, New Jersey. Hamilton's shot went high—perhaps deliberately, perhaps not. Burr's shot hit Hamilton in his abdomen, pierced his liver, and lodged in his spine. He died the next day.
...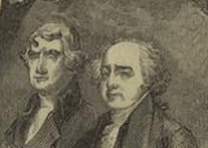 Essay
The presidential election of 1800 was an angry, dirty, crisis-ridden contest that seemed to threaten the nation's very survival. A bitter partisan battle between Federalist John Adams and Republican Thomas Jefferson produced a tie between Jefferson and his Republican running mate, Aaron Burr. The unfolding of this crisis tested the new nation's durability.