Current Criteria
›› Keywords : social justice
Showing results 1 – 3 of 3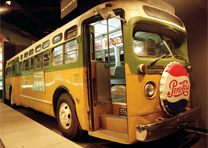 Multimedia
Brooklyn College historian Jeanne Theoharis discusses the life of Rosa Parks with Gilder Lehrman president James Basker.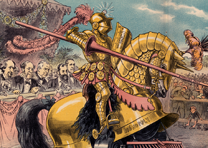 Multimedia
Vassar College historian Rebecca Edwards discusses the Gilded Age with Gilder Lehrman President James Basker.
Teaching Resource
Essential Question
What conditions created the need for a protest march from Selma to Montgomery, Alabama, in 1965, and what did that march achieve?
Background
Throughout American history, African Americans have struggled to gain basic civil rights, such as the right to vote. When marchers gathered at the foot of the Edmund Pettus Bridge, in Selma, Alabama, on March 7, 1965, to demand voting rights, the nation was forced to acknowledge the depth and breadth of racial discrimination and bigotry that existed in the...