At the Institute's core is the Gilder Lehrman Collection, one of the great archives in American history. More than 70,000 items cover five hundred years of American history, from Columbus's 1493 letter describing the New World to soldiers' letters from World War II and Vietnam. Explore primary sources, visit exhibitions in person or online, or bring your class on a field trip.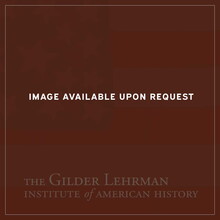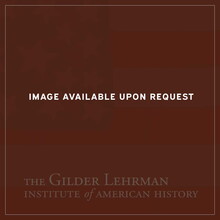 Petition
The undersigned men express sympathy for Boer independence before the Senators and Representatives of the United States Congress.
GLC00687.154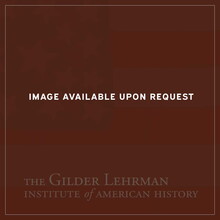 Unknown [United States centennial exhibition petition]
Petition
The undersigned attest to the "good results" at the closing of the United States centennial exhibition. Short passage written in English, French, and German. One page of lined paper is attached to the bottom of the petition, upon which one name is signed.
GLC00687.251