Cushing, William (fl. 1789) Acts passed at a Congress of the United States of America...
High-resolution images are available to schools and libraries via subscription to American History, 1493-1943. Check to see if your school or library already has a subscription. Or click here for more information. You may also order a pdf of the image from us here.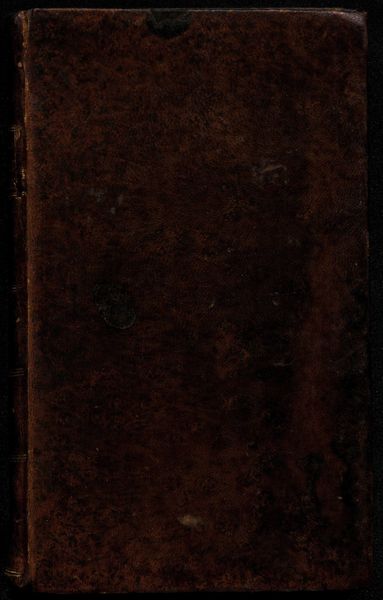 A high-resolution version of this object is available for registered users. LOG IN
Gilder Lehrman Collection #: GLC00447 Author/Creator: Cushing, William (fl. 1789) Place Written: New-York Type: Book signed Date: 1789 Pagination: [2] xxi, 185 xiv 21 x 13 cm
Summary of Content: Containing the Bill of rights. This copy annotated by Assoc. Supreme Court Justice William Cushing; Collation: pi A-B4 C4(-C4)D-Z4 2A1 2B-2C4. With adverts. First 8vo edition and first unofficial edition of Acts passed at a Congress. Cushing's notes concern division of Congress' and the Supreme Court's powers; revenues collectors, etc.
Full Transcript:
Page Marginal annotation Adjacent content

- Wm Cushing Table of Contents
viii Powers of Congress Constitution, Article I, Section 8
xiv Judiciary Power Constitution, Article III, Section 1
43 Ports of Delivery Districts ...and ports in Connecticut
N. London sole port of entry
N. Haven sole port of entry
Fairfield sole port of entry
58 The Surveyor Subject to the Act regulating the collection of duties
Controll of the Collector or
Naval Officer
59 Collector to do ye duties of "
Nav. Officer if there be no
N. Offcr…
Collector, naval officer, "
Surveyor, prospectors,
Weighers, gaugers, &
Measurers, to be under oath &c.
63 400 drs fine Goods may not be unladen
disabled for office 7 yrs; from any vessel without a permit
names of such offenders from the collector; penalties imposed.
to be advertised by the Col...
See More
People:
Historical Era: The New Nation, 1783-1815
Subjects: Bill of RightsUS ConstitutionLawCongressSupreme CourtTaxes or TaxationFinanceEconomicsJudiciaryGovernment and Civics
Sub Era: The Early Republic