National History Day Resources from the Gilder Lehrman Institute National History Day® engages more than half a million students around the world in conducting historical research on a topic of their choosing. Students submit their projects to local and state/affiliate contests, with top students advancing to the national contest at the University of Maryland at College Park, June 14–18, 2020.
The 2019–2020 theme is Breaking Barriers in History. Students are encouraged to push past mere facts and dates, and drill down into historical content to develop deeper perspective and understanding.
The Gilder Lehrman Institute of American History, having one of the most comprehensive collections of primary source documents in the country and offering a wide array of other resources for historical research, suggests the following as inspiration for students and teachers participating in National History Day.
Below you will find a sampling of our Online Exhibitions, as well as a chronological guide to useful primary sources in the Gilder Lehrman Collection, video features, and essays by leading historians that will spark exciting National History Day ideas.
---
Online Exhibitions
The Lewis and Clark Expedition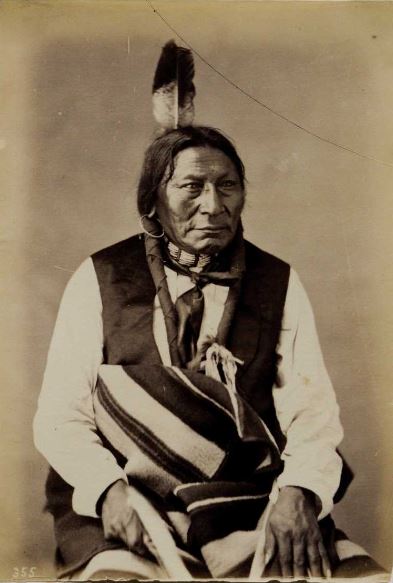 An interactive map of the famous explorers' expedition tracks their important stops from St. Louis, Missouri, to the Pacific Ocean. The barriers broken here are geographical, as the expedition sent forth by Thomas Jefferson surveyed the land west of the Mississippi River and sought a water route to the Pacific Ocean.
The history of resistance by enslaved people is tracked starting in 1807 through a multimedia exhibition, featuring songs from the era and primary source accounts.
Lincoln and the Emancipation Proclamation

This timeline explores Abraham Lincoln's role as emancipator through speeches, letters, and laws from his speech at Peoria in 1854 to his Second Inaugural Address in 1865.
The Fifteenth Amendment Celebrated
This interactive feature examines the iconography of "The Fifteenth Amendment Celebrated," an 1870 commemorative print that depicts the freedoms advanced by the Fifteenth Amendment.
African Americans in the US Military: From the Revolution through the World Wars
Covering the colonial period through World War II, this online exhibition traces African American involvement in the major conflicts of the eighteenth, nineteenth, and twentieth centuries. Included are accounts of the Spanish American War, recruitment posters from World War I, and documents indicating how African American involvement in World War II contributed to the rise of the Civil Rights Movement of the 1950s and 1960s.
The Manhattan Project

The scientific barriers broken in the development of the atomic bomb changed the shape of war forever. The documents highlighted in this online exhibition demonstrate the tremendous concern of the Association of Manhattan Project Scientists about nuclear power in peacetime.
---
Primary Source Documents
Representing a small fraction of what the Collection holds, these documents serve as starting points for further research.
Phillis Wheatley's poem on tyranny and slavery, 1772
by Phillis Wheatley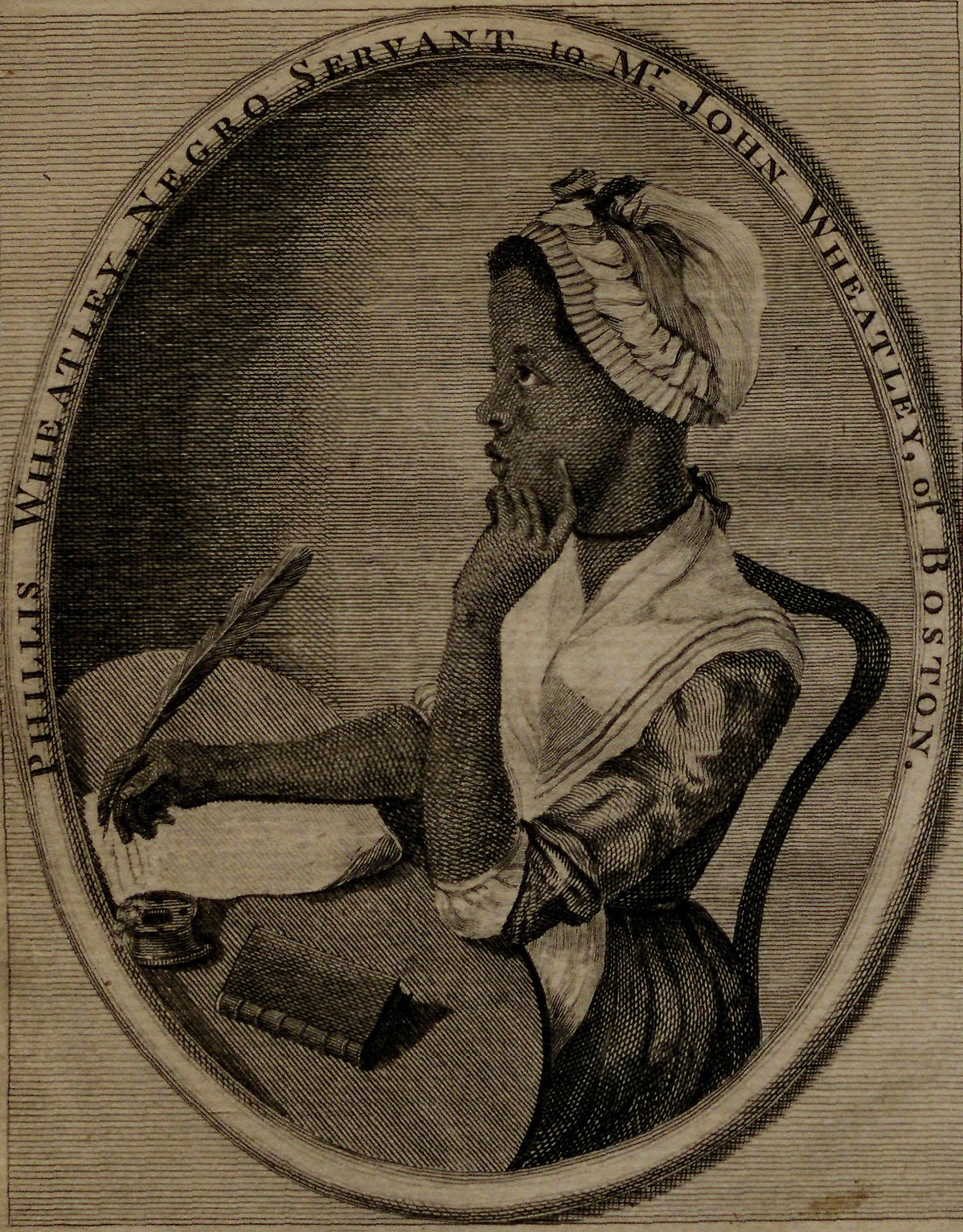 The African American enslaved poet Phillis Wheatley became the first English-speaking person of African descent to have a book published when Poems on Various Subjects, Religious and Moral appeared in London in 1773. In this poem from that volume, Wheatley expresses her views on freedom based on her experience of slavery.
A plan for a new government, 1775
by John Adams
In November 1775, John Adams wrote to Continental Congress delegate Richard Henry Lee to outline his concept of a new American government, which included executive, legislative, and judicial branches.
A family torn apart by war, 1777
by Lucy and Henry Knox
Letters between Henry and Lucy Knox reveal the hardships of a young couple divided by war. Lucy, from a family of loyalists, married Henry Knox, a patriot who joined Washington's army. In this letter, the twenty-one-year-old Lucy writes to her sister about the pain of being separated from her family.
George Washington on the abolition of slavery, 1786
by George Washington
George Washington, who never publicly condemned slavery, privately expressed his growing view that slavery was antithetical to the ideals he fought for in the American Revolution. In this letter he confides that he does not intend to purchase any more slaves, and advocates the abolition of slavery through legislation.
Mary Katherine Goddard writes to George Washington to get her job back, 1789
by Mary Katherine Goddard
Mary Katherine Goddard managed her brother's press and newspaper, The Maryland Journal, from 1775 to 1784, during the American Revolution. She simultaneously ran the Baltimore post office. In 1789, the new Postmaster General of the United States, Samuel Osgood, fired her and installed an inexperienced new Postmaster of Baltimore. Goddard wrote to President George Washington to argue for her job. His response was disappointing, but she did not give up.
Robert Fulton on the "power of the steamboat," 1807
by Robert Fulton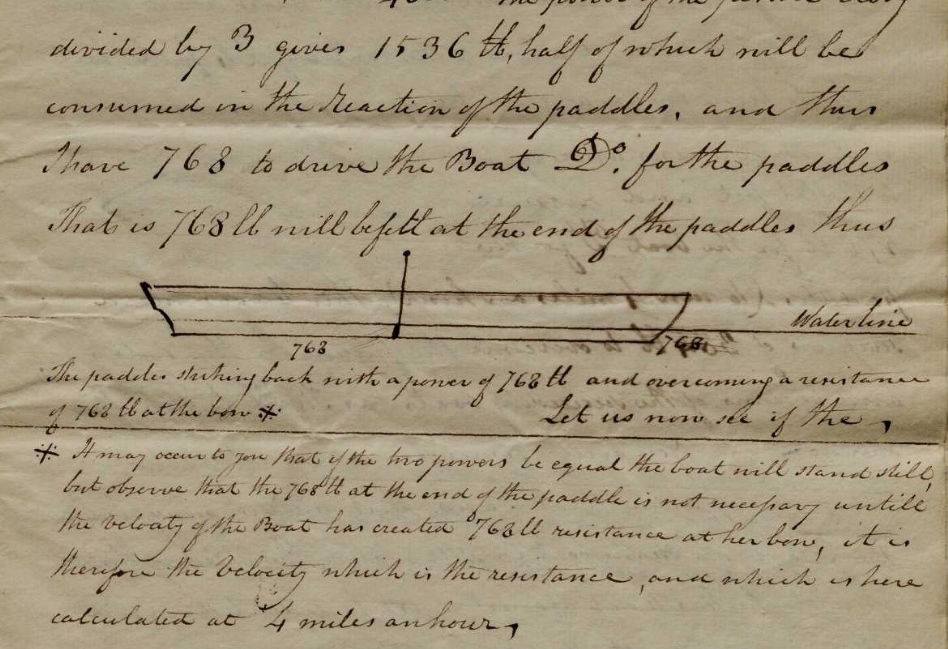 Robert Fulton is well-represented in the Gilder Lehrman Collection, particularly in letters about his most famous invention, the steamboat. This letter features a description of the steamboat and includes hand-drawn diagrams by Fulton.
The Monroe Doctrine, 1823
by James Monroe
President James Monroe declared the Americas free from European intervention in a unilateral doctrine that also allowed for US expansion.
Nat Turner's Rebellion, 1831
by Nelson Allyn
The barriers broken by the momentary triumph of a slave revolt turned to tragedy and led to even harsher treatment of enslaved people, as described in this letter, but the event itself opened up possibilities for further resistance to the institution of slavery.
John Brown's final speech, 1859
by John Brown
Abolitionist John Brown seized the federal arsenal at Harpers Ferry and sought to liberate enslaved people until his raid was crushed by Robert E. Lee. Brown's martyrdom moved the nation a significant step toward the Civil War and slavery's end.
Pioneers on the Emigrant Trail, 1862
by Samuel Russell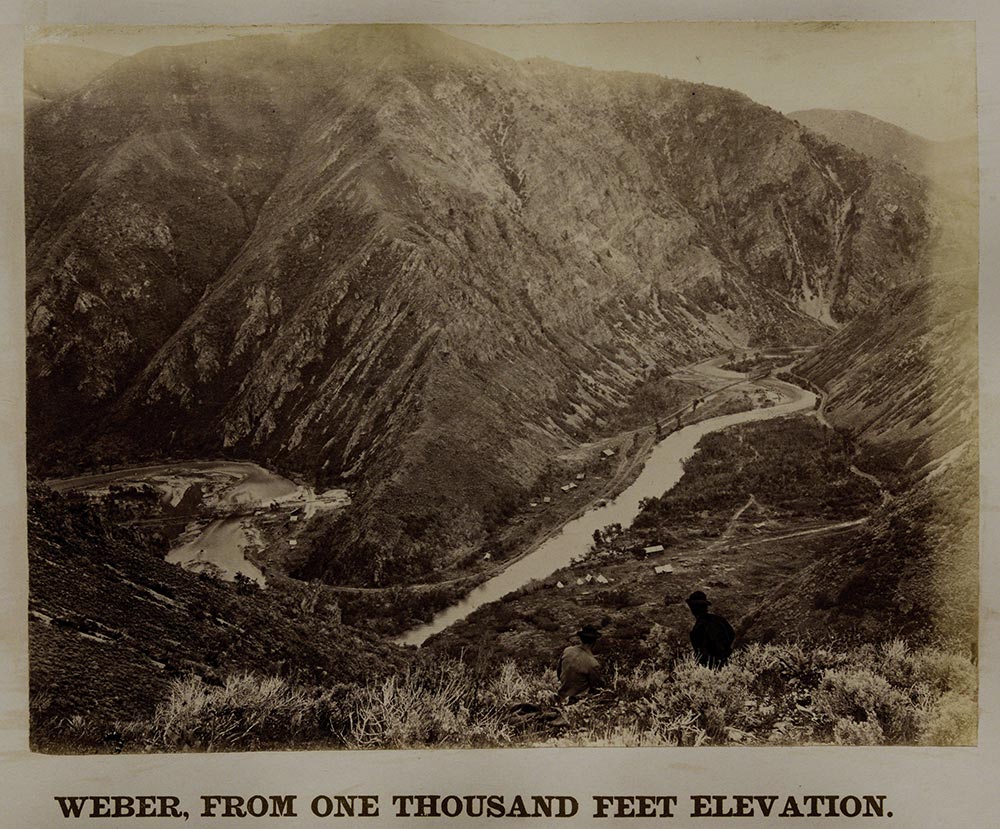 Samuel Russell, his mother, and his sisters emigrated to the Mormon settlement at Salt Lake City, Utah, in 1861. Samuel then went "down and back," helping new pioneers to the settlement. He wrote about the hazards he faced along the way.
The women's rights movement after the Civil War, 1866
by Mary E. Tillotson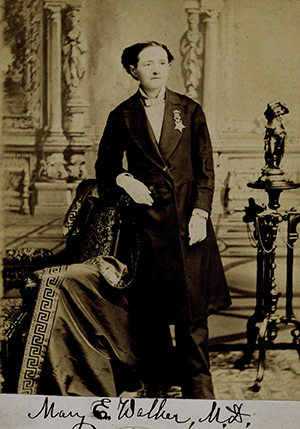 Mary E. Tillotson (1861–1898) championed equal rights both before and after the Civil War. Divorced and raising her son alone, Tillotson lived in the utopian community of Vineland, New Jersey. In 1866, she wrote a letter to her sister to persuade her to move to Vineland. She describes the advantages of the settlement, including a "women's right union," where such things as dress reform were discussed.
The Fifteenth Amendment, 1870
by William Henry Seward
The Fifteenth Amendment provided suffrage for black men, but nearly one hundred years would pass before the Voting Rights Act of 1865 gave federal support to the right of all African Americans to vote.
Nominating an African American for vice president, 1880
by James Milton Turner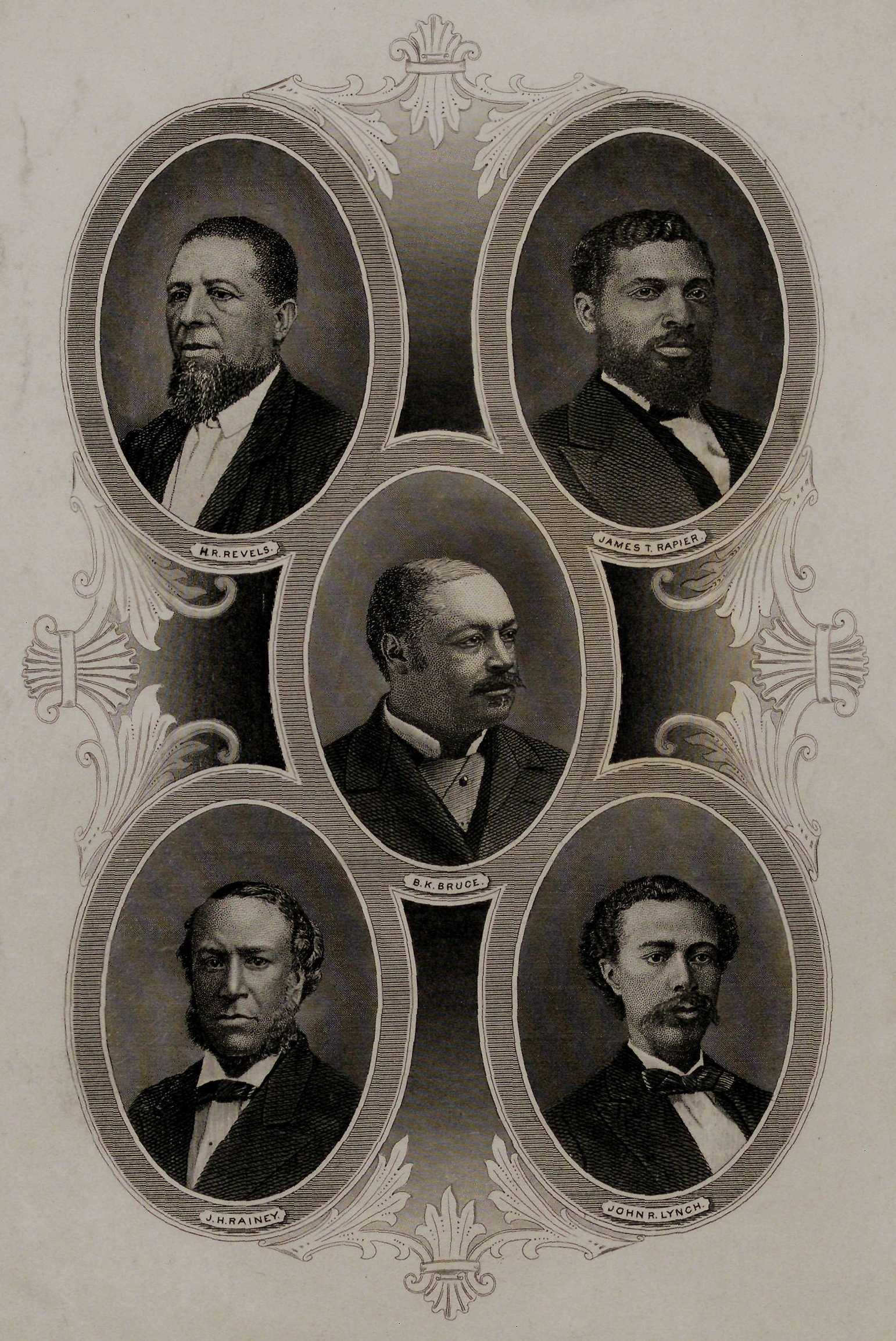 Senator Blanche Kelso Bruce had served in the Reconstruction Congress for five years when James Milton Turner suggested he be nominated for vice president in 1880. As a senator Bruce advocated for African Americans, American Indians, and Chinese Immigrants. Bruce did not win the Republican nomination for vice president, but he did get eight votes at the Republican National Convention in 1880 and eleven in 1888. The barriers Bruce and other African American senators broke during Reconstruction opened future possibilities.
The struggle for married women's rights, circa 1880s
by Anne Brown Adams
Annie Brown Adams, daughter of the abolitionist John Brown, writes passionately to a friend about the way history has taught men to behave like "monarchs" and women to "keep silent as the grave" in their married lives.
Frederick Douglass on the disenfranchisement of black voters, 1888
by Frederick Douglass
After escaping from slavery, Frederick Douglass went on to become an eminent early civil rights advocate for African Americans and women. Here he protests the disenfranchisement of black southern voters following Reconstruction.
Women's suffrage poster, 1915
by the Woman Suffrage Party of the City of New York

In this broadside, concrete examples are given of how a woman's dominion over the home does little good if she has no say in the world outside of it.
Amelia Earhart to her former flight instructor, Neta Snook, 1929
by Amelia Earhart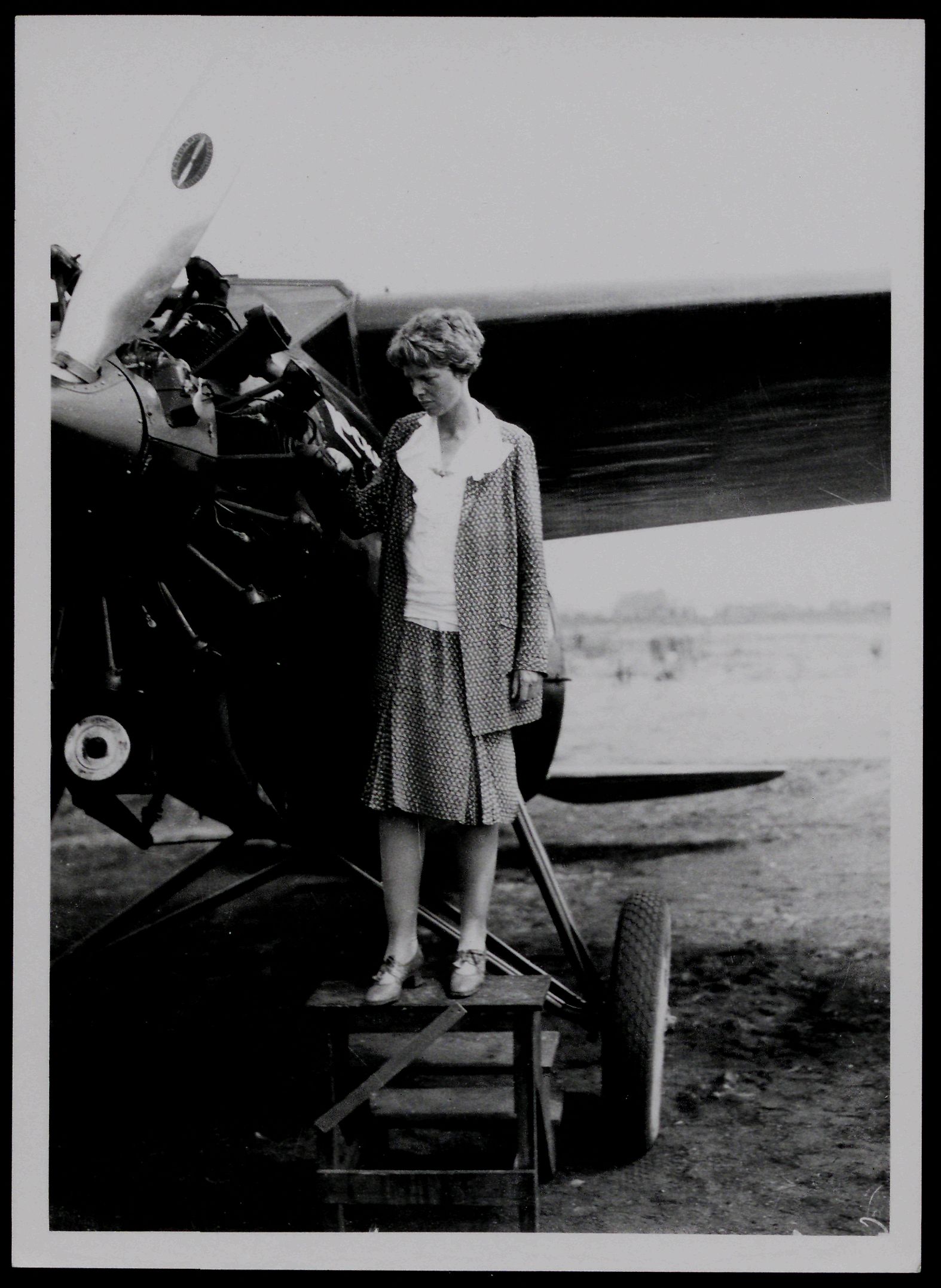 Neta Snook had been flying for four years, having made a living as a test pilot and a barnstormer, when she met Amelia Earhart in December 1920 and gave her her first flying lesson. Beyond teaching Earhart to fly, Snook herself had a fascinating life that pushed many boundaries.
Albert Einstein on the McCarthy hearings and the Fifth Amendment, 1953
by Albert Einstein
Einstein advises a concerned teacher about invoking her Fifth Amendment rights in the face of Senator Joseph McCarthy's "witch hunt."
Robert Kennedy on civil rights, 1963
by Robert Kennedy
Attorney General Robert Kennedy reports to his brother President John F. Kennedy on the progress of, and challenges to, civil rights in America.
Ronald Reagan, "Tear down this wall" speech, 1987
by Peter Robinson for President Ronald Reagan
President Ronald Reagan's dramatic speech, delivered in Berlin and broadcast east of the Berlin Wall as well as to a western audience, presaged the destruction of the wall in 1989.
Barack Obama's First Inaugural Address, 2009
by Barack Obama
In 2008, Americans elected the first black President of the United States, Barack Obama. Obama was sworn in for the first of his two terms in January 2009 to the largest crowd ever assembled for an inauguration. In the midst of an economic crisis and war in Iraq and Afghanistan, President Obama called for an end to divisiveness in the country as it faced its various challenges, acknowledging that "we remain a young nation . . . [but] the time has come to set aside childish things."
---
Video Lectures
Jim Crow and the Fight for American Citizenship
by Jonathan Holloway

Jonathan Holloway, Professor of History and African American Studies at Northwestern University, discusses racial barriers and the fight to overcome them from the start of the Jim Crow era through the New Deal.
Non-Violent Methods of Protest
by Anthony J. Badger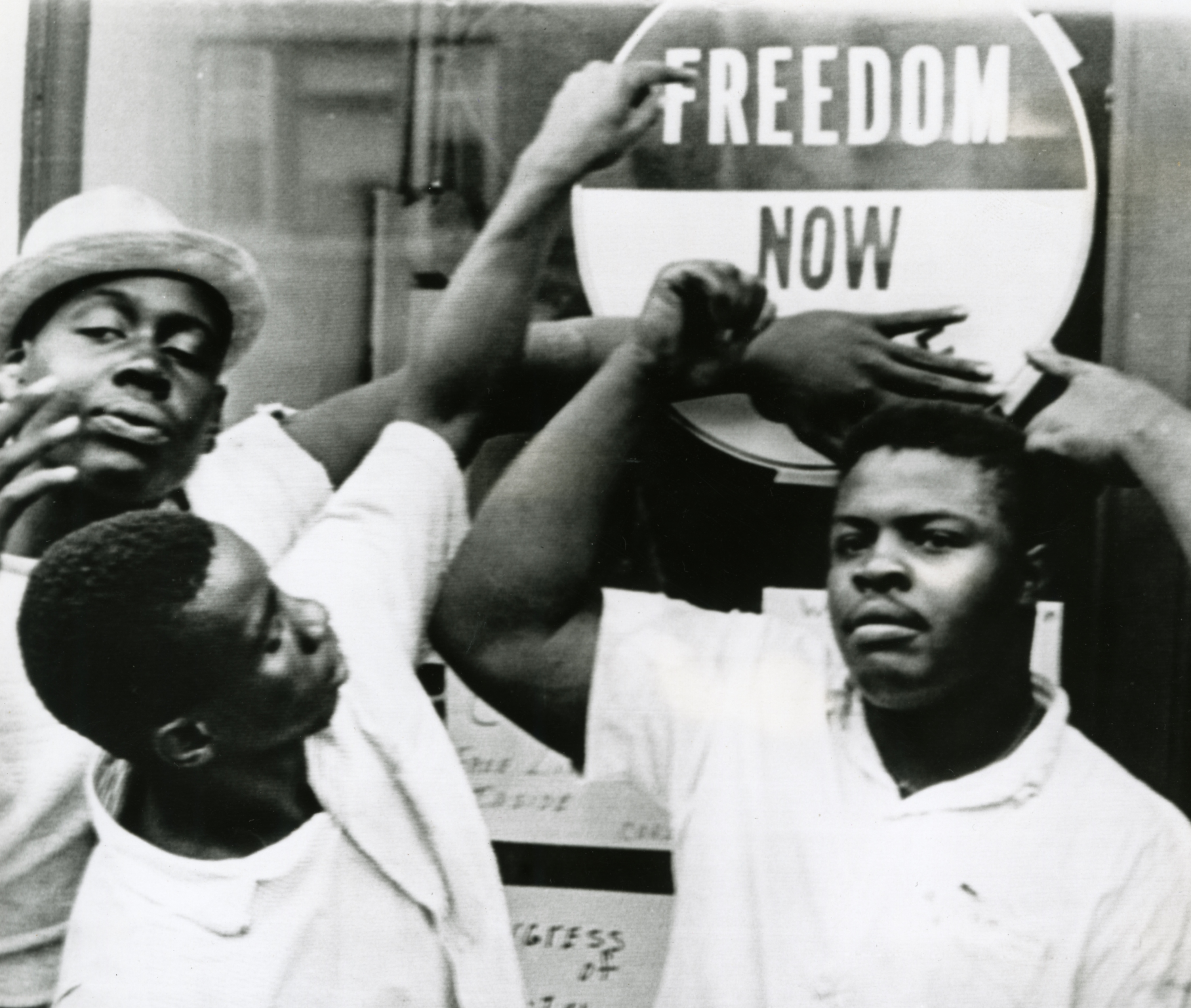 Paul Mellon Professor of American History at the University of Cambridge, Anthony Badger discusses the power of the boycotts, sit-ins, and Freedom Rides that African American protesters used against segregation and disenfranchisement.
Morgan: American Financier
by Jean Strouse

Historian and critic Jean Strouse considers how John Pierpont Morgan broke economic and industrial barriers with his dedication to forward momentum in all forms, becoming a national hero and a demagogue at once with his privately led rescue of the US from economic crisis in 1907. Strouse also looks at the life of Morgan's librarian, Belle da Costa Greene, whose father, Theodore Greener, was the first black graduate of Harvard.
Europeans and the New World, 1400–1530
by Brian DeLay

Brian DeLay, Associate Professor of History at UC Berkeley, tracks the many barriers broken by early explorers looking for trade routes to Asia and voyaging to Africa, considering what might have happened had non-Europeans first traveled to the Americas. Along the way, he discusses new technologies that made exploration possible.
A Life in the Twentieth Century: Innocent Beginnings, 1917–1950
by Arthur M. Schlesinger, Jr.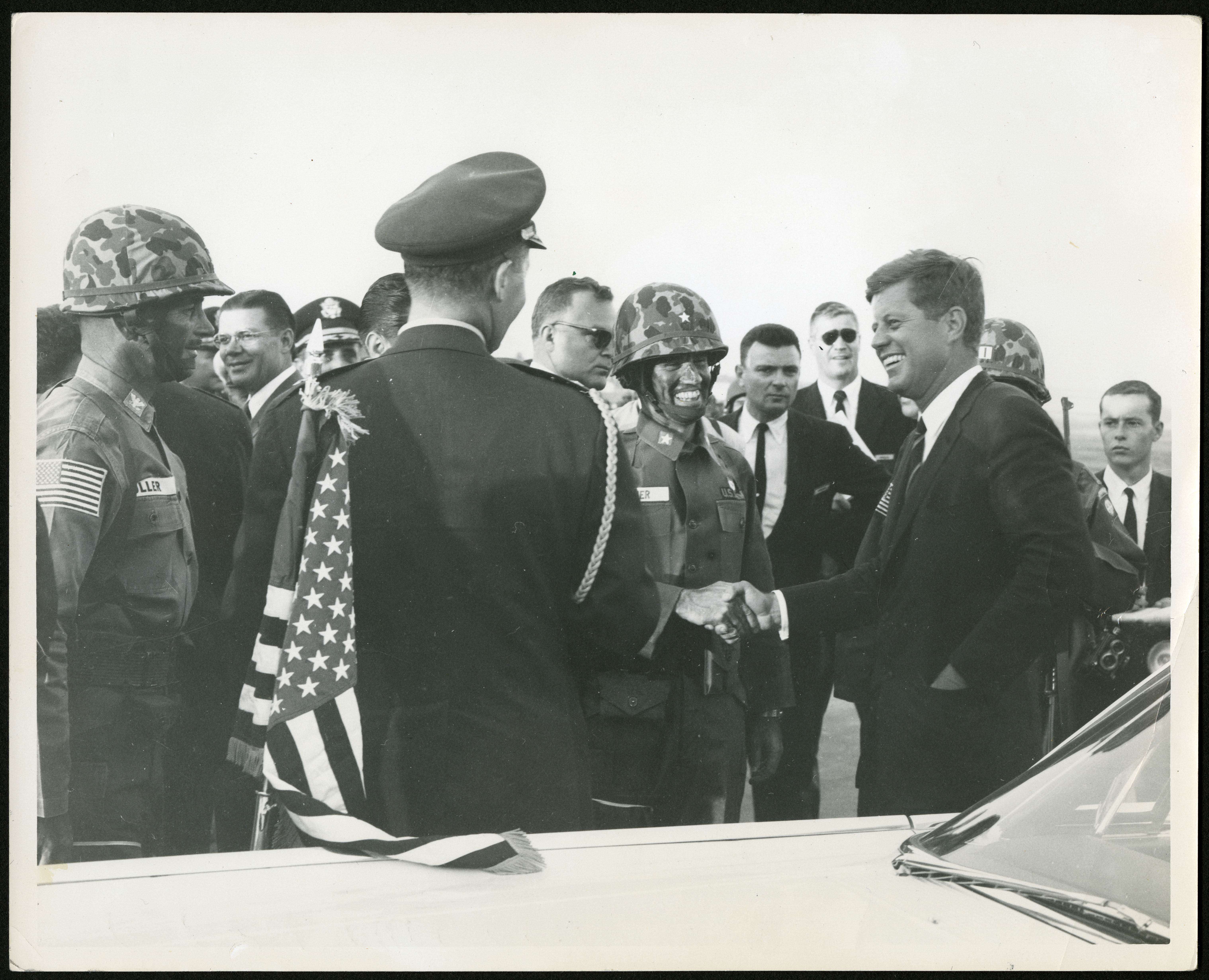 Arthur M. Schlesinger, Jr., an eminent historian and author of the landmark A Thousand Days: John F. Kennedy in the White House, looks back on his experience of history from 1917 to 1950, touching on many moments of great progress as well as barriers to that progress. A broad range of ideas might be found here for further brainstorming, on topics including the Scopes Trial, multiculturalism, isolationists v. interventionists during World War II, and the atomic bomb.
---
Essays
Risk Takers and History Makers: Mexican Women of the World War II Generation
by Vicki L. Ruiz, Distinguished Professor of History and Chicano/Latino Studies, UC Irvine
Mexican American women found ways to make their mark in the United States during the World War II era. One of the stories recounted here follows Andrea Pérez and Sylvester Davis, an interracial couple who had to sue to get married after WWII, making California the first state to strike down an anti-miscegenation law.
The 1965 Immigration Act: Opening the Nation to Immigrants of Color
by Tom Gjelten, Author and correspondent for National Public Radio
In the mid twentieth century, immigration to the United States was regulated by a quota system affecting anyone of non-northern-European ancestry. Though he had previously voted with Southern Democrats in 1952 to uphold the quota system, Lyndon Johnson changed course in 1964 to encourage immigration reform.
Alice Paul, Suffrage Militant
by Barbara Winslow, Professor Emerita of History, Brooklyn College
Focused on Alice Paul, one of the activists directly responsible for the passage of the Nineteenth Amendment, this essay also covers the history of the fight for women's voting rights from Seneca Falls through the early twentieth century. Other important women leaders are discussed, including Jeannette Rankin, the first woman elected to Congress; Inez Milholland, who famously dressed as Joan of Arc and rode a white horse at the head of the first national women's suffrage parade in Washington DC in 1913; and Lucy Burns, one of Paul's closest friends and collaborators.
Women and the United States Supreme Court
by Julie Silverbrook, Executive Director of The Constitutional Sources Project
Reaching back before Sandra Day O'Connor's historic appointment as the first woman on the Supreme Court, this essay explores the stories of various women from colonial times onward who represented themselves or fought to become lawyers in the American legal system.
Financing the Transcontinental Railroad
by Maury Klein, Professor Emeritus of History, University of Rhode Island
The first transcontinental railroad, built between 1864 and 1869, was the greatest construction project of its era. Its financing proved almost as challenging as the actual building of it. Its creation allowed citizens to move across the country with relative ease, products to be transported with efficiency, and industry to expand and develop.