American History: An Introduction (History in a Box)
Image: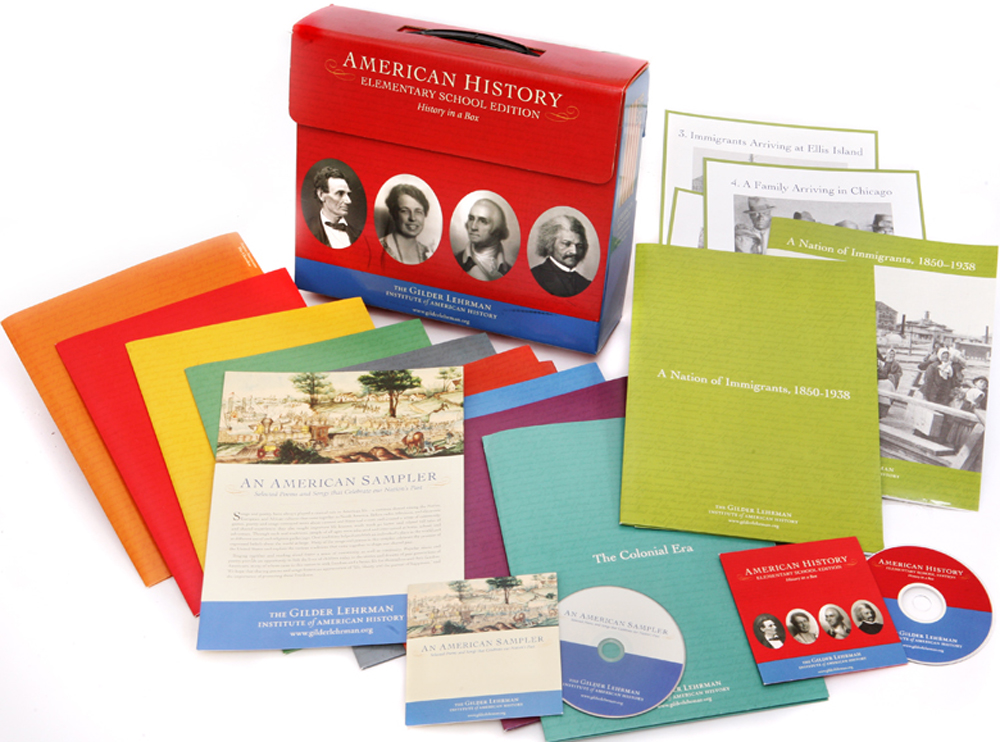 American History: An Introduction provides ten classroom-ready American history units from Native Americans through the Civil Rights Movement. The box introduces critical topics in American history with hands-on activities including games, letters, poems, maps, songs, and posters. Document-based units encourage critical thinking and literacy skills for students. Ideal for grades 3–8, this box includes ten individual units.
Native Americans
The Colonial Era
The American Revolution
Making of a New Nation
Westward Expansion
Slavery and Abolition
The Civil War
A Nation of Immigrants, 1850–1938
The Industrial Revolution
Civil Rights
Each unit contains a resource booklet, posters, and placards. The CD in this box is An American Sampler: Selected Poems and Songs That Celebrate Our Nation's Past.
Standard Price: $29.99
Affiliate Price: $22.49