Five Lessons for Frederick Douglass's Fifth of July Speech
Posted by Gilder Lehrman Staff on Friday, 07/05/2019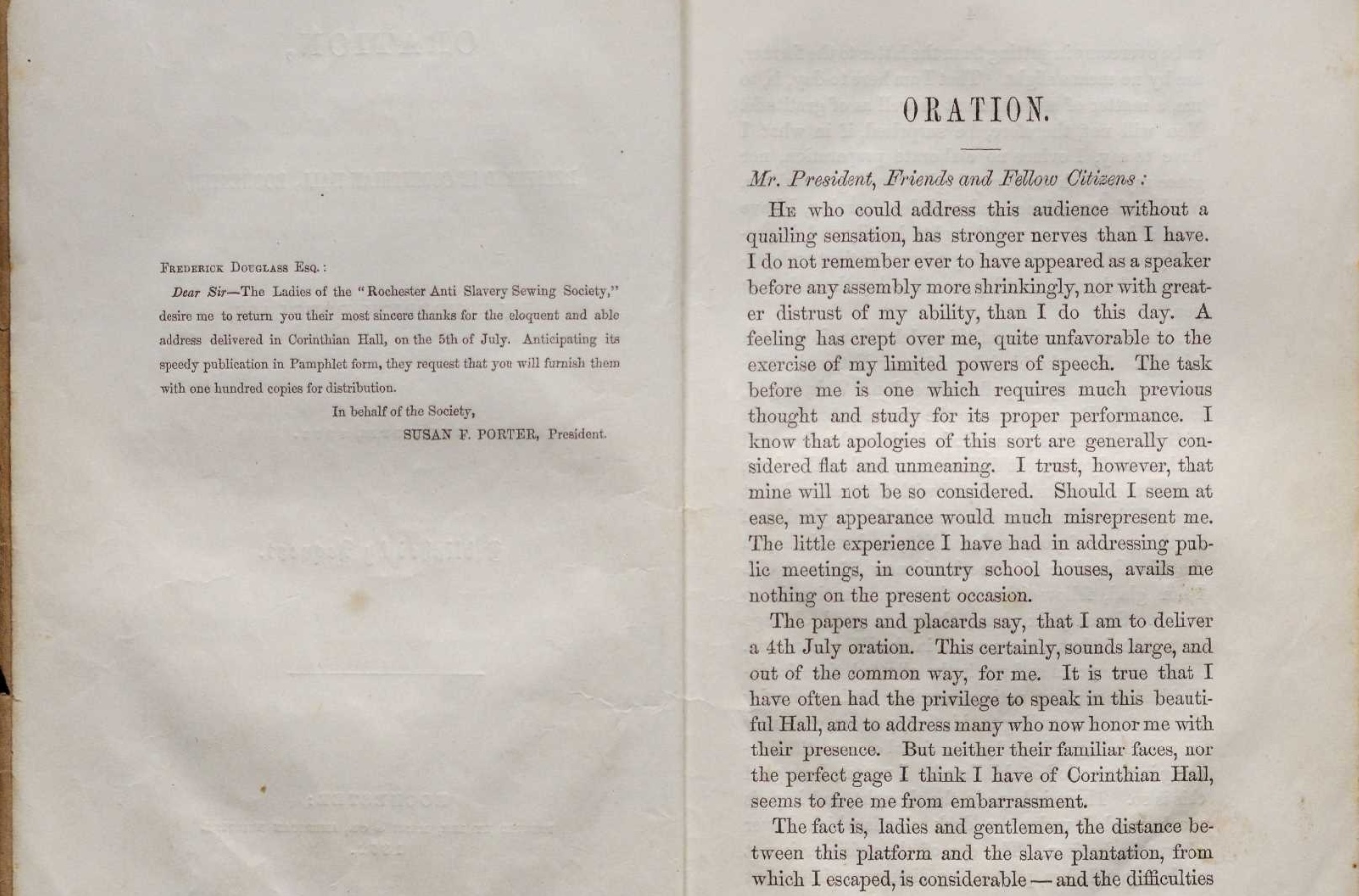 Frederick Douglass, who had escaped slavery in 1838, delivered an address commemorating the anniversary of the signing of the Declaration of Independence to the Ladies of the Rochester Anti-Slavery Sewing Society on July 5, 1852. The thirty-nine page speech is famous for lines such as "This Fourth of July is yours, not mine. You may rejoice, but I must mourn." It contains a depth of rhetoric rich for mining in the classroom.
The Gilder Lehrman Institute's Teaching Literacy through History program offers five lessons and an accompanying abridged version of the speech. The unit is a part of Institute's series of Common Core State Standards–based teaching resources, written to enable students to understand, summarize, and analyze original texts of historical significance.
Director of Education Tim Bailey designed the sequence to last five days, starting with a teacher-led lesson, moving into group and then individual work. Literacy is central to these lessons as students are directed to employ their developing skills of induction to move from presentation to discovery to their own inquiry and text-based arguments.
Frederick Douglass, a master orator and beloved public intellectual, would likely approve. Find the TLTH unit "Frederick Douglass's 'What to the Slave Is the Fourth of July?'" here.