The Gardiner Foundation Awards a Major Two-Year Grant to the Institute
Posted by Gilder Lehrman Staff on Friday, 01/11/2019
Grant Will Fund Diverse Gilder Lehrman Institute Programs
The Gilder Lehrman Institute of American History has been awarded a $500,000 grant over two years from the Robert David Lion Gardiner Foundation to support schools and teachers on Long Island, Brooklyn, and Queens in their teaching of American history, thereby strengthening students' academic performance.
"The generous funding directly benefits students and teachers of American history in profound ways, funding schools to receive indispensable resources through their Gilder Lehrman affiliation, enabling teachers to grow professionally through our world-class seminars, giving young historians their first significant experience in archival work, underwriting proven history programs at flagship schools, and giving college-bound students opportunities to expand their historical knowledge," says Gilder Lehrman Institute president James Basker.
The most recent National Assessment of Educational Progress report reveals that, nationwide, only 23 percent of eighth graders are proficient in civics knowledge and only 18 percent are proficient in US history. Improvement requires greater access to resources as well as new approaches to the teaching of US history and civics. The Gilder Lehrman Institute is at the forefront of both efforts.
"Supporting the Gilder Lehrman Institute's programs means supporting hundreds of teachers and thousands of students who benefit from working with the Institute's resources, under the guidance of the top educators in the field of American history," notes Kathryn Curran, executive director of the Robert David Lion Gardiner Foundation. "We are thrilled to provide vital support to the rich array of programs that the Gilder Lehrman Institute offers."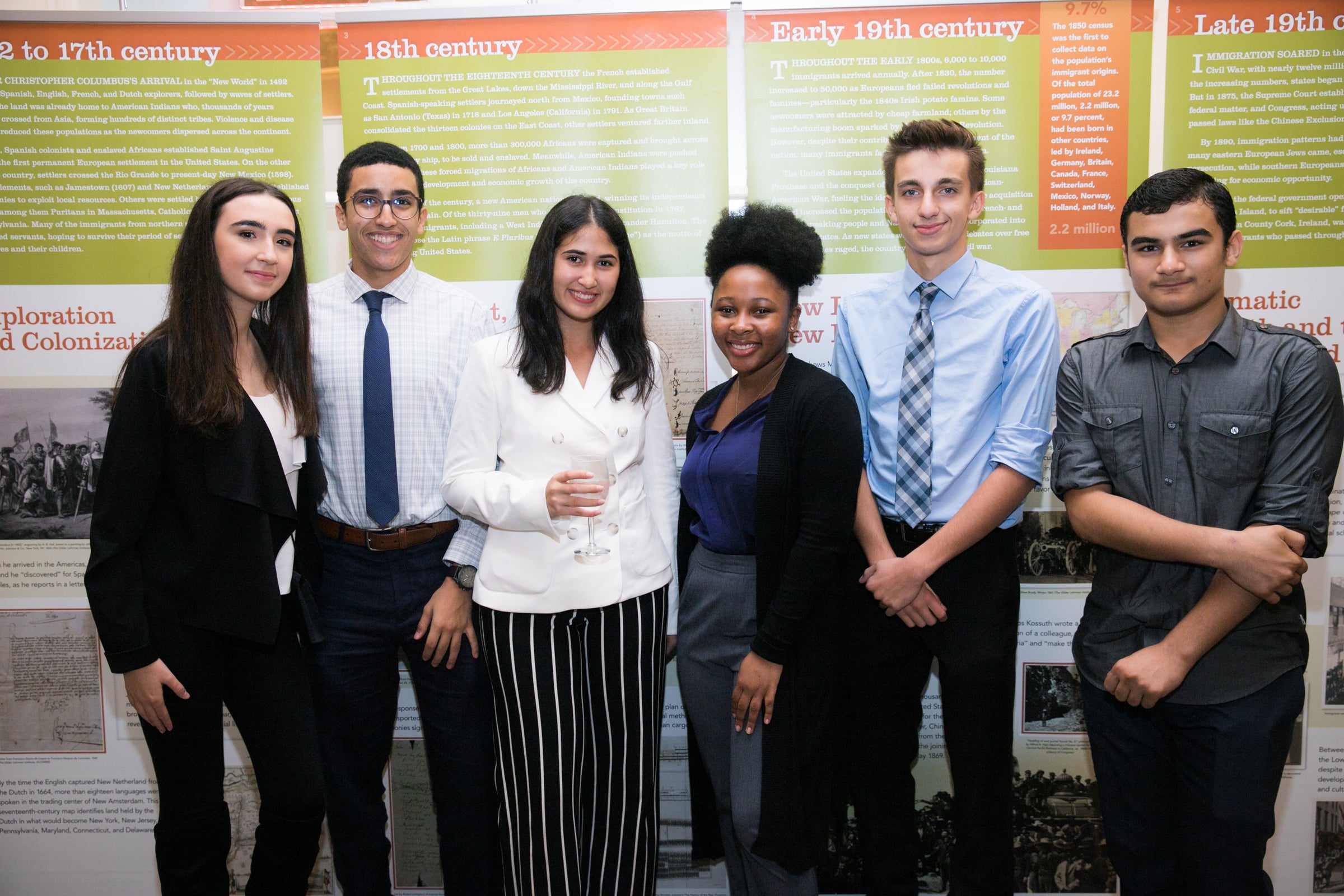 The Robert David Lion Gardiner Foundation grant will fund specific programs of the Gilder Lehrman Institute of American History, including more than 200 new Gilder Lehrman Affiliate Schools in Brooklyn, Queens, and Long Island. Additionally, teachers from Brooklyn, Queens, and Long Island schools will receive support to attend Gilder Lehrman's Teacher Seminars, which are led by the top scholars of American history in the country. Gilder Lehrman Collection student interns will see their salaries underwritten by the Gardiner Foundation grant. Students at Abraham Lincoln High School in Brooklyn and Patchogue-Medford High School in Patchogue will be supported through Flagship History School Programs, while the Abraham Lincoln High School and the Academy of American Studies in Queens will have increased classroom programming through the Saturday Academies of American History.