Gilder Lehrman Lincoln Prize Honors Conroy and Egerton
Posted by Anna Khomina on Wednesday, 04/19/2017
At this evening's Gilder Lehrman Lincoln Prize Ceremony, at the Union League Club in New York City, we will honor James B. Conroy and Douglas R. Egerton for their outstanding scholarly works on Abraham Lincoln and the Civil War. The Gilder Lehrman Lincoln Prize, sponsored by the Gilder Lehrman Institute and Gettysburg College, is a $50,000 prize awarded annually for the finest scholarly work in English on Abraham Lincoln, the American Civil War soldier, or the American Civil War era.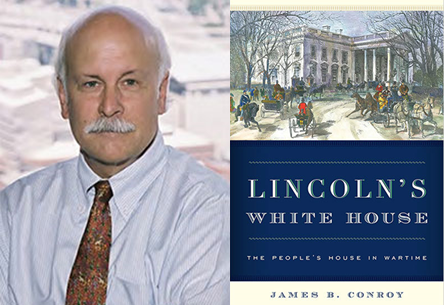 James B. Conroy's winning work, Lincoln's White House: The People's House in Wartime (Rowman and Littlefield), was recognized by the Lincoln Prize jury as "the first book focusing on the executive mansion and its denizens during the Lincoln administration," noting that Conroy has taken full advantage of previously unpublished primary sources. "Conroy skillfully avails himself of these and other primary sources to offer a vivid, highly readable account of how life was lived in the White House. A gifted prose stylist, Conroy fills that lacuna in the literature admirably."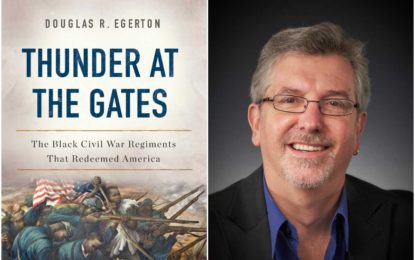 The jury praised Douglas Egerton's winning book, Thunder at the Gates: The Black Civil War Regiments That Redeemed America (Basic Books), as "a deeply and impeccably researched work, drawing on (to name just some of the sources) manuscript collections of personal papers, the black and white press, regimental records, draft records, records of the Department of the South, medical records, pension files, wartime letters and journals, memoirs, and photographs. Egerton's is a brisk and personable narrative history that will reach a wide audience, with its vivid portraits of lives both on and off the battlefield."
Additionally, Douglas L. Wilson and Rodney O. Davis will receive a Special Achievement Award for their book, Herndon on Lincoln: Letters (University of Illinois Press), a collection of letters about the President written by Lincoln's former law partner, William H. Herndon.
For a list of past Gilder Lehrman Lincoln Prize winners, click here.