Making History Sing with Sasha Rolon Pereira, Director of the Hamilton Education Program
Posted by Gilder Lehrman Staff on Thursday, 12/20/2018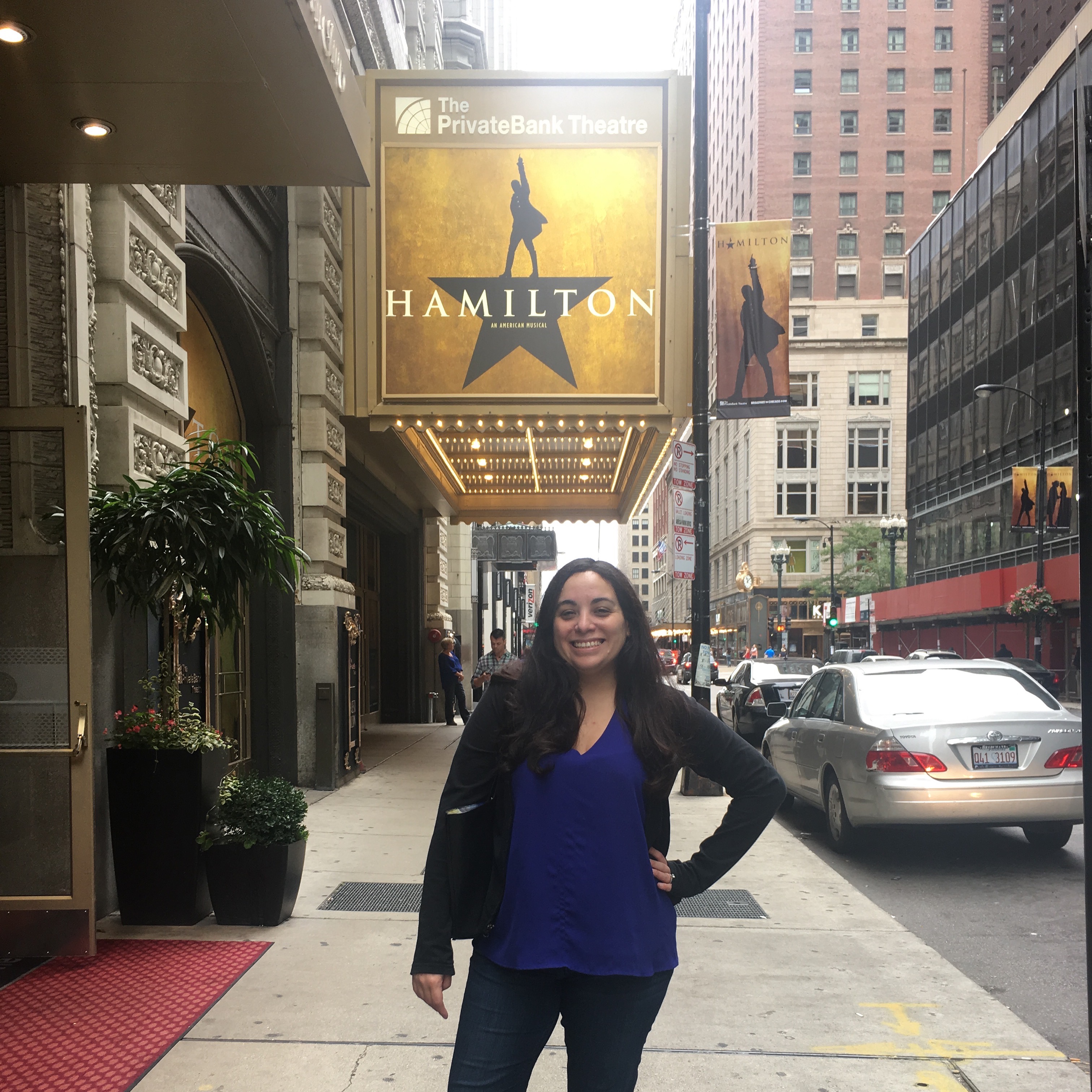 Sasha Rolon Pereira is the associate director of education and director of the Hamilton Project at the Gilder Lehrman Institute. She has logged many miles overseeing the Hamilton Education Program for the Institute, partnering with school districts in New York City, Chicago, San Francisco, Los Angeles, Seattle, San Diego, Tempe, Houston, St Louis, Salt Lake City, Boston, Minneapolis, Charlotte, Washington DC, and Denver, with more to come in 2019, providing the educational component for Title I high schools' interaction with and viewing of the hit musical Hamilton. Sasha has led the initiative since it first started in October 2015 and is focused on achieving the project goal of reaching more than 250,000 students in five years.
A graduate of Boston University, Sasha joined the Gilder Lehrman Institute in 2002 and has overseen a number of high-profile projects, including the redesign of the Gilder Lehrman website in 2012 and the administration of Teacher Seminars. A New York City native, Sasha is bilingual in Spanish and English and has a first-hand understanding of the workings of New York City schools, having worked closely with teachers and administrators on educational programs for many years—and having attended Title I schools in the Bronx herself.
What were you doing at the Gilder Lehrman Institute before Hamilton came along?
When the Hamilton Education Program was created in the fall of 2015, I was in my twelfth year at the Institute. As associate director of education, I was working across all of K–12 education programs and was part of the team who created and oversaw the programming and initiatives. At that time, the education department's programming included long running programs like Teacher Seminars, Teaching Literacy through History, and our Saturday Academies for high school students. The addition of the Hamilton Education Program was a great way to diversify the Institute's offerings while staying true to our core mission.
How has working on the Hamilton Education Program transformed your role at the Gilder Lehrman Institute?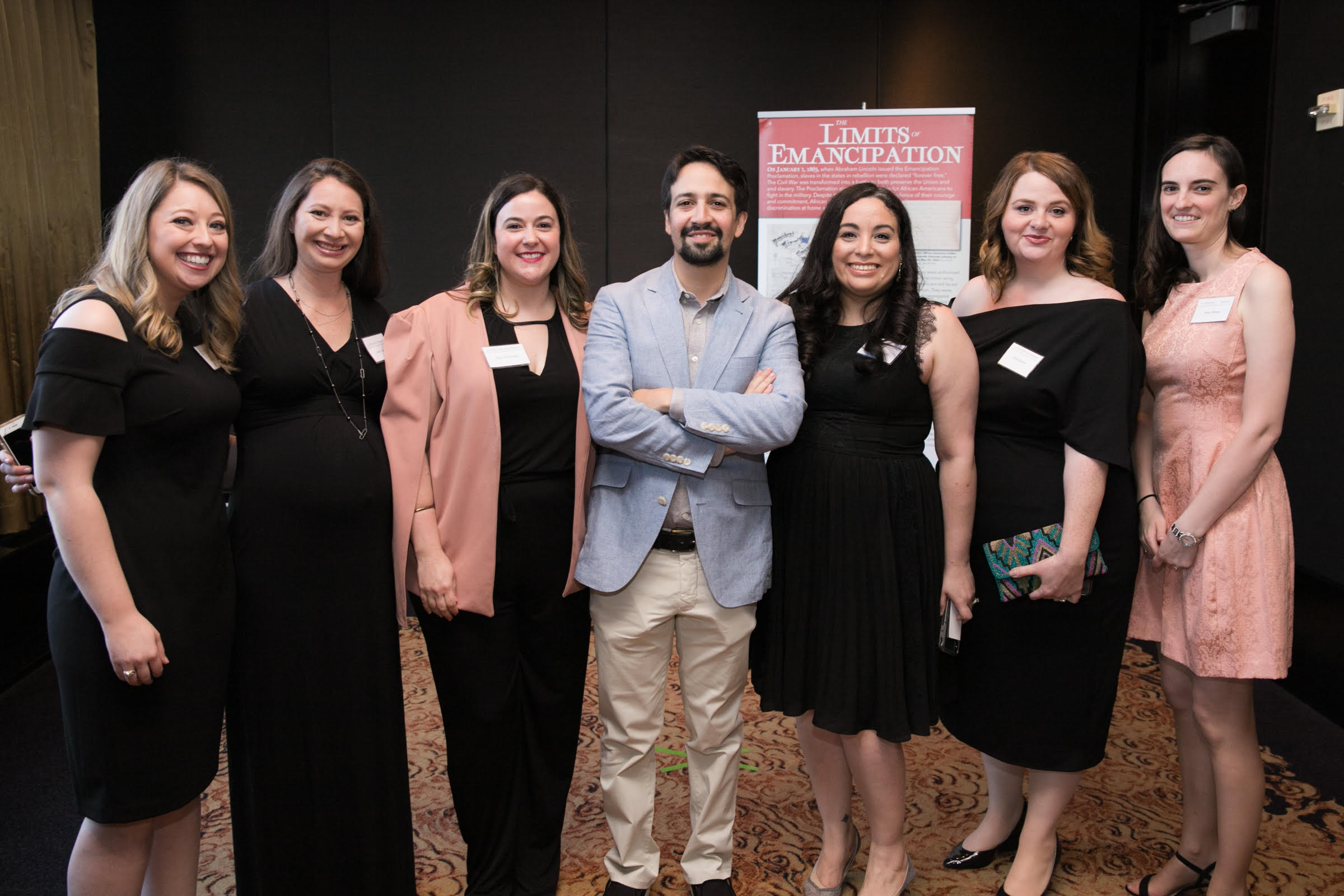 The Hamilton Education Program (aka #eduham) has combined my love for American history, music—especially hip-hop—and education, and my skill in being super Type A; it also allows me to be part of a larger community and see the work I am doing reflected in the students and teachers that attend each matinee. My role now includes working remotely for at least 50 percent of my time in order to plan and execute the program nationally. As a result, I have had to learn (and am still learning) how to telecommute effectively. This transition has been possible because of the strong team we have built over the years, both in the education department and across the Institute. We have also grown our staff and hired full-time staff members dedicated to EduHam. We now have six full-time EduHam staff members, a one-year master teacher fellow, and a development officer dedicated to the program. Along with working with development, communications, and other departments at the Institute, I work with external partners in each city where we offer the program.
How has the Hamilton Education Program changed the Gilder Lehrman Institute itself?
The program, at its core, is truly an extension of the work the Gilder Lehrman Institute has been doing for the past twenty-four years. Working with such a high-profile program has broadened our national and international exposure and allowed us to spotlight not only the Hamilton Education Program but our other initiatives for teachers and students who might not have ever heard of us. When the Hamilton Education Program was launched, the Institute had 9,000 schools in our Affiliate School Program; this month, we welcomed our 20,000th school to the network.
You were recently on a podcast in which you recounted seeing particular student performances for EduHam. What have been some of your favorites?
At every student matinee I am awed by the talent and intelligence of the students performing on stage. Every student brings their own style and interpretation to their pieces. If I had to pick three, off the top of my head, I would say Kai Bosley, of Chicago's Providence St. Mel School, with her song about George Washington leading his troops to winter quarters in Valley Forge and the bleak conditions they faced; Tempe's Michael Bernard and Vincent Gomez from McClintock High School, with their funny and heartfelt song about Baron Von Steuben, a Prussian military officer who trained the Continental Army and was openly gay; and Ahvianna Elysse, from Lynn Classical High School in Boston, with her spoken-word piece about Sally Hemmings, Thomas Jefferson's enslaved mistress, her legacy and the question of consent.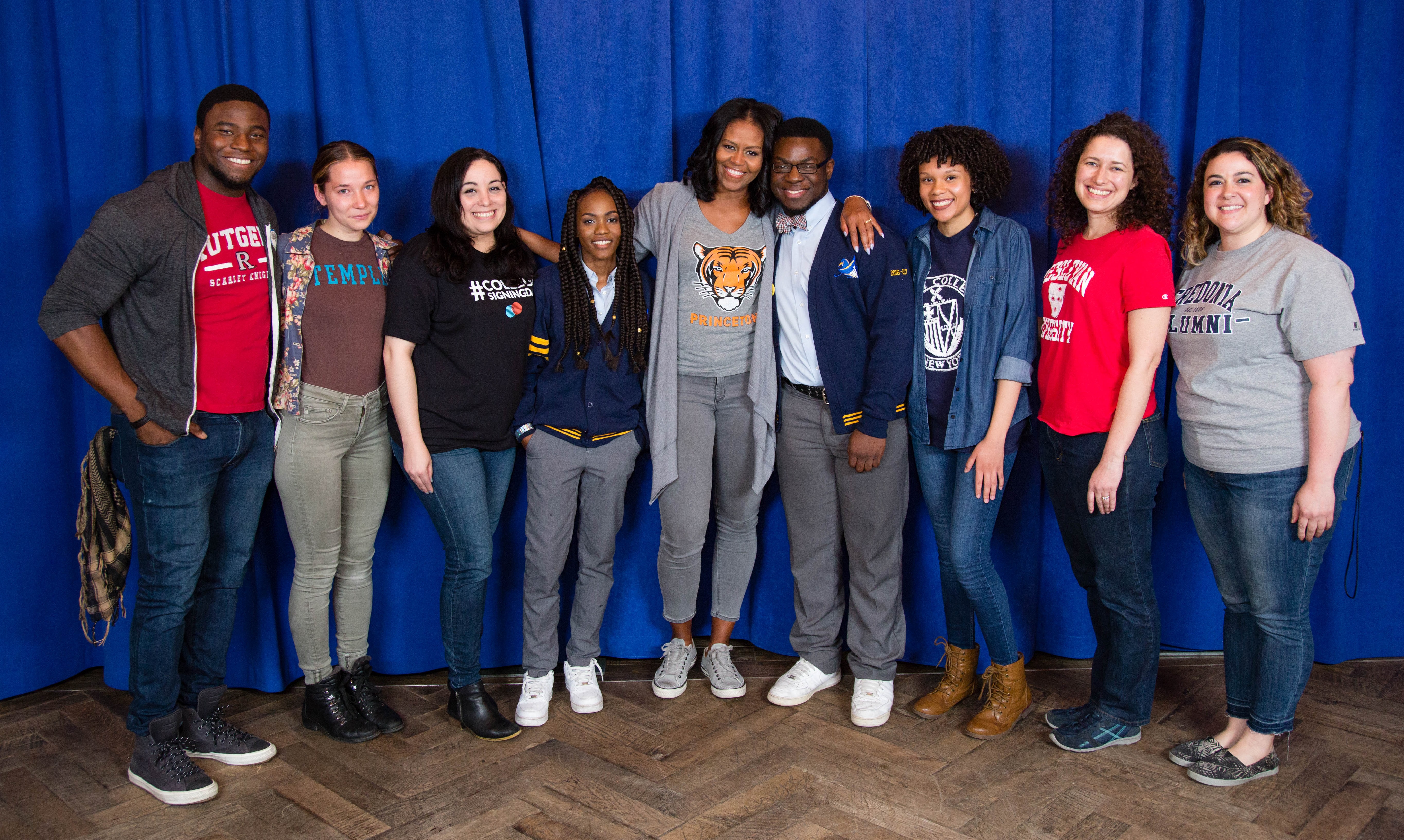 What should we know about the Hamilton Education Program that we don't already know?
I'll give you a list:
The Gilder Lehrman Institute worked closely with Lin-Manuel Miranda and Luis Miranda, Jeffrey Seller, Ron Chernow, and the Rockefeller Foundation to create the curriculum and program.
The program was launched in spring of 2016 at the White House with three schools from the DC area performing their original creative pieces to original cast members.
President Obama praised the Hamilton Education Program, saying, "I'm thrilled they are working with New York public schools. There's now a curriculum to give students context and a deeper meaning—or deeper understanding of our nation's founding. I hope this helps every teacher who spent hours trying to make the Federalist Papers teenager friendly. The remarkable life of Alexander Hamilton will show our young people the possibilities within themselves and how much they can achieve within the span of a lifetime."
Over the course of five years, 250,000 teachers and students in more than thirty cities who may not have been able to see the musical otherwise will have gone through the curriculum and seen Hamilton. These students include AP US history students as well as general and special education students.
The day at the theater is a full-day event starting with selected student performances, a cast Q&A, and lunch, and culminating with a matinee of Hamilton. Every student in the theater has gone through the curriculum and created their own performance piece on a topic in the Founding Era.
What else do you have time to do at the Gilder Lehrman Institute in between all the traveling, organizing, being interviewed, and everything you do as director of the Hamilton Project?
I get to work with an amazing group of people on planning and budgeting for our education program and initiatives. The Institute currently has programs running nationally and internationally serving teachers and students in all fifty states and territories, and more than sixty countries. EduHam is really an extension of all the work we do with schools, and one of our goals is to have all participating schools continue working with the Institute and taking part in our other programs.
Outside of the Institute, I binge on Netflix, travel, and go to yoga as often as possible.
Sasha and Education Director Tim Bailey were recently interviewed for The TeacherCast Podcast by Jeff Bradbury. Listen to their full interview here.