Book Breaks in February: Unveiling Memories of Liberty and Justice
Posted by Gilder Lehrman Staff on Thursday, 02/02/2023
Since 2020, Book Breaks has featured renowned historians and authors discussing their new or otherwise cornerstone publications live with Book Breaks hosts and participating in Q&A sessions with home audiences.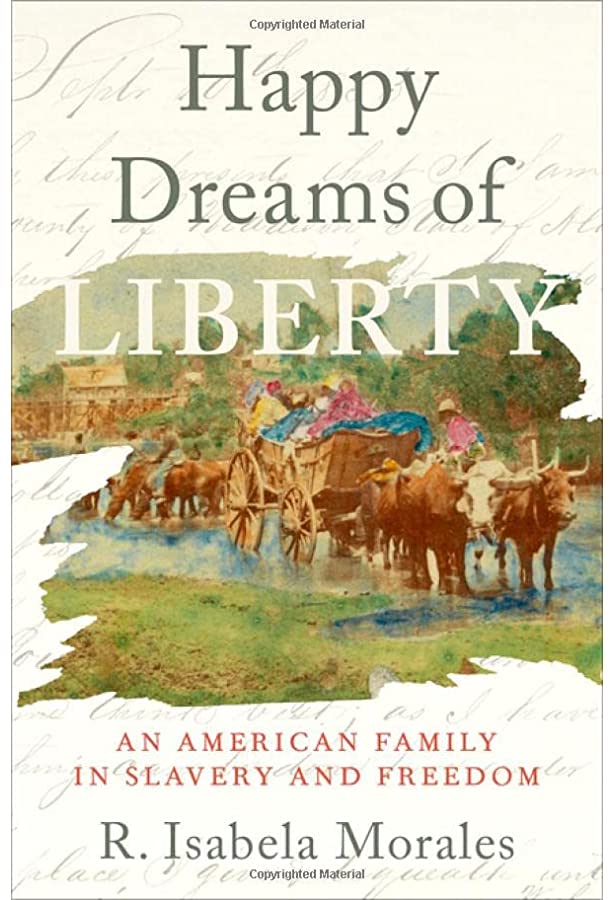 February 5 - R. Isabela Morales on Happy Dreams of Liberty An American Family in Slavery and Freedom
When Samuel Townsend died in 1856, he had done little to distinguish himself from other members of the South's elite slaveholding class. But Townsend made a name for himself in death by leaving almost the entirety of his fortune to his five sons, four daughters, and two nieces: all of them enslaved. In this deeply researched portrait of the extended Townsend family, Dr. Morales reconstructs the story of this mixed-race family.
R. Isabela Morales received her PhD in history from Princeton University. She currently serves as the Editor of the Princeton & Slavery Project, and the Digital Projects Manager for the Stoutsburg Sourland African American Museum.
Sunday, February 5 at 2 p.m. ET (11 a.m. PT) on Zoom. Register here.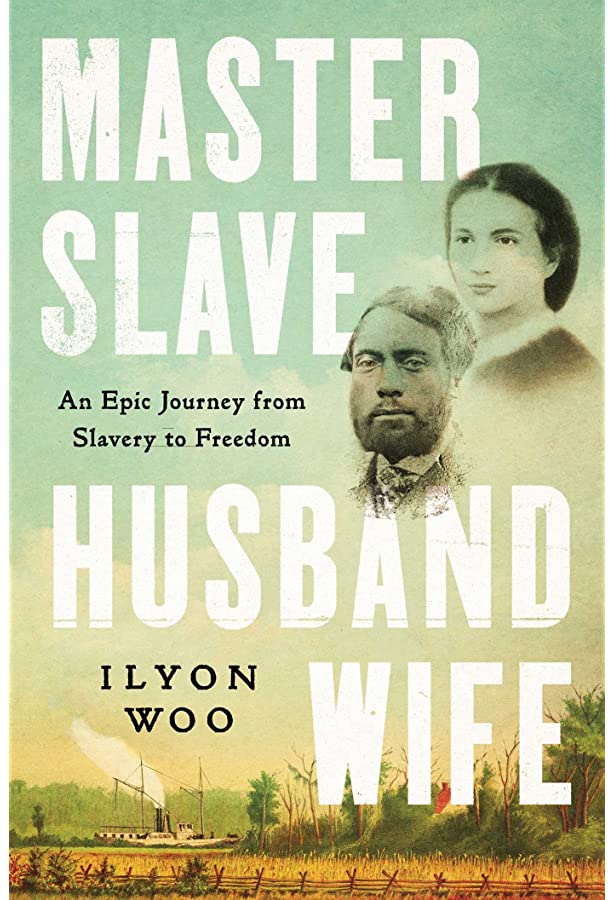 February 12 - Ilyon Woo on Master Slave Husband Wife: An Epic Journey from Slavery to Freedom
The remarkable true story of Ellen and William Craft, who escaped slavery through daring, determination, and disguise, with Ellen passing as a wealthy, disabled White man and William posing as "his" slave.
Ilyon Woo is the recipient of a Whiting Creative Nonfiction Writing Grant. Her articles have appeared in numerous venues and she has received support for her research from the National Endowment for the Humanities. She holds a PhD in English from Columbia University.
Sunday, February 12 at 2 p.m. ET (11 a.m. PT) on Zoom. Register here.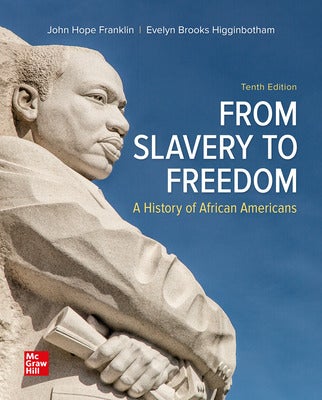 February 19 - Evelyn Brooks Higginbotham on From Slavery to Freedom: A History of African Americans
Since its first edition in 1947, by John Hope Franklin, From Slavery to Freedom: A History of African Americans has inserted the Black experience squarely into American history—a narrative that previously denied Black contribution or at best dismissed its importance. Evelyn Brooks Higginbotham rewrote the book as the co-author of the ninth edition, further updated it for the tenth edition, and continues to update it in its digital format.
From Slavery to Freedom: A History of African Americans now includes environmental factors in Africa, the North American story of Black people in Florida in the sixteenth century—a century before the British colonies, and tracks the emergence of social movements and activism in communities across the United States in the mid-twentieth century through the first two decades of the twenty-first century.
Evelyn Brooks Higginbotham is the Victor S. Thomas Professor of History and of African and African American Studies at Harvard University. Dr. Higginbotham has received numerous awards for her scholarly work, and her monograph Righteous Discontent: The Women's Movement in the Black Baptist Church: 1880–1920 (1993) was included among the New York Times Book Review's Notable Books of the Year in 1993 and 1994.
Sunday, February 19 at 2 p.m. ET (11 a.m. PT) on Zoom. Register here.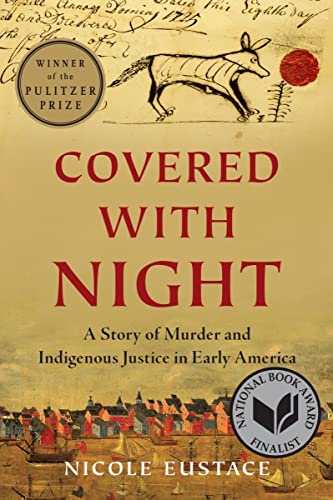 February 26 - Nicole Eustace on Covered with Night: A Story of Murder and Indigenous Justice in Early America (2022 Pulitzer Prize in History Winner)
In the winter of 1722, on the eve of a major conference between the Five Nations of the Haudenosaunee and Anglo-American colonists, a pair of colonial fur traders brutally assaulted a Seneca hunter. Though virtually forgotten today, the crime ignited a contest between Native American forms of justice—rooted in community, forgiveness, and reparations—and the colonial ideology of harsh reprisal that called for the accused killers to be executed if found guilty. In Covered with Night, Nicole Eustace reconstructs the attack and its aftermath.
Nicole Eustace is an American historian who won the 2022 Pulitzer Prize for History and was a finalist for the 2021 National Book Award for Nonfiction. She is a professor of history at New York University.
Sunday, February 26 at 2 p.m. ET (11 a.m. PT) on Zoom. Register here.
If these books are of particular interest, we are pleased to highlight similarly themed conversations from our Book Breaks archive:
Claire Bellerjeau and Tiffany Yecke Brooks - Espionage and Enslavement in the Revolution
Carrie Gibson - El Norte: The Epic and Forgotten Story of Hispanic North America
Daina Ramey Berry and Kali Nicole Gross - A Black Women's History of the United States