Discover Two New Gilder Lehrman Self-Paced Courses
Posted by Anna Khomina on Friday, 12/18/2015
The Gilder Lehrman Institute is excited to announce the addition of two new self-paced courses, Emancipation and The Kennedy Presidency, to our Self-Paced Course Series. This series offers graduate-level courses in American history taught by eminent historians, available to watch or listen to at your own time and pace.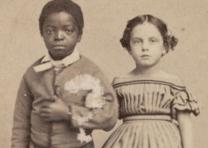 Emancipation explores the social and political history of the emancipation of four million slaves during the Civil War. The course goes beyond the Emancipation Proclamation to discover the long and complex path, from the Revolution to the Civil War, that led to the abolishment of slavery.The course includes lectures by Professor James Oakes of the Graduate Center, City University of New York, and an exploration of a collection of letters, speeches, and documents. Teachers also benefit from supplementary pedagogy sessions that help them bring their new knowledge into the classroom.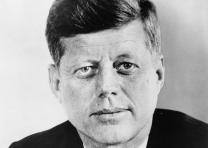 The Kennedy Presidency delves into the strengths, weaknesses, and failures of President John F. Kennedy's tenure in an attempt to answer the question: why does a mere thousand-day presidency continue to attract universal attention? The course consists of lectures by Professor Barbara Perry, co-chair of the Presidential History Program and director of the Edward M. Kennedy Oral History Project at the University of Virginia; an exploration of speeches, documents, videos, and audio that bring the Kennedy administration to vivid life; and pedagogy sessions for teachers.
Learn more about self-paced courses and see a complete list of course offerings here.