Henry Louis Gates, Jr. to Present the 2021 National History Teacher of the Year Award on October 6
Posted by Gilder Lehrman Staff on Tuesday, 09/07/2021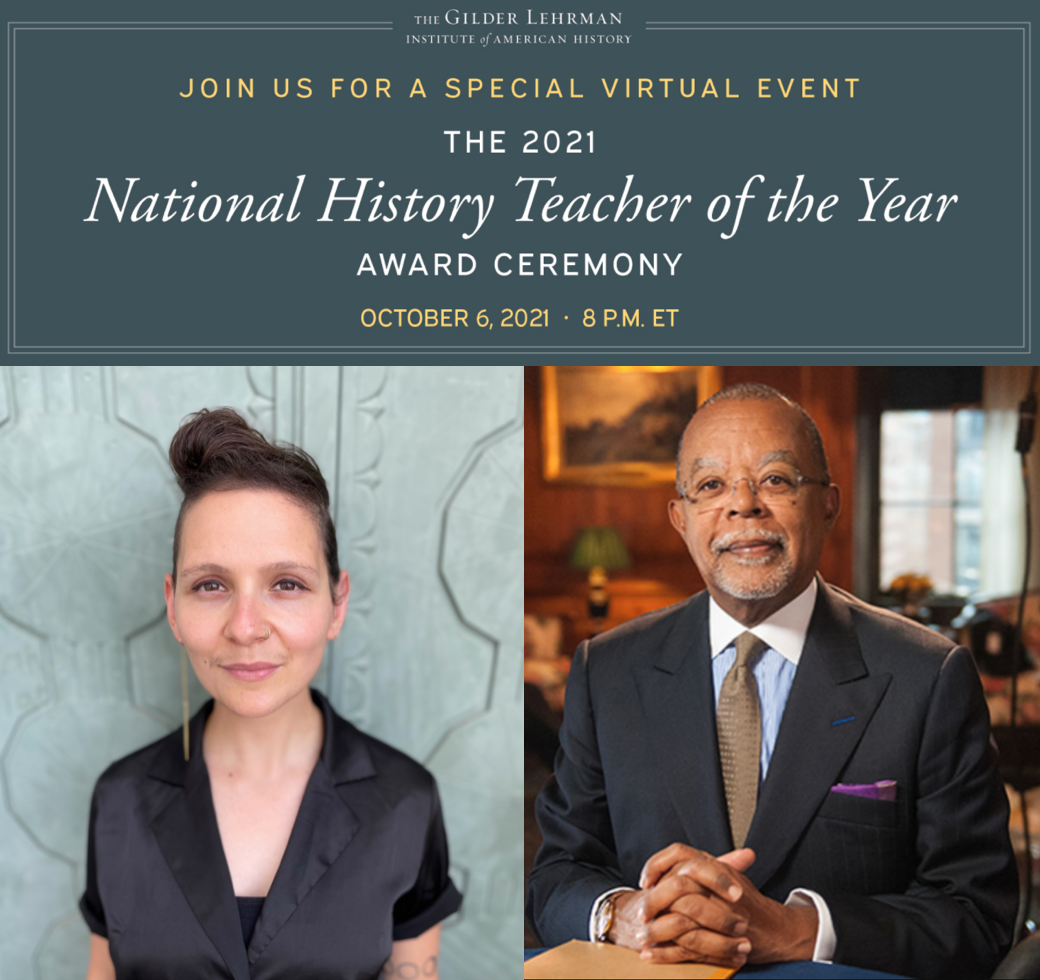 On Wednesday, October 6 at 8 p.m. ET, Professor Henry Louis Gates, Jr., will present the 2021 National History Teacher of the Year Award to Nataliya Braginsky in a special virtual ceremony. 
Register now to attend this event here.
In addition to awarding New Haven, Connecticut teacher Nataliya Braginsky and hearing her speak, we will hear from finalists, past winners, and students about the impact of this prestigious award, and will pay tribute to the important work of all teachers. A video showcasing the national winner's extraordinary career, produced by HISTORY®, will be a highlight of the program. We welcome all teachers, students, parents, and history lovers to attend this event.
Get to know the 2021 finalists including Nataliya Braginsky here.