How Did We Get Here? Register Now for Asian American History PD on May 3
Posted by Gilder Lehrman Staff on Friday, 04/22/2022
Professional Development on Topical Issues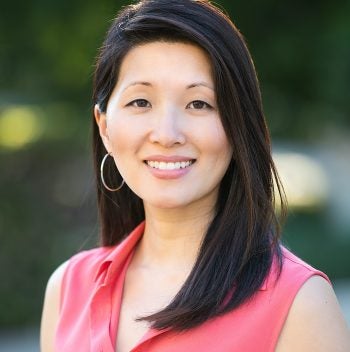 The How Did We Get Here? professional development series provides teachers with ready-made, classroom-friendly resources on topics in American history that are front-and-center in current events, such as the Great Migration, US foreign policy, and the experiences of American Indians, Asian Americans, Latino and Latina Americans, and the LGBTQ community.
The programs, held online on Zoom, feature lectures by leading scholars of American history and expert advice for teaching these topics in the classroom from Gilder Lehrman Master Teachers. All participants receive Teaching Literacy through History™ lesson plans with enhanced features to align with online learning practices.
On May 3, 2022, Professor Jane Hong (Associate Professor of History, Occidental College, and author of Opening the Gates to Asia: A Transpacific History of How America Repealed Asian Exclusion) will discuss various aspects of Asian American history focusing on the period from 1875 to the present. As a preview of Prof. Hong's work, one of her lectures on the Gilder Lehrman Institute website (from her 2018 seminar on American Immigration through a California Lens) is below.
Following this, Patience LeBlanc (2017 Texas History Teacher of the Year) will lead a pedagogy session walking through the Institute's newest lesson plan unit, "American Immigration Policy, Citizenship, and Asian American History in the Nineteenth Century." All registrants will receive a copy of the lesson plan before the workshop.
Teachers in California, Illinois, New Jersey, and Oregon: Please note that this session aligns with recent or existing requirements in your state for the teaching of Asian American history.
Click here to register.
Upcoming session
"LGBTQ American History" with Chelsea Del Rio (Associate Professor of History, LaGuardia Community College, CUNY, and Co-Chair of the Committee on LGBT History for 2021-23) and Master Teacher Kory Loyola (2016 New Jersey History Teacher of the Year)
June 7, 2022 8:00 p.m.–10:00 p.m. ET
Use code EARLYBIRD22 for a special discount rate of $39.99, now through May 10.