Inside the Vault on Thursday, April 7: Thomas Jefferson's 1774 Declaration of Independence Prequel
Posted by Gilder Lehrman Staff on Thursday, 03/31/2022
Inside the Vault: Highlights from the Gilder Lehrman Collection is an online program that explores unique primary sources from the Gilder Lehrman Collection. From iconic historical treasures, such as the Declaration of Independence, the US Constitution, and the Emancipation Proclamation, to personal letters that reveal the contributions of ordinary American citizens, each session investigates primary sources and features a discussion with expert historians and curators about the documents' background, impact, and potential use in the classroom.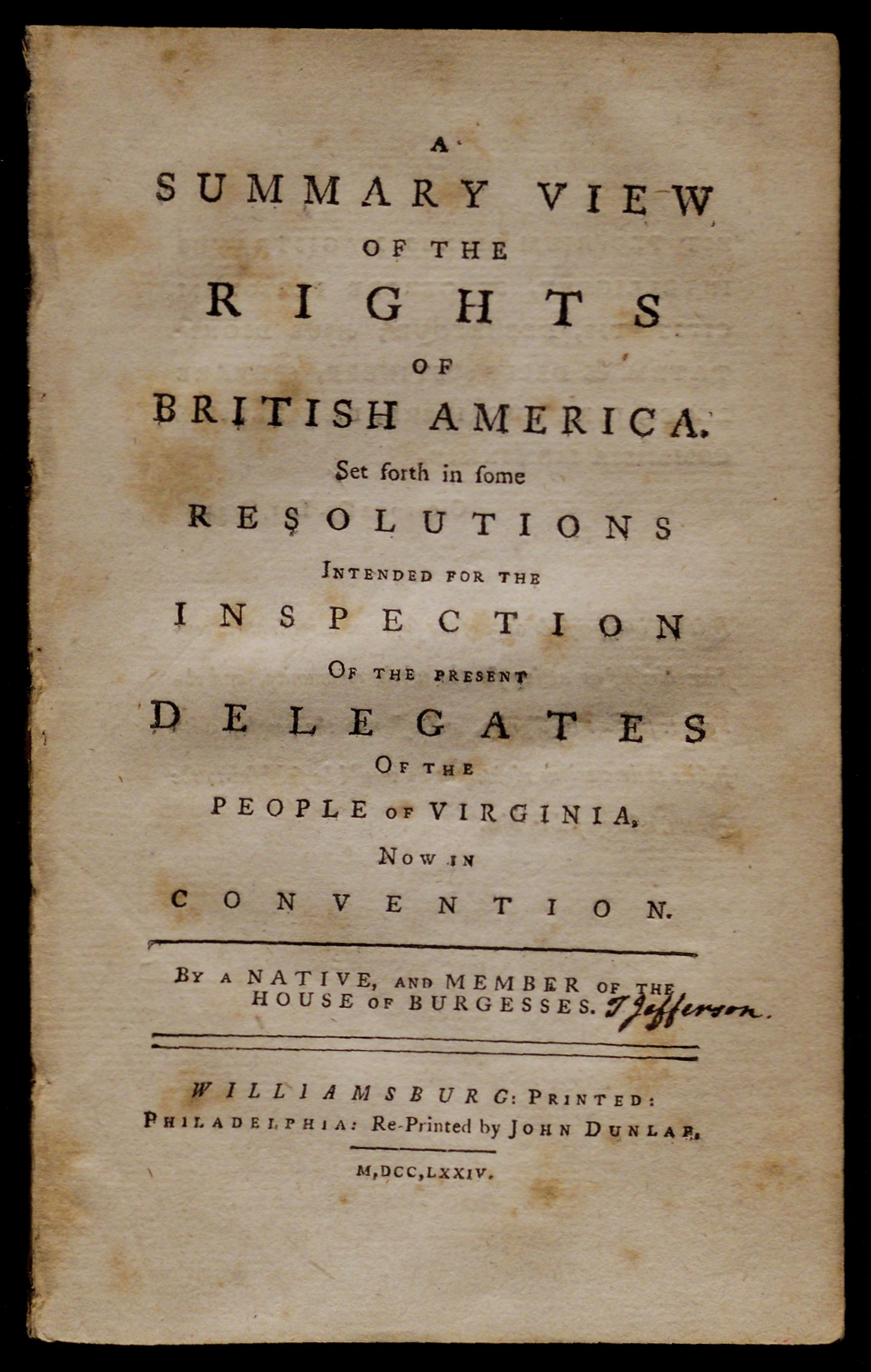 Join us on April 7, 2022, from 7:00 to 8:00 p.m. ET (4:00 p.m. to 5:00 p.m. PT) when our curators and Professor Andrew Robertson discuss A Summary View of the Rights of British America.
Two years before the Declaration of Independence, Thomas Jefferson, then 31, distributed an essay to the delegates at the first Continental Congress in which he outlined grievances against the British government. In this document, Jefferson appeals not only to an English tradition of political liberty, but also to the idea of certain natural and inalienable rights—a concept that he would develop two years later in the Declaration of Independence. At the time, this statement was considered too radical by most colonial leaders. However, it did help establish Jefferson's national reputation and positioned him to write the Declaration heard around the world.
This event is for teachers, students and their families—and everyone with an interest in history!
Submit your questions for Professor Robertson here.
Everyone who registers will be sent a Zoom meeting link and instructions in the confirmation email.
PD certificates will be sent to all who attend the entirety of the program.
Please register now for this event on April 7, 2022, from 7 to 8 p.m. ET.