June 14 Veterans Legacy Program Virtual Program: American Indian Soldiers across American Military History
Posted by Gilder Lehrman Staff on Friday, 06/03/2022
In partnership with the National Cemetery Administration's Veterans Legacy Program, we have been pleased to offer free professional development sessions in the spring of 2022 focusing on different aspects of America's Unseen Soldiers and how to effectively bring that content back to the classroom. As part of this series, we are now offering two virtual sessions and a Veterans Legacy Program On Demand video module.
Scholar: Professor Tom Holm (University of Arizona)
Virtual Tour Site: National Memorial Cemetery of Arizona
Master Teacher: Alona Whitebird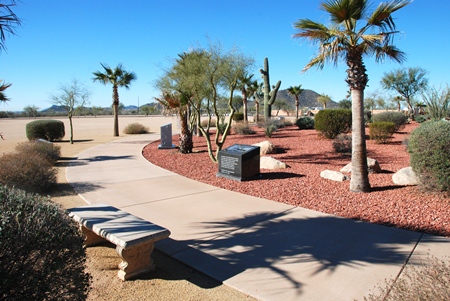 Professor Holm's lecture will focus on World War II combat veteran Ira Hayes (Akimel O'odham) and how his life story in many ways reflects the experiences of other Native veterans. The lecture will include a discussion of Hayes' early life on the Gila River Reservation as well as his combat years, return to civilian life, and legacy in the form of military monuments and numerous media portrayals.
The pedagogy portion of the workshop will focus on a lesson plan designed for secondary-level students focused on analysis of primary sources in order to understand some of the reasons American Indians chose to serve in the US Armed Forces despite the way they were treated by the US government. Many of these men and women have been honorably laid to rest in National Cemeteries across the country. Students will develop their understanding of this topic by carefully examining the firsthand accounts of American Indian Veterans, each with their own unique perspective and motivations.
Learn more and register here.
---
A new professional development video series explores the soldier's experience in American military history. This free on-demand video module includes five lectures with various scholars of American history and two pedagogy sessions with Gilder Lehrman Master Teachers. Topics covered include the experiences of Revolutionary War soldiers; Union and Confederate soldiers during the Civil War and the years following; African American soldiers in the Civil War, WWII, and the Vietnam War; and army nurses during the Vietnam War. This is a free program. Learn more here.