Meet the 2021 History Teacher of the Year Finalists and Watch the Ceremony on Oct 6
Posted by Gilder Lehrman Staff on Tuesday, 09/28/2021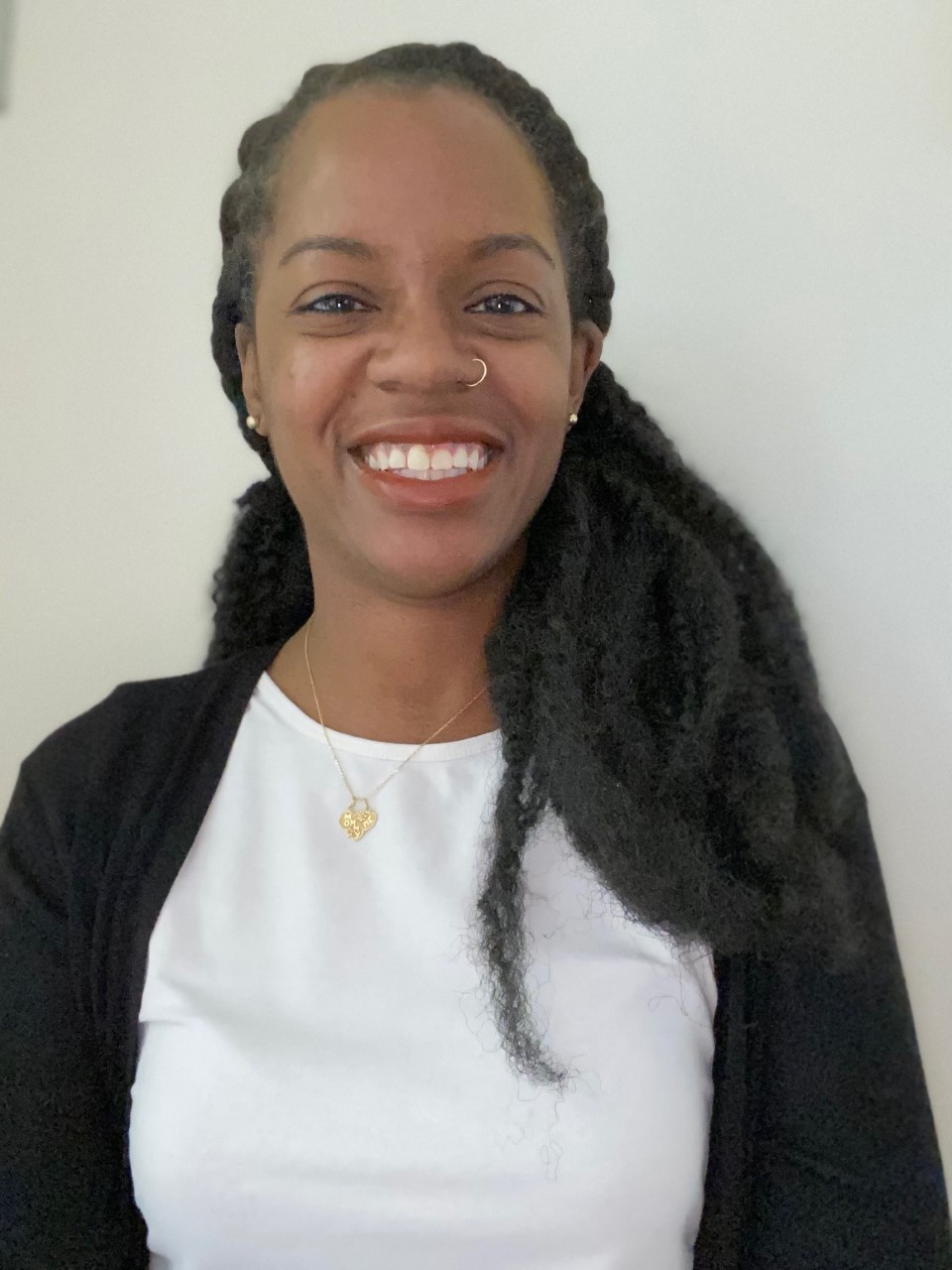 On Wednesday, October 6 at 8 p.m. ET, Professor Henry Louis Gates, Jr., will present the 2021 National History Teacher of the Year Award to Nataliya Braginsky in a special virtual ceremony. The ceremony also features most of this year's finalists, who we announced on September 1. 
They are:
Nataliya Braginsky of Metropolitan Business Academy in New Haven, Connecticut
Lindsey Charron of Horace Ensign Intermediate School in Newport Beach, California
Saudah Collins of Jackson Creek Elementary School in Columbia, South Carolina
Rivanna Jihan of Simeon Career Academy in Chicago, Illinois
Adam Laye of Parkville High School in Baltimore, Maryland
Martin Marrin of DeLaSalle High School in Minneapolis, Minnesota
Caneisha Mills of Hardy Middle School in Washington, DC
Justin Mitchell of Franklin-Simpson Middle School in Franklin, Kentucky
Benjamin Overcash of Trailside Middle School in Ashburn, Virginia
Duke Richey of McCallie School in Chattanooga, Tennessee
Register now to attend this event here.
Before attending the ceremony, we encourage you to get to know the finalists through questions we asked of them below. 
GLI: Do you have a favorite or even a funny moment from teaching you would share with us?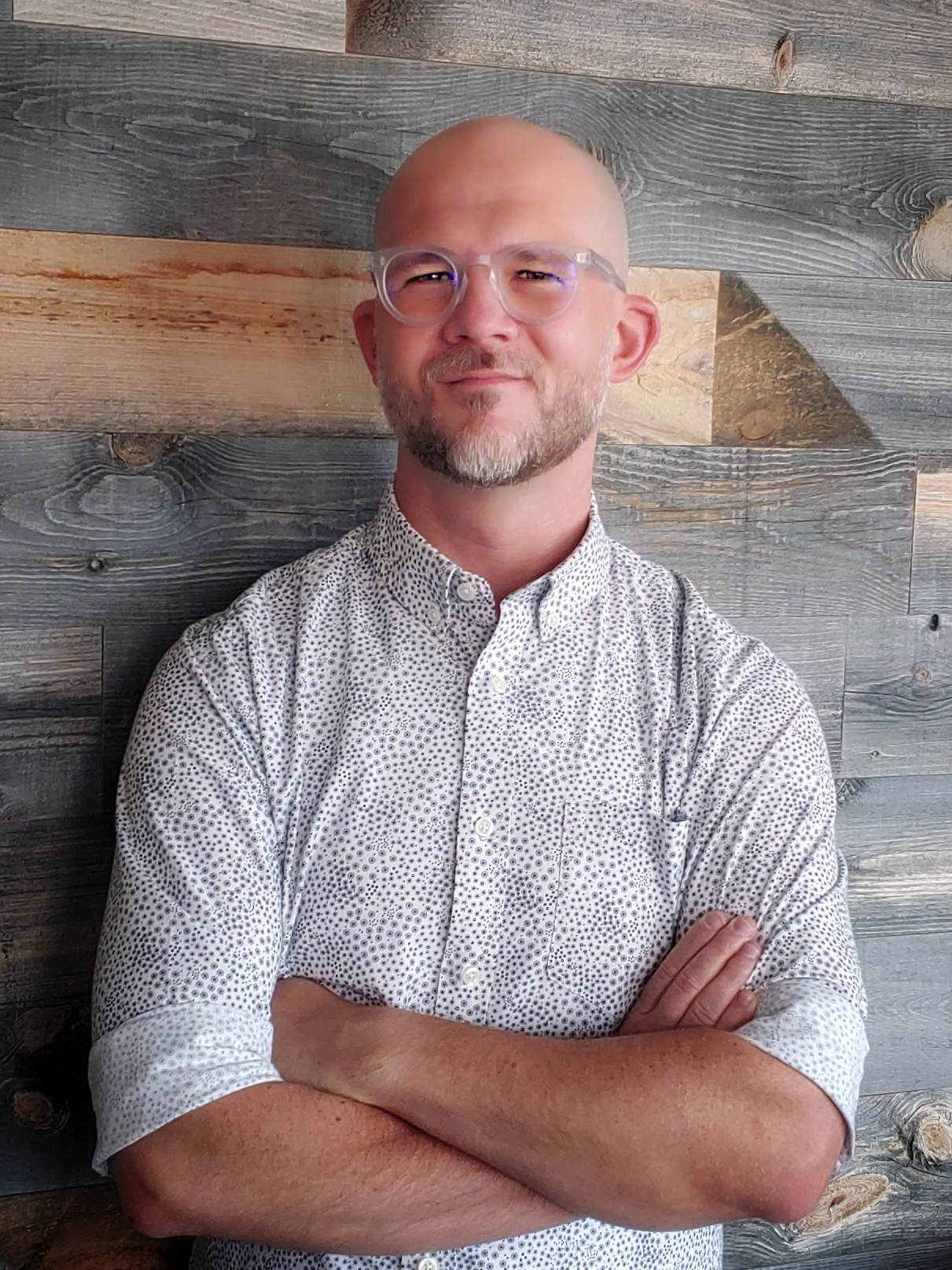 Benjamin Overcash: Allowing students to do the work of historians by analyzing primary sources is a big part of my classes. One of the most entertaining primary sources that I share with students is an excerpt from a town meeting in colonial Providence, Rhode Island, in which the colonial Providencians voted to ban releasing geese upon the town common and to pay citizens "two pence per head for every head of a Gray Squirrell [sic]" brought before the town treasurer. Naturally, this source generates plenty of excitement and curiosity (not to mention months of jokes about squirrel heads). But it also provides a great opportunity for students to explore the often-unconsidered everyday problems faced by colonial New Englanders—and their practical, if seemingly unconventional, solutions to those problems.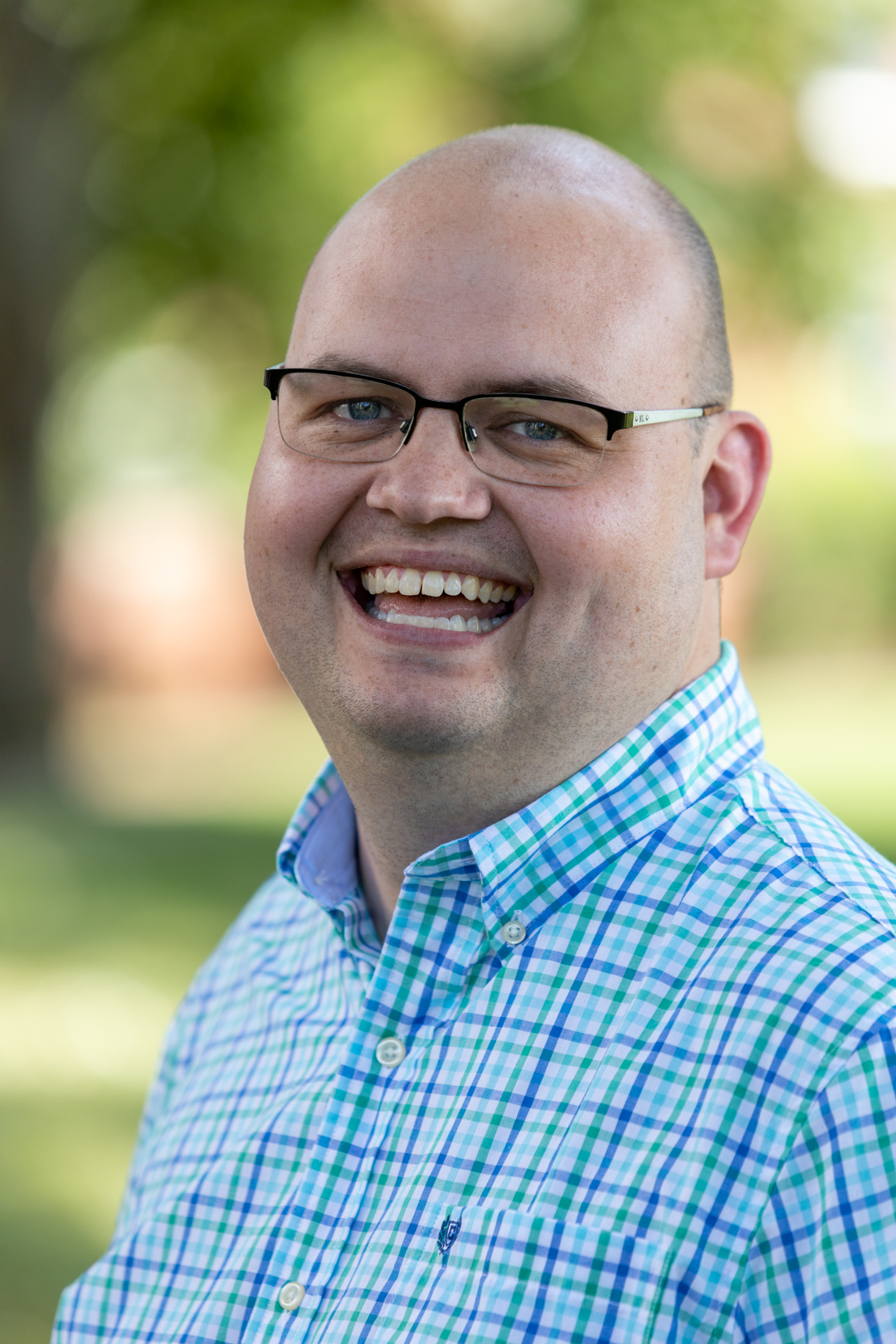 Justin Mitchell: One of my favorite moments in teaching was during our annual spring trip to the Memphis area with my advanced social studies students. On this trip, we end at the National Civil Rights Museum, which is always a highlight, but a few years ago we happened to be on the tour with Pat Vail. This elderly lady was talking to all my students in the auditorium before the tour started and we soon found out that she had participated in the 1964 Freedom Summer, which attempted to register as many African American voters as possible in Mississippi. She was kind enough to talk with our students for nearly twenty minutes about her experiences and the importance of voting and fighting for what you are passionate about. This was an incredible experience that I know I and my students will never forget.

Lindsey Charron: I try to bring a bit of whimsy into the class at times, and I will never forget the first time I dressed as Susan B. Anthony. The jaws of my students dropped as I welcomed them at the door. I did not break character as I went into discussing women's rights and the challenges she faced touring around the country presenting speeches. They were hooked, and they could not wait to dive into analyzing the Declaration of Sentiments afterward.
GLI: Would you tell us an interesting historical fact about the town where you live now or grew up?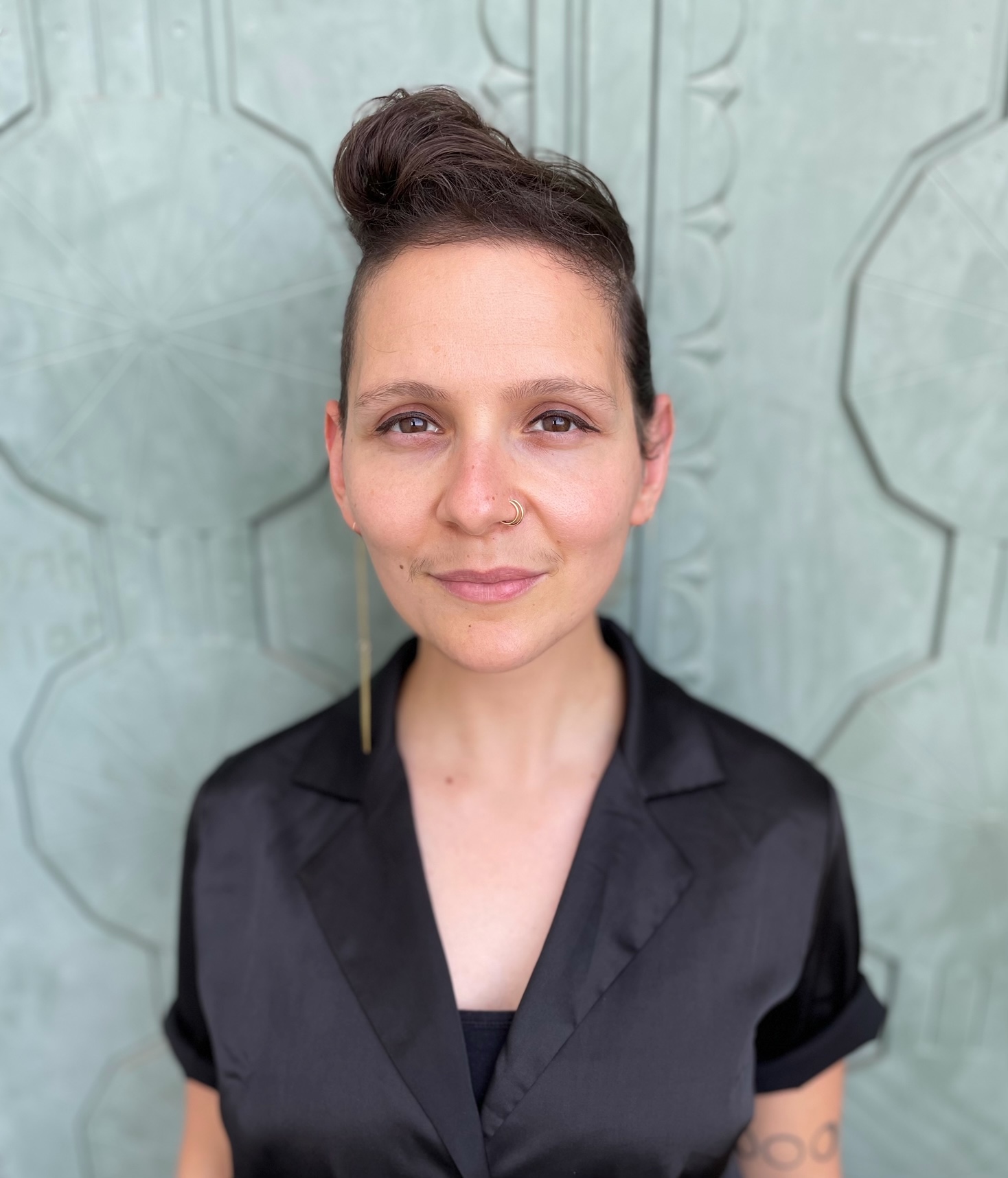 Nataliya Braginsky: My students have taught me so much about New Haven, a city whose history abounds with stories of resistance. In their research for our map of New Haven's Black, Indigenous, and Latinx history, my students uncovered the unrealized dream to build what would have been one of the first HBCU's in the country here in New Haven in 1831. This attempt to create an HBCU, led by Black abolitionist and minister Peter Williams, was blocked by Yale and New Haven leadership. As my former student Dameon puts it, in our walking tour which was recently featured on NPR's Disrupted, "Can you imagine how different—how much better—New Haven would be if our city was home to one of the first HBCU's in the country?" Just a few days ago, an archivist shared some primary sources about this history and I finally learned where this HBCU would have been located: on the very street where our school now stands, just a few blocks east of where we learned this history.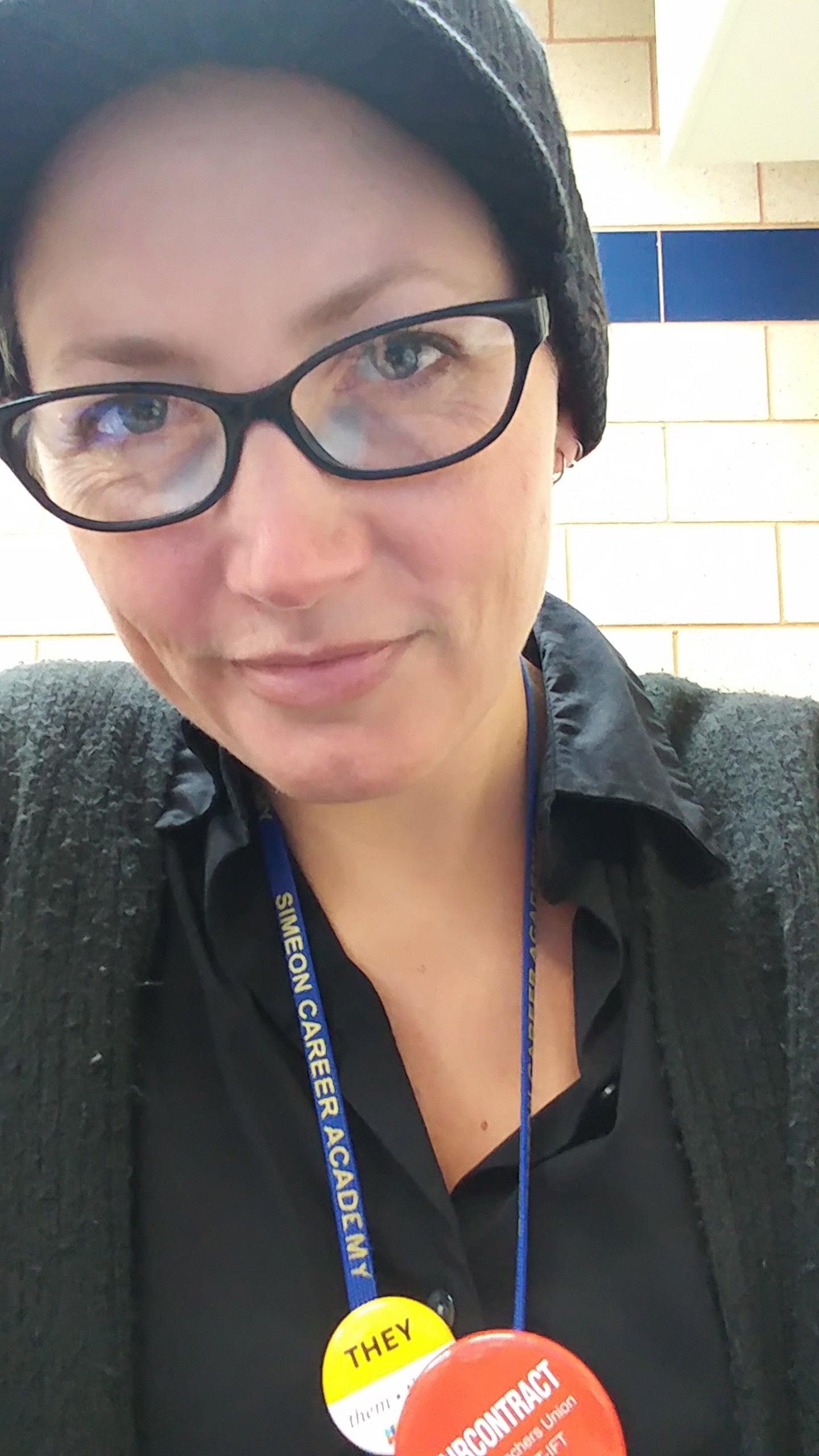 Rivanna Jihan: I live in Chicago now, which has a well-documented history that is important to the culturally- elevant lessons I teach. I grew up downstate, though, in Carbondale and Makanda, and went to high school in Cobden. One of the bits of history that I enjoy about Southern Illinois is the tenacity of activism that runs through the region. While there is a heavy conservative lean to Southern Illinois, there is also a rich history of struggle against oppressions, from slavery to worker exploitation to lack of human rights world wide.
Martin Marrin: The first bridge across the Mississippi, a toll bridge built in 1855, was built within steps of our school. Today, from my classroom, I can see the six-lane vehicular bridge, about the 4th iteration of that first bridge.
Justin Mitchell: I was born and raised in Bowling Green, Kentucky and one of the historical facts about my town deals with the history of Lost River Cave. This Cave has seen a lot of history from Native hunting grounds, a Civil War campground for both the Union and Confederacy, the legendary hideout spot for the infamous outlaw Jesse James, and an underground nightclub of the 1930s. This was one of the favorite spots for elementary school kids to visit on field trips and it just happens to be where my high school prom was held. I think it is pretty cool to think that the location of my prom was inside a cave. Not everyone can say that!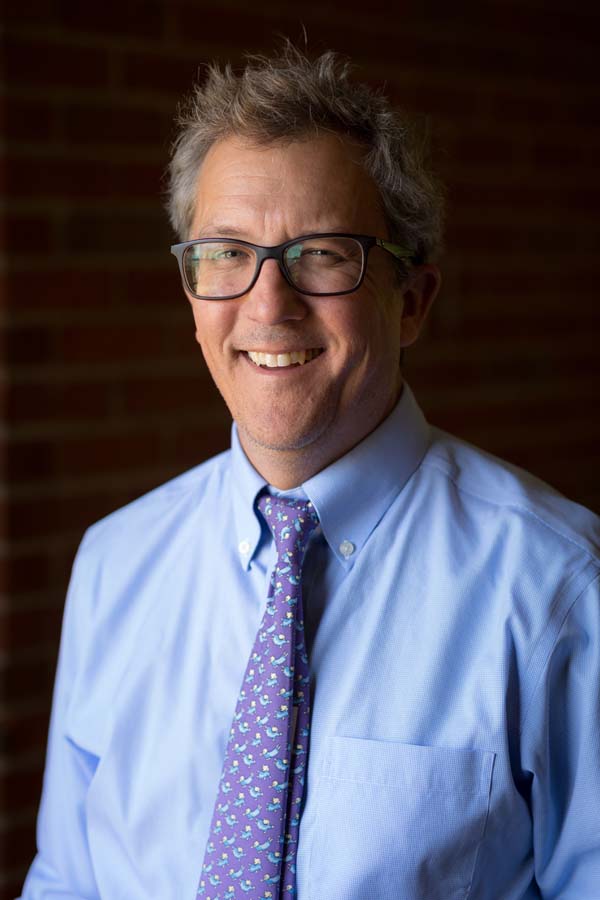 Duke Richey: In the summer of 1941, Twentieth Century Fox released a now mostly forgotten, but wonderful and lighthearted little film called Sun Valley Serenade. It was a rom-com about two people who fall in love while skiing at Sun Valley, the beautiful ski resort in Idaho. It starred Sonja Henie, a former Norwegian Olympic ice skater, John Payne, and Milton Berle. The real star of the film, however, was one of the songs in the soundtrack, Glenn Miller's "Chattanooga Choo Choo," which was nominated for an Oscar later that year for best original song. Of course, the song had absolutely nothing to do with skiing, or Sun Valley, but its catchy sound and the presentation of the song in various sequences in the film (Glenn Miller slides his trombone toward the camera in several scenes, and the incredible Nicholas brothers and Dorothy Dandridge dance in another) were completely rocking and unforgettable. It is big band swing at its finest, and it's all about leaving Pennsylvania Station and heading south ("nothing could be finer, than to have your ham and eggs in Carolina") to Chattanooga on a train. The song was so popular—and as I tell my students, the wartime "Arsenal of Democracy" economy was cooking along enough by August of 1941 that people had some disposable income again—that RCA sold over a million records of the tune. In fact, to celebrate that milestone, RCA created a marketing tool that they called "the gold record." Voila. Today, the center of the live music scene in Chattanooga is in the old Terminal railroad station, by the "track 29" mentioned in the song.
Benjamin Overcash: My formative years were spent in the small city of Thomasville, North Carolina. Its nickname, "Chair City," references the giant, 30-foot-tall Duncan Phyfe style chair—the world's largest—that stands downtown as a monument to Thomasville's once-thriving furniture industry.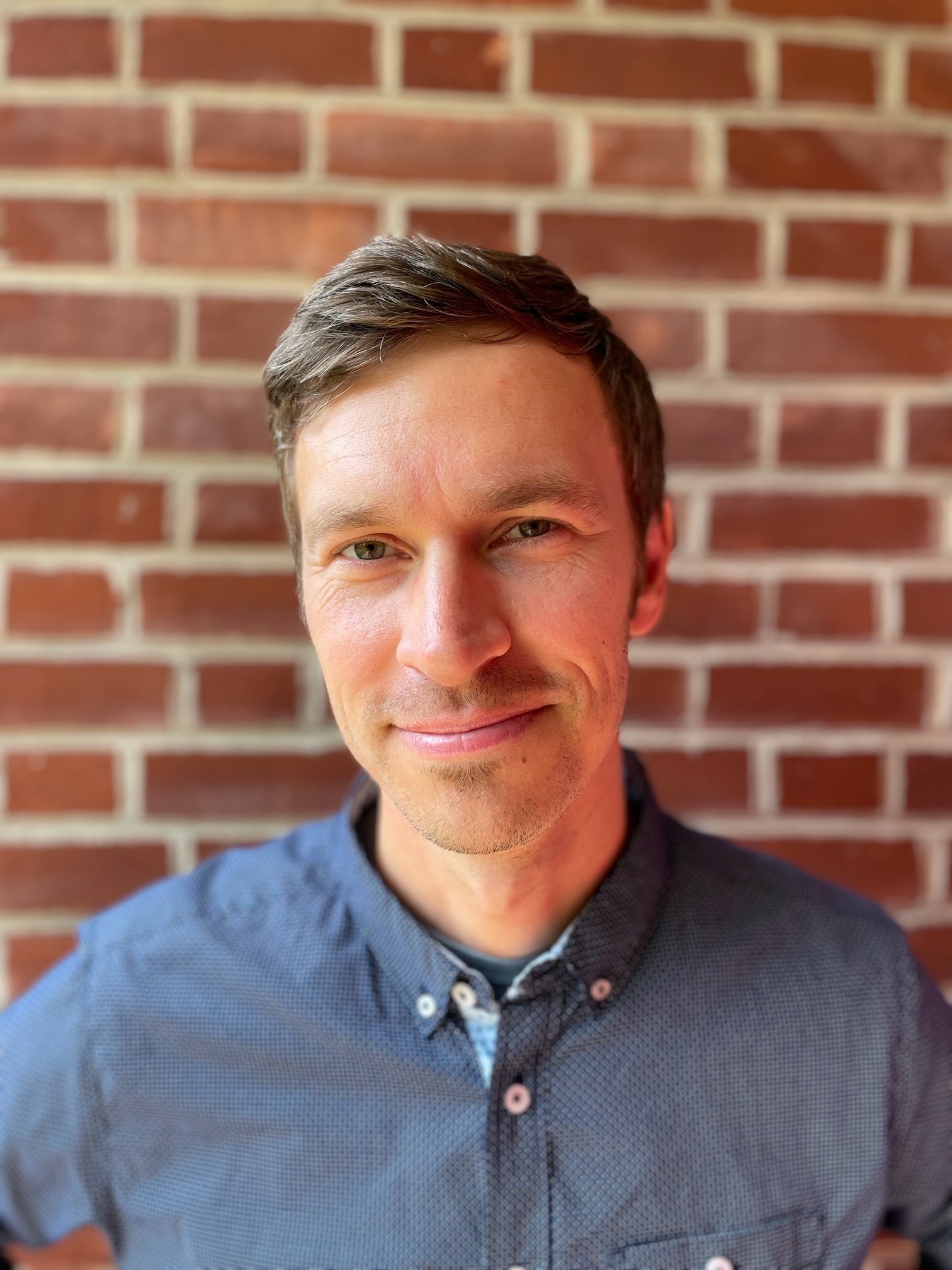 Adam Laye: My town of Hydes is a rural part of Baltimore County, Maryland, which is named after Samuel Hyde who was an agronomist who developed a strain of "Egyptian" sweet corn. His cannery was known as the FB Jenkins canning operation of Hydes.
GLI: What are your favorite historical sites or museums?
Martin Marrin: Old cemeteries, including Minneapolis Pioneers and Soldiers Cemetery, where according to some of my student researchers, the slavers that owned Dred Scott when he resided in Minnesota's Fort Snelling (also a historic site) are buried; Brooklyn's Greenwood Cemetery, which during the early days of the Revolutionary War was Washington's headquarters, and now filled with many historical figures; and, any old cemetery of the city or town I am visiting.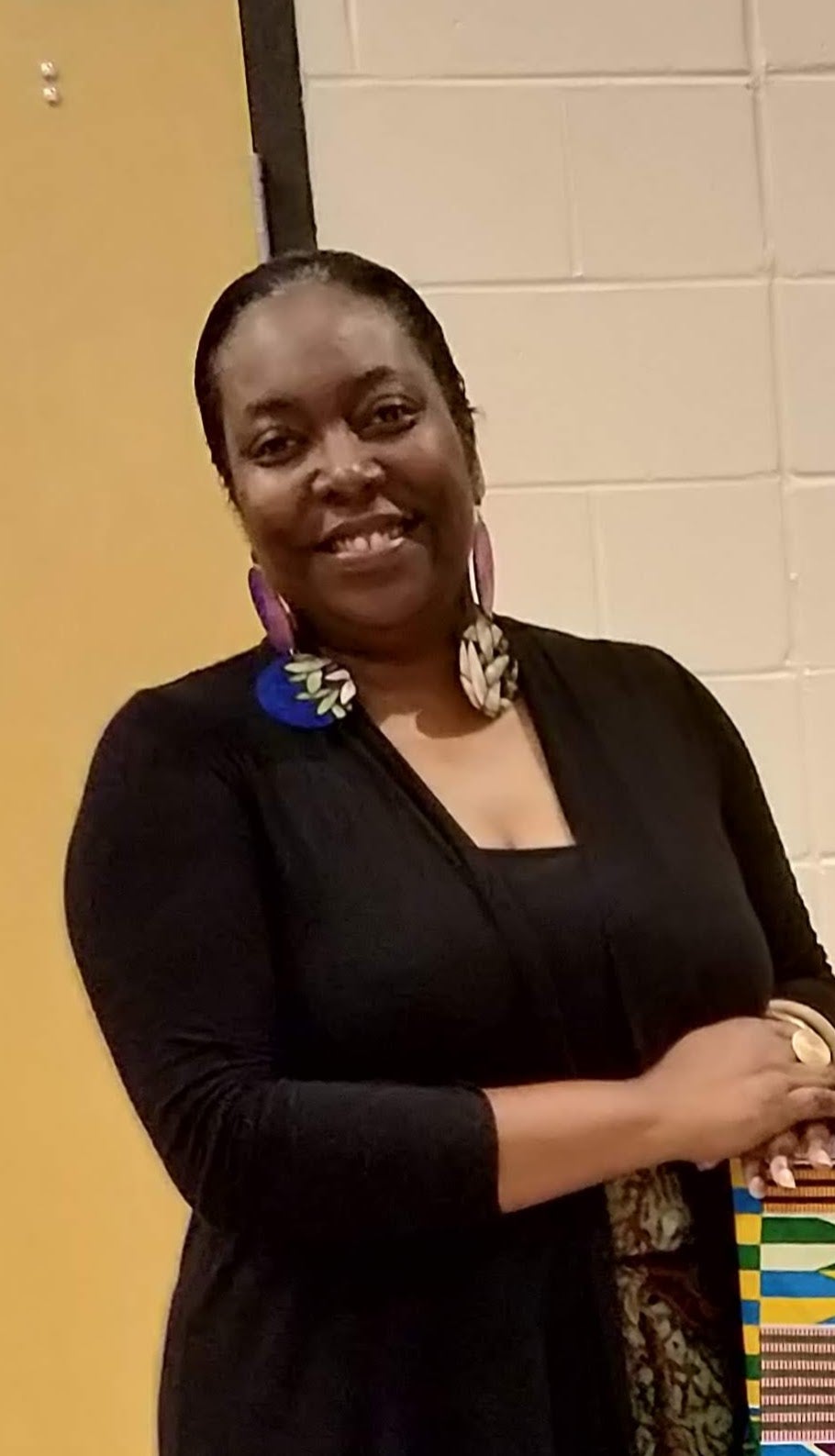 Saudah Collins: One of my most fascinating recent historical site visits was to Mayeville, South Carolina, the birthplace of Mary McCleod Bethune. The artifacts are well preserved and the staff and family members are knowledgeable and welcoming. Another museum which had a profound impact during and after my visit was the W.E.B Du Bois Centre in Accra, Ghana. I visited the Du Bois Centre during the summer of 2018.
Lindsey Charron: As a history nerd, it is hard to narrow down my favorite historical sites. Two of my favorite places are Peacefield, the home of John Adams, and the Stax Museum, which celebrates Stax Records. Peacefield, unlike some other presidential homes, actually feels like a home, and you can get a feel for who John Adams was at that site. I adore music, and the Stax Museum pays tribute to so many amazing artists such as Otis Redding and Sam and Dave.
Adam Laye: My favorite local historical site is the Hampton National Historic Site, which is the best-preserved Georgian architecture in the United States and was the largest estate in Maryland in 1790. It also has the original quarter for enslaved persons and beautiful old growth trees.
Nataliya Braginsky: One of my favorite historical sites is found in the center of Los Angeles, in a plaza that marks the settling of the city in 1781 as: "El Pueblo de la Reina de Los Ángeles." The plaza recognizes "los pobladores" or "the founders" who settled the city. The placards, which are quite dated, label and celebrate the city as a "Spanish civilian settlement," barely mentioning that many of the pobladores were Black and Indigenous. What makes this site particularly interesting to me is the amazing museum that sits alongside it, called LA Plaza de Cultura y Artes. The museum's curators complicate and expand upon the plaza's history with scores of primary sources to bring it to life. The museum reminds us that what we now call Los Angeles was (and still is) home to the Tongva, the Indigenous people who have lived on this land for thousands of years. The museum also explains that the majority of the settlers of LA were of African descent. The divergence of these two—the placards at the historic site and the museum exhibits—illustrate the urgent need to revisit and reconsider the dominant-narratives that have for so long defined US history, to create counter-narratives that offer a more complete and complex view of the past.
GLI: If you could travel back in time and meet any historical figure, who would it be and why?
Rivanna Jihan: Octavia Butler is currently at the top of this list. Her work with emergent strategies, and constructing a potential future outside of carceral systems, outside of exploitation, and within frameworks of transformative and restorative practices was prescient. Butler was but one in a long line of activists and artists working for the world in which we will all have room to thrive, and her work is a culmination of that lineage.
Nataliya Braginsky: Visiting archives feels like time travel to me. A few years ago I had the opportunity to hold James Baldwin's papers at the Beinecke Library in New Haven. Seeing his notes to himself and his drawings in the margins, smelling his cigarette smoke still clinging to his papers felt like traveling back in time and sitting with Baldwin.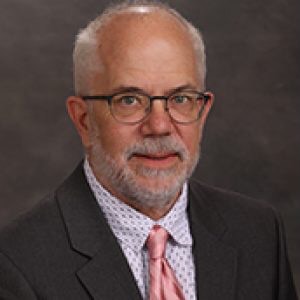 Martin Marrin: I would prefer to set up a dinner party for Frederick Douglass, Alexander Hamilton and W.E.B. Du Bois to discuss how the roots of the US today might be traced to the time period in which they lived, worked and wrote.
Adam Laye: As a historian, I've always been more drawn to the everyday lives of ordinary (and extraordinary) citizens than to the elite figures whose stories most often fill our history books. If I were to choose a figure from early US history, perhaps it would be the radical abolitionist John Brown. I'd have plenty of questions for him.
Duke Richey: If I could get into the fabled Back to the Future DeLorean, get the flux-capacitor doing its job, and hit 88 miles per hour, I would go back to 1861 to meet my great, great grandfather. Joe Richey was a poor East Tennessee farmer who chose to fight with the Union Army in the Civil War, in part, because he hated the uppity planters that constantly reminded people like him that they were beneath the slaveocracy in the social pecking order. Known as a "Lincolnite" in the Confederate South, and persecuted heavily for going against the rebel grain both during and after the war, Joe gave up a lot that I will not get into here. But suffice it to say, he made decisions—some of them heroic and principled, some of them perhaps boneheaded—that would impact his family, including me, for multiple generations. Eventually, in part because of his politics, he was murdered in the years following the war. I'd like to get to know him and try to understand him better, because I think understanding him would help me understand a lot about this place I call home, the war, the miserably failed Reconstruction, the lies of the Lost Cause, and how my own family fits into those narratives.
GLI: Do your students have a favorite project from your class?
Saudah Collins: One of my students' favorite projects was our Timeline Project—From History to Herstory to Ourstories. The students enjoyed using primary and secondary sources to engage with historical content and make connections to their own lives. We researched historical figures and events to develop a well-rounded view of both the recent and distant past from 1960 to the present. The focus of our work was capturing accounts, stories, and voices that are typically not illuminated. The students took full ownership of the project, interviewing community members, family members and teachers, and creating a virtual field trip that was viewed by multiple classes.
Rivanna Jihan: Currently, students are engaging in service learning projects with a level of interest that is inspiring. Our youth are dedicated to their communities and their peers. They want a world where they are safe, housed, fed, constructively employed, and able to access education and healthcare. They are grappling with current systems and systemic barriers in order to work together to reach their goals.
Lindsey Charron: When we learn about the first political parties, I also teach my students about the advertising techniques that are utilized in campaign commercials. They then pick one of those advertising techniques to use in their creation of a campaign commercial for either John Adams or Thomas Jefferson. I have had brave souls sing their commercials using the name recognition technique, though the techniques of smear and fear are the typical favorites. It is a great project for students to demonstrate source analysis and contextualization, and I love giving them a platform to express their creativity.
Justin Mitchell: By far the favorite project of my students in class is our annual Colonial Fair. Students are given a topic or trade and then they research the trade/topic and become an expert. One way that they research their trade/topic is by traveling to Colonial Williamsburg where they spend a day dedicated to researching their topic from the experts. So if a group of students has blacksmithing they will spend the day talking with the blacksmiths or if a group of students has the topic of colonial government they will spend the day talking with people at the courthouse and capitol building. Students come back and develop scripts, hands-on activities, props, backdrops, and costumes. The students then put on a Colonial Fair for the other students at our school and other schools in our district.
Duke Richey: For the last eight years, each of my students has been required to interview someone about where they were on September 11, 2001. Known in my course as The McCallie 9/11 Oral History Project, when I originally dreamed this up in 2014, I told my students that on the 20th anniversary of that horrific day, we would launch a website (built largely by two students over the last few years) with the best of the best stories. I now have hundreds of accounts, ranging from people who were in one of the Twin Towers, or at the Pentagon, to moms and dads just going about their normal routines everywhere from Chattanooga to Mexico City to Beijing. On September 7, we will go live with the website, parts of which will be presented to the entire 935-member student body at a series of school assemblies. Then the world can visit the site and read some amazing and thoughtful stories about that day none of us who were alive will ever forget.