Register Now for the Reframing Lincoln Live Online Symposium
Posted by Gilder Lehrman Staff on Wednesday, 07/06/2022
July 25–29 at the Abraham Lincoln Presidential Library and Museum (IL)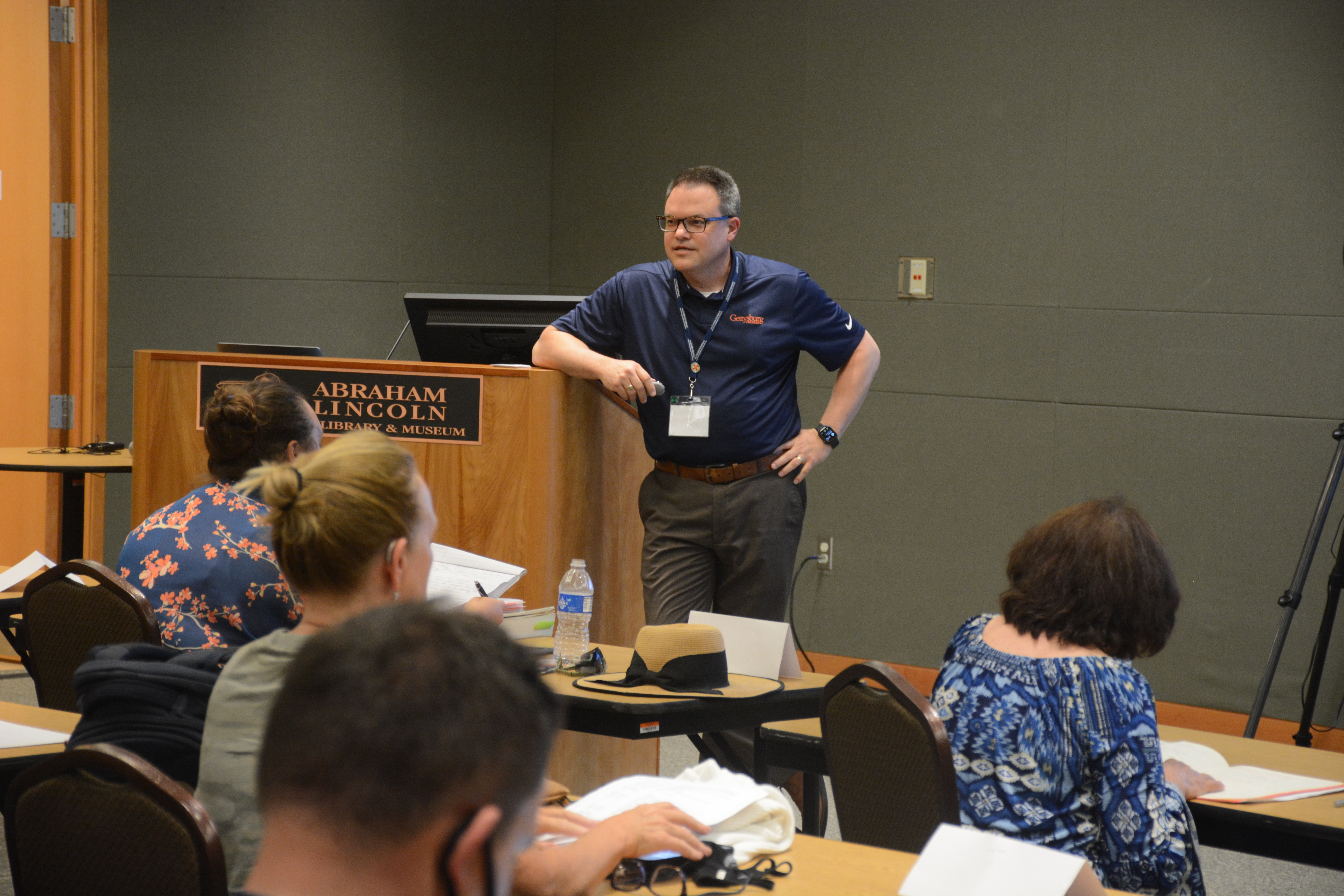 The Gilder Lehrman Institute's summer professional development programs provide K–12 teachers the chance to engage in live conversations with renowned historians, watch lectures that explore key topics in American history, visit historic sites, and work hands-on with primary sources.
Among this summer's three unique PD opportunities for teachers is the Reframing Lincoln Symposium.
Examine Lincoln's beliefs and actions on issues such as emancipation, Black citizenship, and the growth of civil liberties in America.
All K–12 teachers can register for free to attend via Zoom any live lecture at the Reframing Lincoln: Myth, Memory, and Changing Narratives Symposium.
Jonathan W. White, the symposium's director, is an associate professor of American studies at Christopher Newport University and the author or editor of more than ten books, including A House Built by Slaves: African American Visitors to the Lincoln White House (2021), I Address You As My Friend: African American Letters to Abraham Lincoln (2021), Emancipation, the Union Army, and the Reelection of Abraham Lincoln (2014), and Abraham Lincoln and Treason in the Civil War: The Trials of John Merryman (2011).
Each lecture will be broadcast live from the Abraham Lincoln Presidential Library and Museum. Virtual participants will be able to pose questions using the Q&A function. Everyone who registers will be sent a Zoom meeting link and instructions in the confirmation email. Teachers who attend for the full two hours will be sent PD certificates to verify their attendance.
Find dates, times, and guest lecturers, and register to attend here.
If you have any questions, please contact education@gilderlehrman.org.