OUT OF PRINT - African American History, 1619–1897
Image: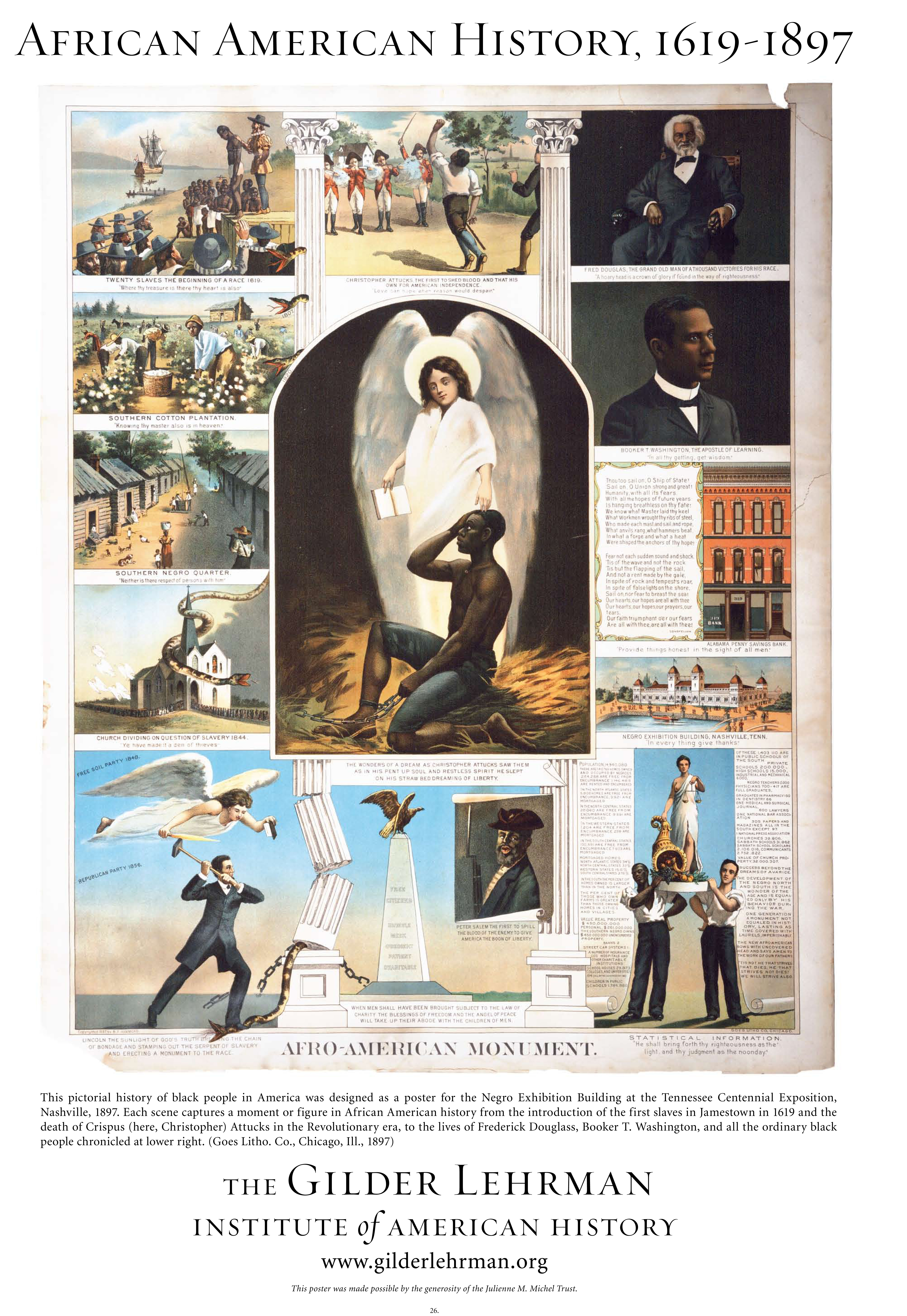 Poster Caption: This pictorial history of African American people in America was designed as a poster for the Negro Exhibition Building at the Tennessee Centennial Exposition, Nashville, 1897. Each scene captures a moment or figure in African American history from the introduction of the first slaves in Jamestown in 1619 and the death of Crispus (here, Christopher) Attucks in the Revolutionary era, to the lives of Frederick Douglass, Booker T. Washington, and all the ordinary black people chronicled at lower right. (Goes Litho. Co., Chicago, Ill., 1897)
These posters are 22" x 30", full color, and printed on a semi-gloss ivory stock. Each one features a caption that places the image in historical context.
Standard Price: $9.99
Affiliate Price: $7.49