#18 North American Colonies, 1733
Image: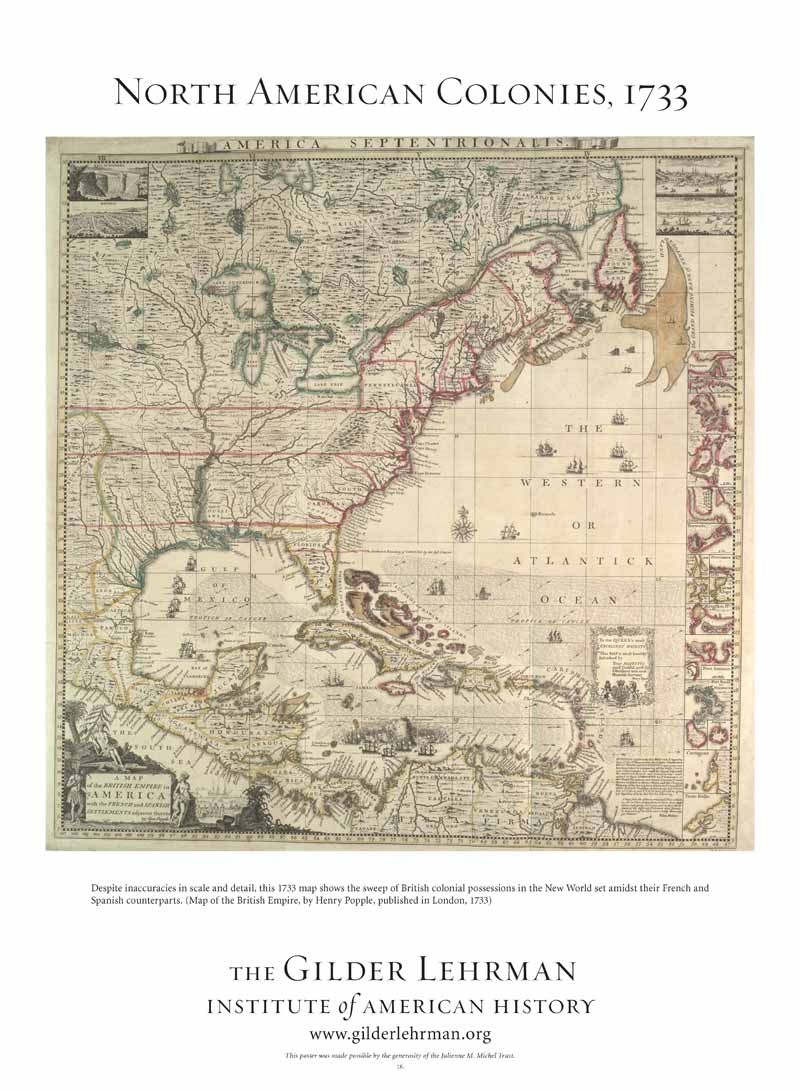 Poster Caption: Despite inaccuracies in scale and detail, this 1733 map shows the sweep of British colonial possessions in the New World set amidst their French and Spanish counterparts. (Map of the British Empire, by Henry Popple, published in London, 1733)
These posters are 22" x 30", full color, and printed on a semi-gloss ivory stock. Each one features a caption that places the image in historical context.
History Shop Sale: 40% off
Retail Price: $9.99 Now $5.99
Standard Price: $5.99
Affiliate Price: $4.49