OUT OF PRINT - British Troops Landing in Boston, 1768
Image: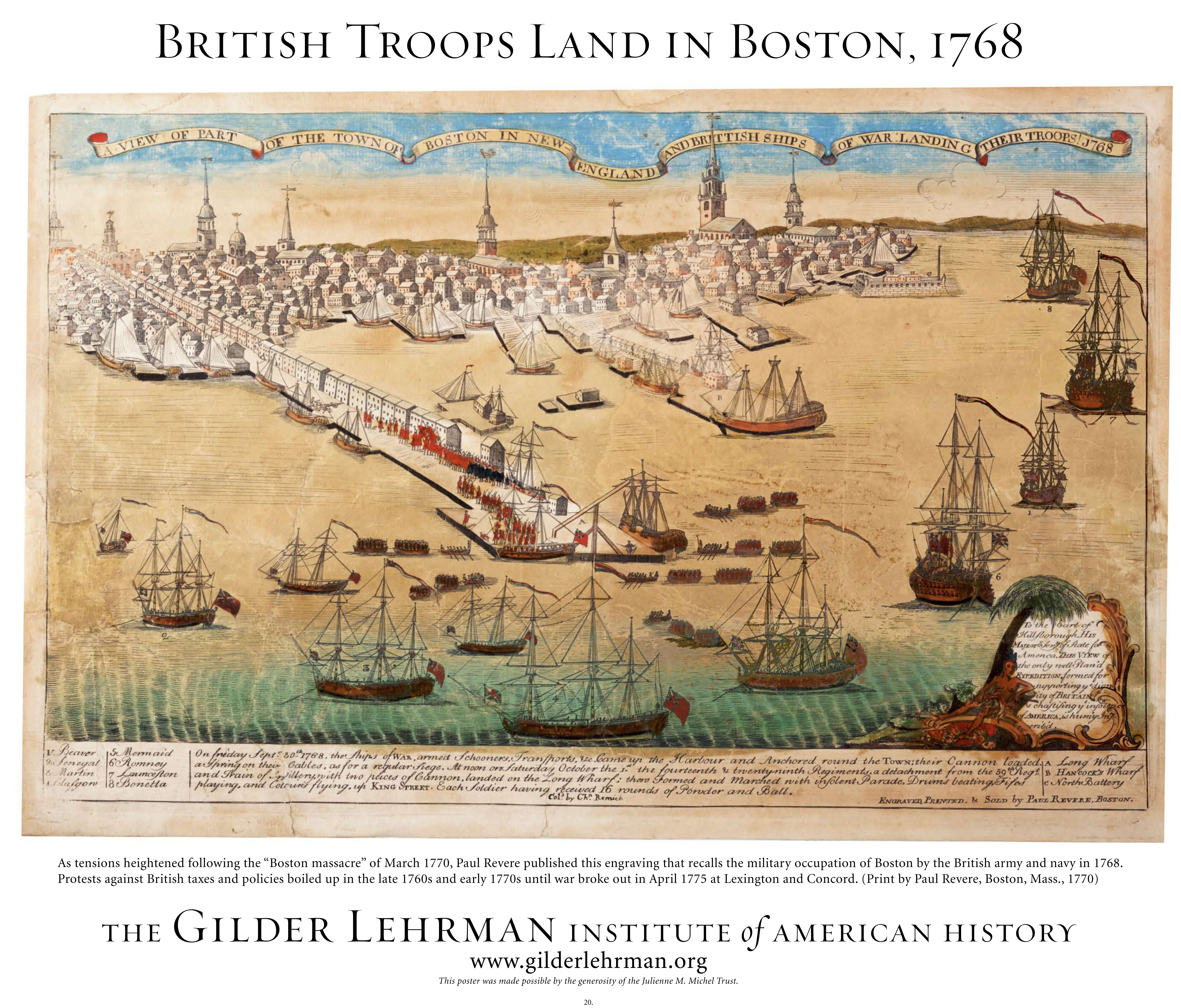 Poster Caption: As tensions heightened following the Boston Massacre of March 1770, Paul Revere published this engraving that recalls the military occupation of Boston by the British army and navy in 1768. Protests against British taxes and policies boiled up in the late 1760s and early 1770s until war broke out in April 1775 at Lexington and Concord. (Print by Paul Revere, Boston, Mass., 1770)
These posters are 22" x 30", full color, and printed on a semi-gloss ivory stock. Each one features a caption that places the image in historical context.
 
Standard Price: $9.99
Affiliate Price: $7.49