#07 Abraham Lincoln, 1860
Image: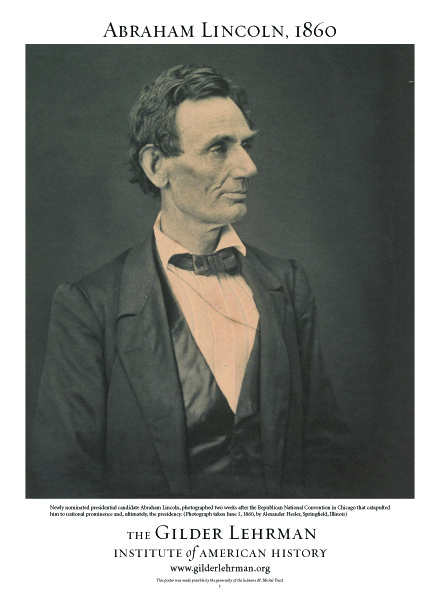 Poster Caption: Newly nominated presidential candidate Abraham Lincoln, photographed two weeks after the Republican National Convention in Chicago that catapulted him to national prominence and, ultimately, the Presidency. (Photograph taken June 3, 1860, by Alexander Hesler, Springfield, Illinois)
These posters are 22" x 30", full color, and printed on a semi-gloss ivory stock. Each one features a caption that places the image in historical context.
History Shop Sale: 40% off
Retail Price $9.99 Now $5.99
Standard Price: $5.99
Affiliate Price: $4.49