#08 Civil War Scenes, 1861
Image: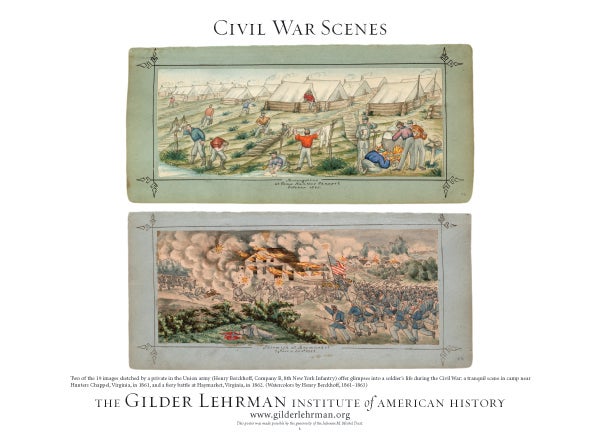 Poster Caption: Two of the nineteen images sketched by a private in the Union army (Henry Berckhoff, Company B, 8th New York Infantry) offer glimpses into a soldier's life during the Civil War: a scene in camp near Hunter's Chapel, Virginia, in 1861, and a fiery battle at Haymarket, Virginia, in 1862. (Watercolors by Henry Berckhoff, 1861–1863)
These posters are 22" x 30", full color, and printed on a semi-gloss ivory stock. Each one features a caption that places the image in historical context.
History Shop Sale: 40% off
Retail Price $9.99 Now $5.99
Standard Price: $5.99
Affiliate Price: $4.49