#09 Emancipation Proclamation, 1863
Image: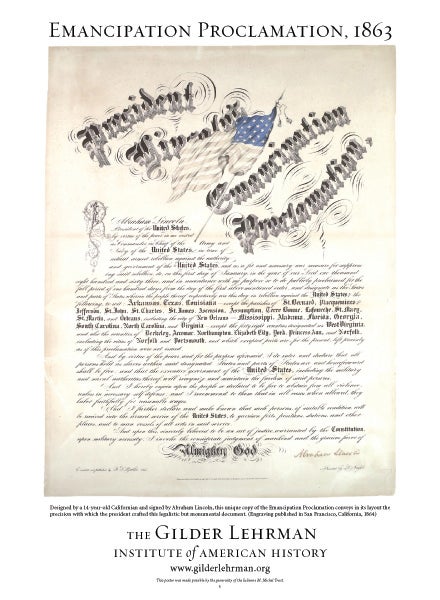 Designed by a 14-year-old Californian and signed by Abraham Lincoln, this unique copy of the Emancipation Proclamation conveys in its layout the precision with which the President crafted this monumental document. (Engraving published in San Francisco, California, 1864)
These posters are 22" x 30", full color, and printed on a semi-gloss ivory stock. Each one features a caption that places the image in historical context.
History Shop Sale: 40% off
Retail Price $9.99 Now $5.99
Standard Price: $5.99
Affiliate Price: $4.49