#22 Emancipated Slave Children, 1863
Image: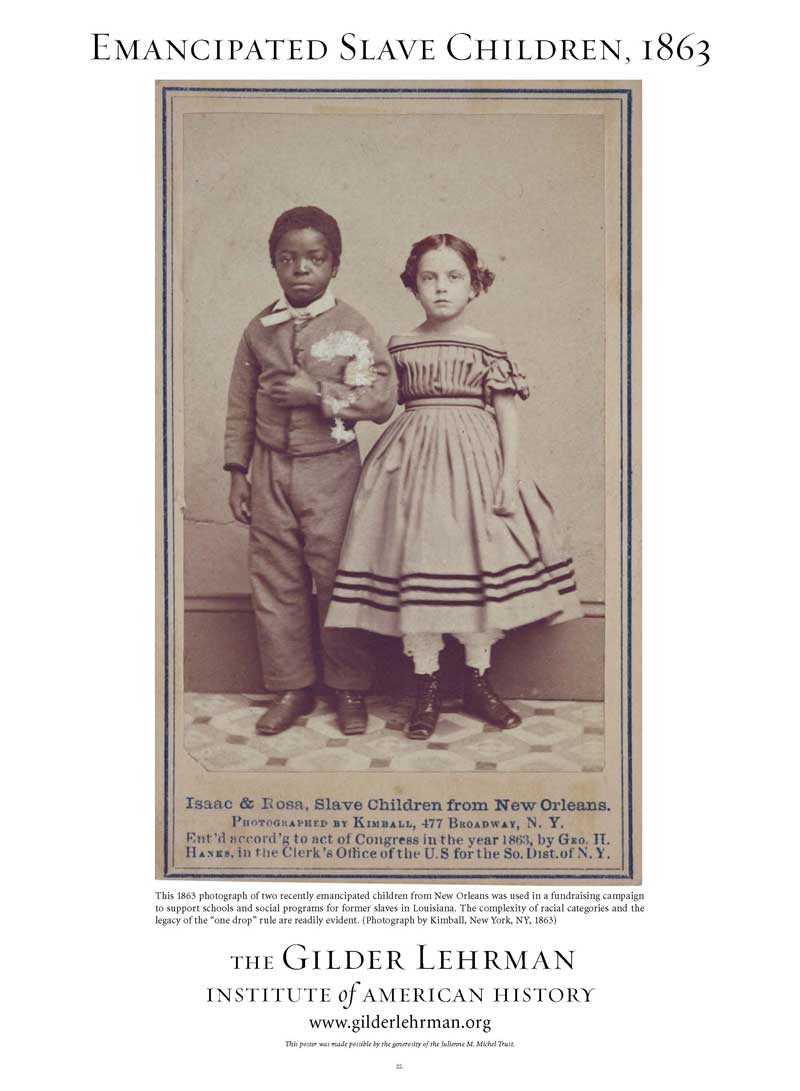 Poster Caption: This 1863 photograph of two recently emancipated children from New Orleans was used in a fundraising campaign to support schools and social programs for former slaves in Louisiana. The complexity of racial categories and the legacy of the "one drop" rule are readily evident. (Photograph by Kimball, New York, NY, 1863)
These posters are 22" x 30", full color, and printed on a semi-gloss ivory stock. Each one features a caption that places the image in historical context.
History Shop Sale: 40% off
Retail Price: $9.99 Now $5.99
Standard Price: $5.99
Affiliate Price: $4.49