#12 Lincoln's Second Inaugural Address, 1865
Image: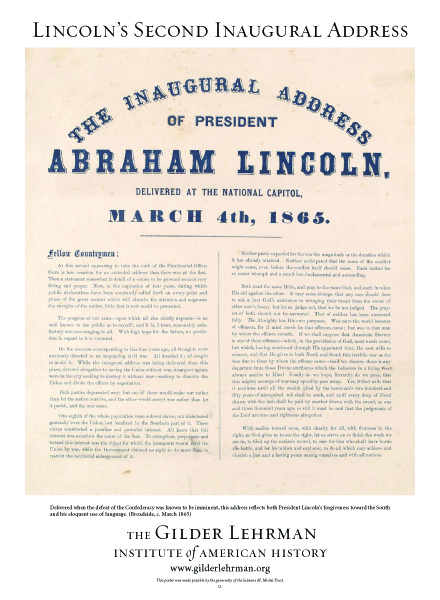 Poster Caption: Delivered when the defeat of the Confederacy was known to be imminent, this address reflects both President Lincoln's forgiveness toward the South and his eloquent use of language. The blue ink is significant: copies published after Lincoln's death (April 15, 1865) were printed in black, as a gesture of mourning. (Broadside, ca. March 4–early April 1865)
These posters are 22" x 30", full color, and printed on a semi-gloss ivory stock. Each one features a caption that places the image in historical context.
History Shop Sale: 40% off
Retail Price $9.99 Now $5.99
Standard Price: $5.99
Affiliate Price: $4.49