#13 Fifteenth Amendment, 1870
Image: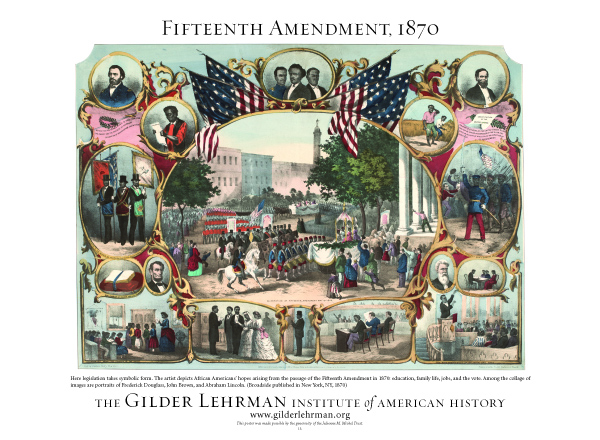 Here legislation takes symbolic form. The artist depicts African Americans' hopes arising from the passage of the Fifteenth Amendment in 1870: education, family life, jobs, and the vote. Among the collage of images are portraits of Frederick Douglass, John Brown, and Abraham Lincoln. (Broadside published in New York, NY, 1870)
These posters are 22" x 30", full color, and printed on a semi-gloss ivory stock. Each one features a caption that places the image in historical context.
History Shop Sale: 40% off
Retail Price $9.99 Now $5.99
Standard Price: $5.99
Affiliate Price: $4.49