OUT OF PRINT - Yellowstone: First National Park, 1872
Image: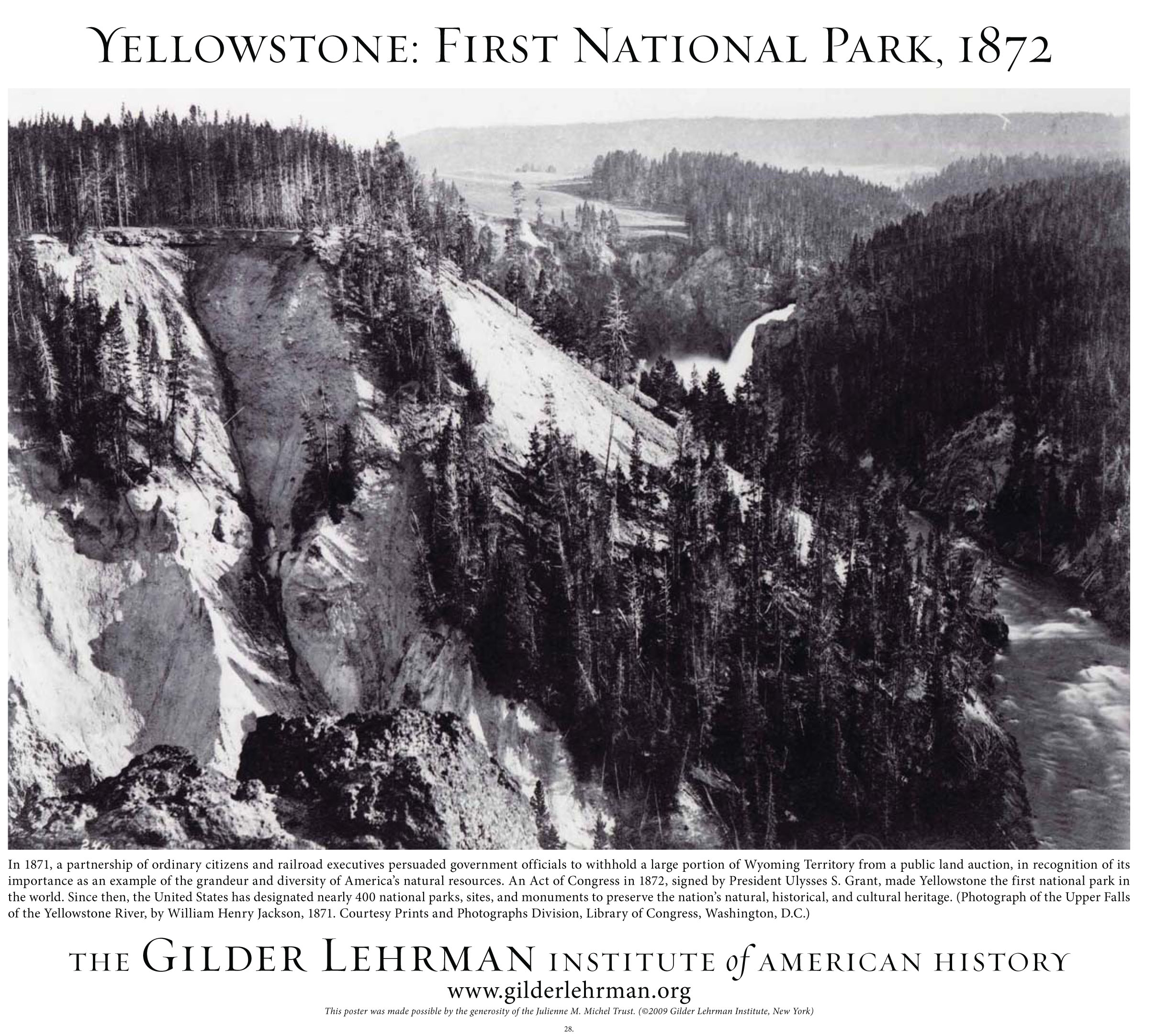 Poster Caption: In 1871, a partnership of ordinary citizens and railroad executives persuaded government officials to withhold a large portion of Wyoming Territory from a public land auction, in recognition of its importance as an example of the grandeur and diversity of America's natural resources. An Act of Congress in 1872, signed by President Ulysses S. Grant, made Yellowstone the first national park in the world. Since then, the United States has designated nearly 400 national parks, sites, and monuments to preserve the nation's natural, historical, and cultural heritage. (Photograph of the Upper Falls of the Yellowstone River, by William Henry Jackson, 1871)
These posters are 22" x 30", full color, and printed on a semi-gloss ivory stock. Each one features a caption that places the image in historical context.
Standard Price: $9.99
Affiliate Price: $7.49