#29 Theodore Roosevelt, 1906
Image: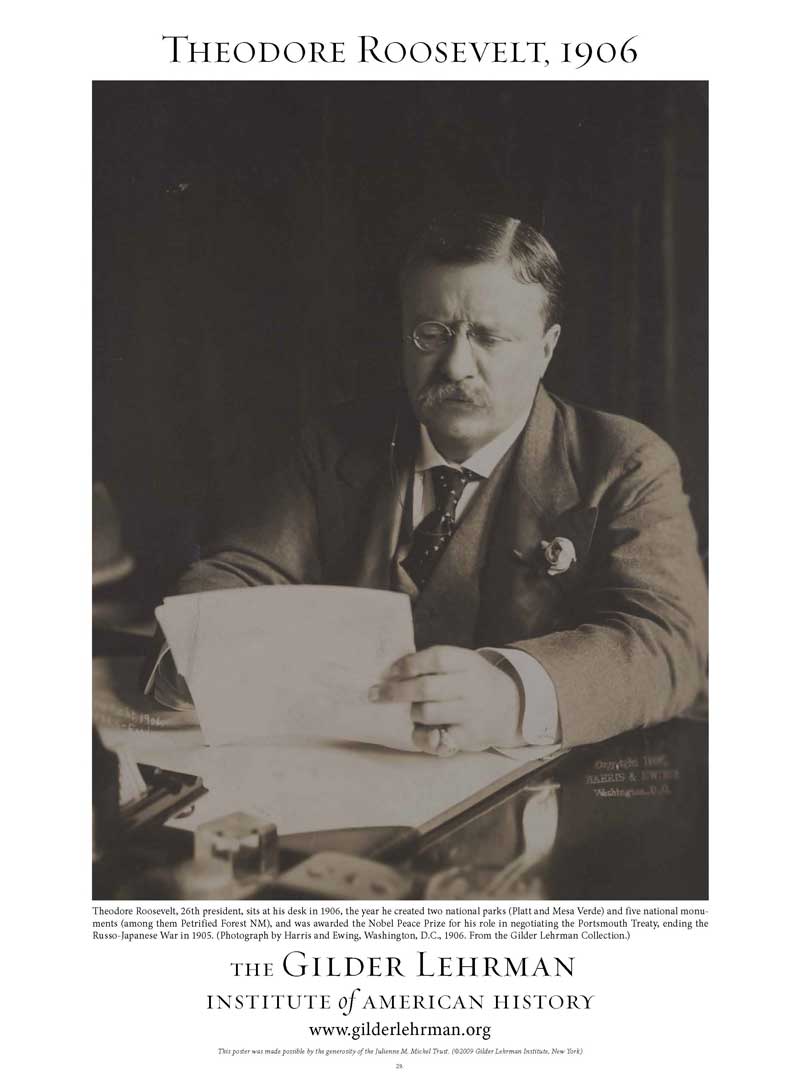 Poster Caption: Theodore Roosevelt, twenty-sixth president, sits at his desk in 1906, the year he created two national parks (Platt and Mesa Verde) and five national monuments (among them Petrified Forest New Mexico), and was awarded the Nobel Peace Prize for his role in negotiating the Portsmouth Treaty, ending the Russo-Japanese War in 1905. (Photograph by Harris and Ewing, Washington, DC, 1906)
These posters are 22" x 30", full color, and printed on a semi-gloss ivory stock. Each one features a caption that places the image in historical context.
History Shop Sale: 40% off
Retail Price: $9.99 Now $5.99
Standard Price: $5.99
Affiliate Price: $4.49