#15 The Women's Suffrage Movement, 1915
Image: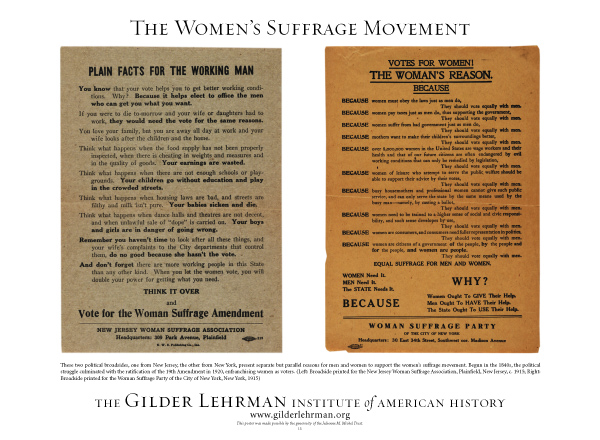 Poster Caption: These two political broadsides, one from New Jersey, the other from New York, present separate but parallel reasons for men and women to support the women's suffrage movement. Begun in the 1840s, the political struggle culminated with the ratification of the Nineteenth Amendment in 1920, enfranchising women as voters. (Left: Broadside printed for the New Jersey Woman Suffrage Association, Plainfield, New Jersey, ca. 1915; Right: Broadside printed for the Woman  Suffrage Party of the City of New York, New York, 1915)
These posters are 22" x 30", full color, and printed on a semi-gloss ivory stock. Each one features a caption that places the image in historical context.
Standard Price: $9.99
Affiliate Price: $7.49