#31 20th-Century Immigration, 1917
Image: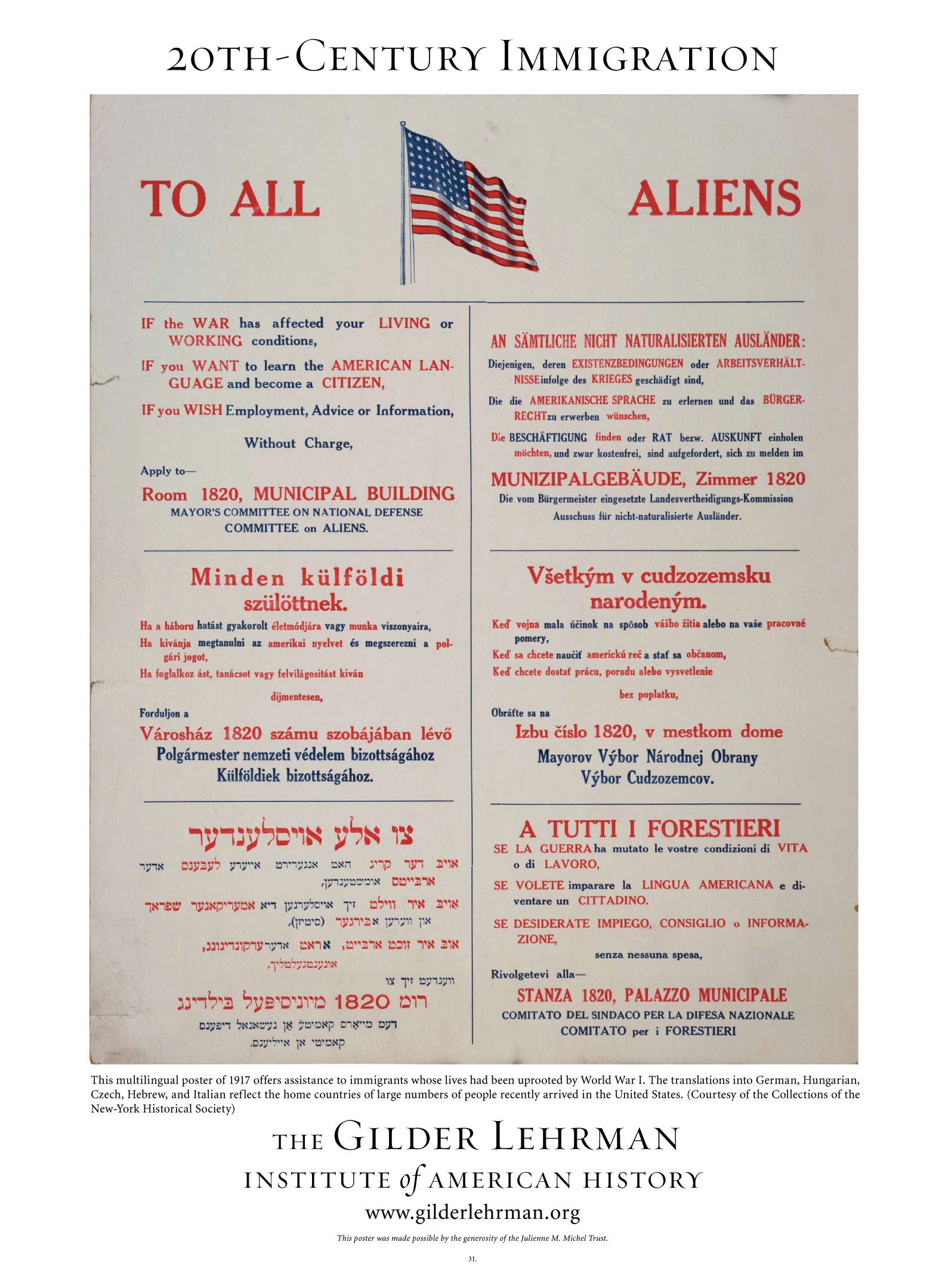 Poster Caption: This multilingual poster of 1917 offers assistance to immigrants whose lives had been uprooted by World War I. The translations into German, Hungarian, Czech, Hebrew, and Italian reflect the home countries of large numbers of people recently arrived in the United States.
These posters are 22" x 30", full color, and printed on a semi-gloss ivory stock. Each one features a caption that places the image in historical context.
History Shop Sale: 40% off
Retail Price: $9.99 Now $5.99
Standard Price: $5.99
Affiliate Price: $4.49