#16 World War I Recruiting Poster, 1918 (1)
Image: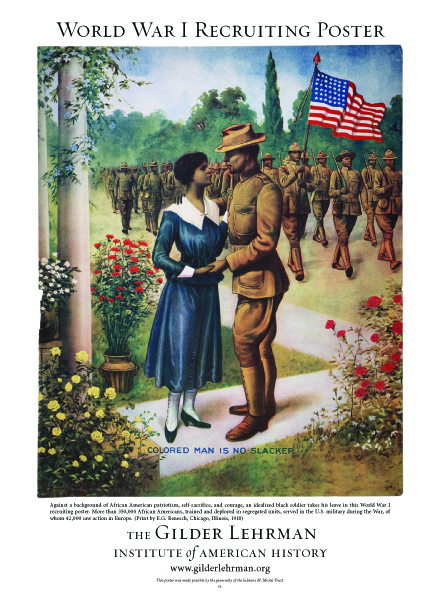 Poster Caption: Against a background of African American patriotism, self-sacrifice, and courage, an idealized black soldier takes his leave in this World War I recruiting poster. More than 350,000 African Americans, trained and deployed in segregated units, served in the US military during the war, of whom 42,000 saw action in Europe. (Print by E. G. Renesch, Chicago, Illinois, 1918)
These posters are 22" x 30", full color, and printed on a semi-gloss ivory stock. Each one features a caption that places the image in historical context.
Standard Price: $9.99
Affiliate Price: $7.49