OUT OF PRINT - World War I Recruiting Poster, 1918 (2)
Image: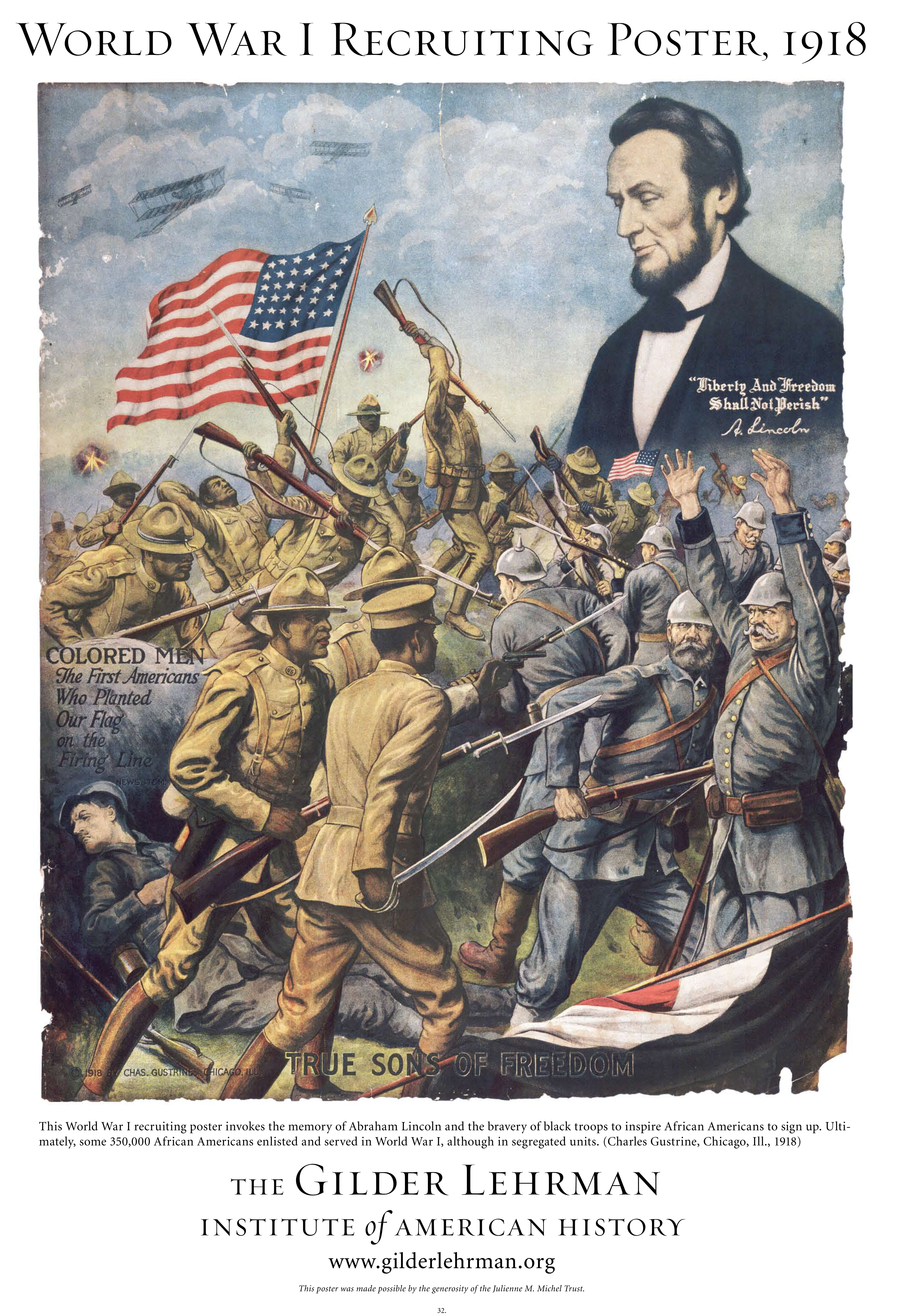 Poster Caption: This World War I recruiting poster invokes the memory of Abraham Lincoln and the bravery of black troops to inspire African Americans to sign up. Ultimately, some 350,000 African Americans enlisted and served in World War I, although in segregated units. (Charles Gustrine, Chicago, Ill., 1918)
These posters are 22" x 30", full color, and printed on a semi-gloss white stock. Each one features a caption that places the image in historical context.
Standard Price: $9.99
Affiliate Price: $7.49