#34 World War II and American Patriotism
Image: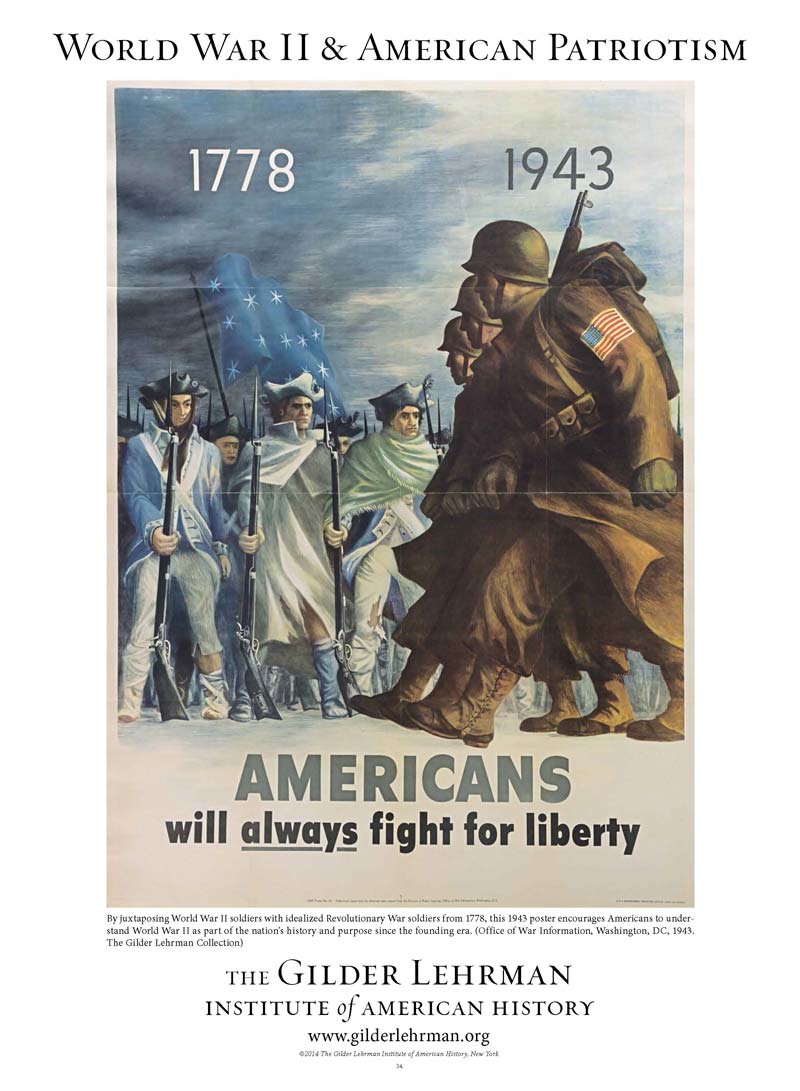 Poster Caption: By juxtaposing World War II soldiers with idealized Revolutionary War soldiers from 1778, this 1943 poster encourages Americans to understand World War II as part of the nation's history and purpose since its founding. (Office of War Information, Washington, DC, 1943)
These posters are 22" x 30", full color, and printed on a semi-gloss white stock. Each one features a caption that places the image in historical context.
Standard Price: $9.99
Affiliate Price: $7.49